Although the artworks of Kenny Scharf might appear playful, optimistic, even joyful at times, underneath they hide deeper meanings, darker thoughts, all simply reflecting a part of our reality.
That might not come as news anymore, as this muralist, painter, sculptor and installation artist has been around for more than three decades now, having started his career at a time when figurative expression was at its peak on the streets. Alongside Jean-Michel Basquiat and Keith Haring, Kenny Scharf used the expression of emotion of art to create memorable pieces.
A nice selection of these, including large-scale works as well as relief sculptures comprised of oil-painted televisions and small assemblages of found objects have now had their debut in the United Arab Emirates, courtesy Leila Heller Gallery.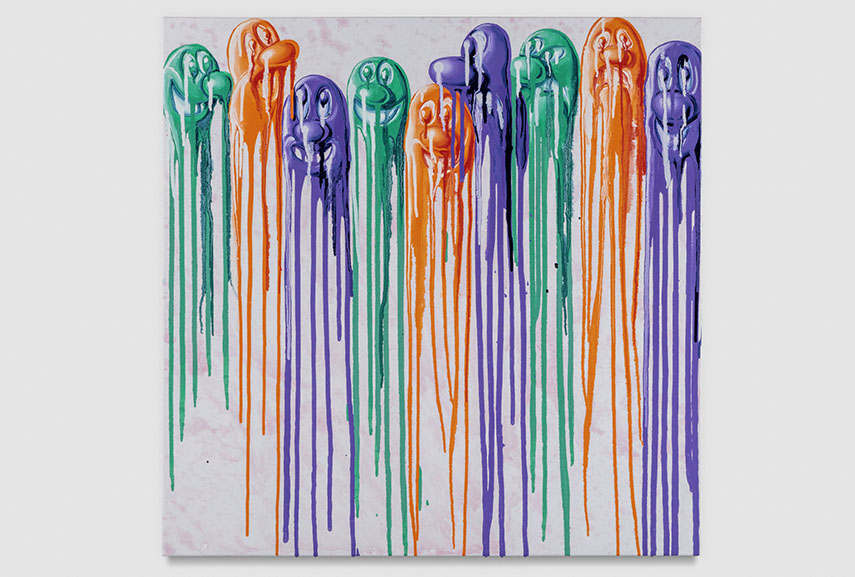 An "Increasingly Out-Of-Control Situation"
Categorizing his art as "pop surrealism" while drawing inspiration from the realm of the unconscious, Kenny Scharf exudes optimism and a sense of fun through his work. Yet, if we are to scratch their surface even a little, we'd run into the dark issues of the modern world - particularly those relating to ecology, the environment, capitalist excess and the petroleum industry, most recently.
But apart from the Earth's own problems, the artist has also been fascinated by outer space and the portrayal of its infinite realms. Like in the universe, Kenny Scharf's art tends to have no boundaries and borders, focusing strongly on the materials and the techniques he uses to create them.
His unique blend of street art, popular culture, pop art, surrealism, abstract expressionism and everything in between helped create a vibrant style that fuses high art with cartoons, the positive and the negative, the technologically aspiring with the ecologically devastating.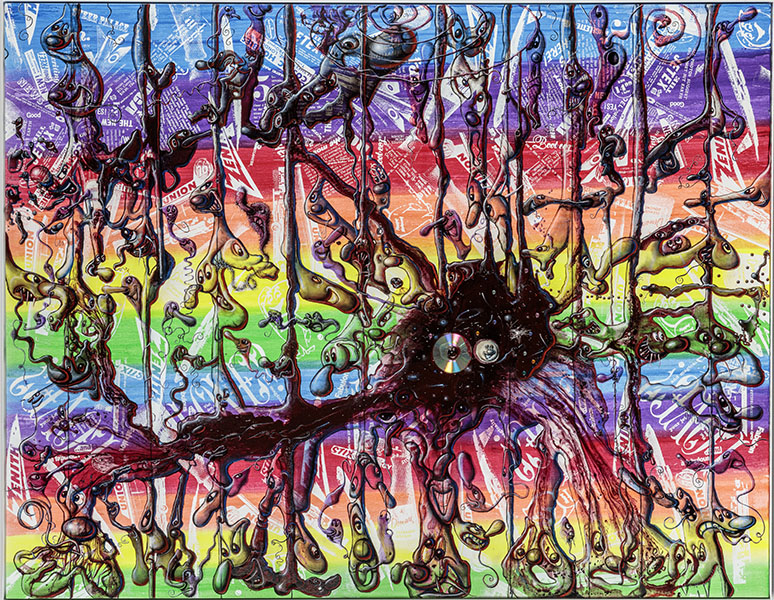 Inner and Outer Space
On a more than one occasion, Kenny Scharf used the opportunity to salute, and create hybrids, of existing movements of the avant-garde, for example Color Field, but also Minimalism and the New York School painting. Most notably, in his paintings We're Melting Together Night and Day and Melty Slop, he blends the colors together by making his protagonists, the comical creatures, melt away down the canvas.
Another great aspect of Kenny Scharf's oeuvre, both in size and quality, is his quest for discarded and found objects. At Leila Heller Gallery, we have two examples of assembled art: Assemblage Vivant Tableaux Plastiques and TV Bax, for which he put plastic backs of old television sets together.
Both inspired by the Nouveau Realistes, hey are constructed from his vast collection of recycled plastic toys, in reflection to our perpetual consumerism.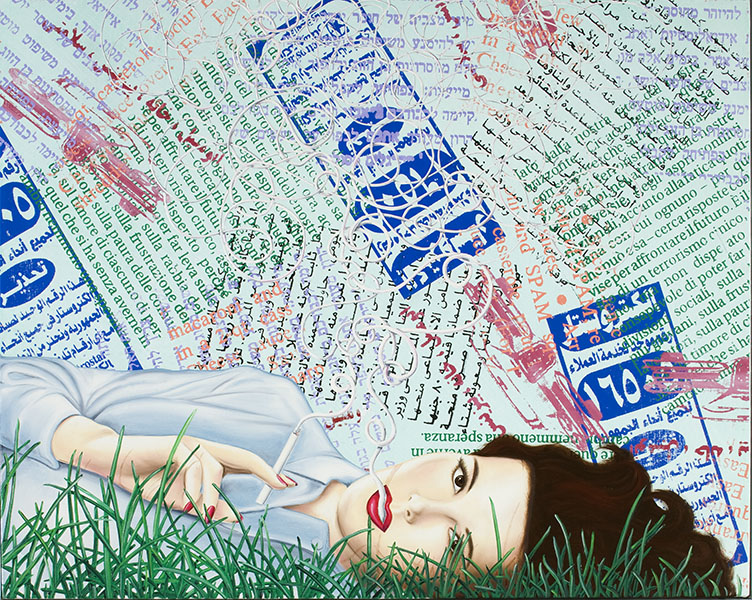 Kenny Scharf at Leila Heller Gallery
Always revealing more visual information and never lacking in vividness, the art of Kenny Scharf evokes a certain state of mind, one slightly obsessed with the world around it. As many influences converge into a single vision, we get recognizable pieces that call for a two-fold contemplation.
Inner and Outer Space, an exhibition of Kenny Scharf, is on view at Leila Heller Gallery in Dubai, United Arab Emirates, through August 31, 2018.
Featured image: Kenny Scharf - #1, 2016. Oil, crystals and TV tubes on plastic TV back, 22.5 x 30.5 x 13 in. Courtesy of the artist and Leila Heller Gallery, Dubai.