Reinterpreting our reality by reconfiguring existing photographic and video material continues to be the essence of Kensuke Koike art, in his new series of works To Wolf, created for the A Plus A gallery space in Venice. Working between Italy and Slovenia, this internationally recognized contemporary Japanese artist is best known for his collages in which the existing reality becomes arranged in new ways – ironic and rethought, offering new meanings and perspectives to the viewer. Kensuke Koike unlocks new worlds by playing with familiar moments and surroundings trough which he creates a unique visual language; a language that can be decoded by a journey of constant rethinking and questioning the fragments of our close, common horizons.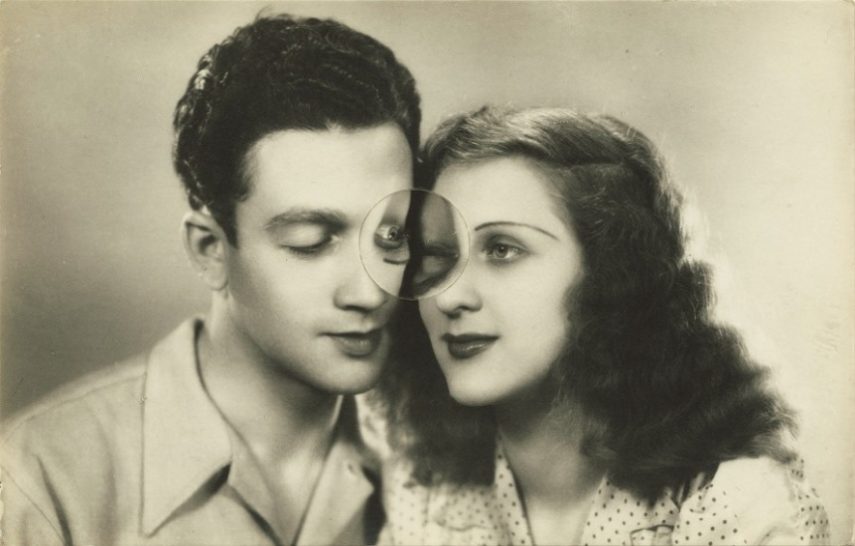 Collage as a Transformative Technique
"Everything we see and what we are surrounded by is the result of an arrangement. In short, there is always a collage." – says the artist in an interview for ATP diary, a statement in which he effectively and simply explains his view of the inner connection between art and life. Using old and existing photos as well as three dimensional moving images, the artist uses appropriation to put on ironic lens which transform the originals and completely reinvestigate their context. This slow-paced and painstaking technique also questions the relation between temporality and meaning, in which the original is used only as a starting point for creating a new reality. The forms in the images are being flanked by overlapping of lines and perspectives, or by introducing new geometric elements that provide us with additional layers that can be used to interpret his artistic ontology.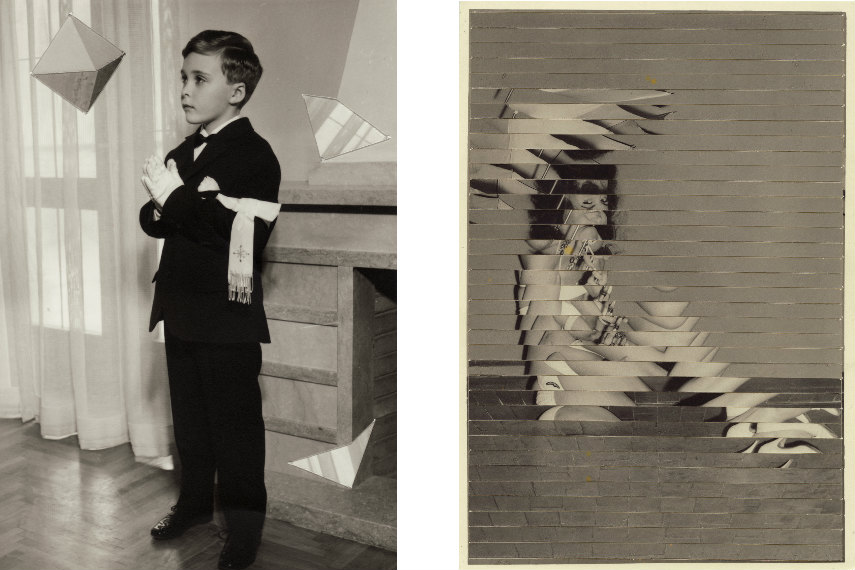 The Poetry of an Ironic Perspective
One of the most recent works by Kensuke Koike – Bigger Is Better, which will be shown during the exhibition in A Plus A gallery, holds a very resolute title and can be taken as an emblematic example of the artist's recognizable sense of humor, a tool he uses to envelop his inverted perspective of the world. The artist also ironically investigates the role of memory, combined with contemporary narratives which he interconnects in some of his older works, such as Switched vintage photo from 2015. This surreal world he creates is a place where references from the popular culture and everyday life are being constantly questioned and changed, offering us a bald critical standpoint but still remaining whimsical, a quality which makes his style internationally recognizable.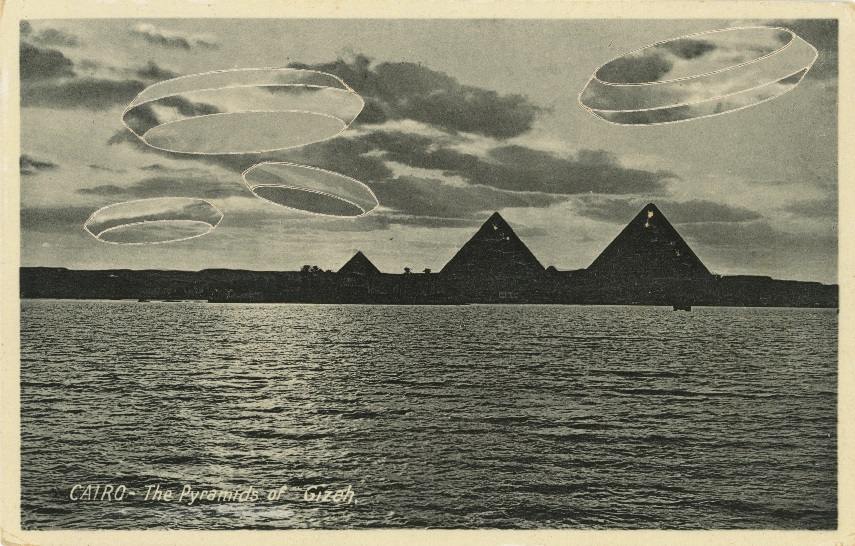 Kensuke Koike Art Exhibition in A Plus A gallery
The solo show To Wolf by Kensuke Koike, opening on 11th March 2017 at 6.pm at A Plus A gallery in Venice features installation works specially created for the gallery space. In the beginning, the visitors will get to experience a sensory journey that resembles witnessing an alchemical process of material transformation, but also see his new collages, as well as an installation which questions the relationship between the illusion of  a projected image and its material existence. The whole show will be dense with visual traps which should be carefully perceived in order to discover multiple meanings that emerge from decoding the unique artistic language of Kensuke Koike.
Featured image: Kensuke Koike - Bigger Is Better, 2017 - Courtesy of A plus A Gallery And The Artist