Kid Acne's career has spanned many years covering different artistic expressions. He is a graffiti writer, illustrator, print-maker and a hip hop musician. Whether it is an illustration, slogan or lyrics, for Kid Acne they are just different sides of the same way of communication. Nothing has really changed since he started painting graffiti years ago. It's all part of the same thing and it's constantly evolving as a body of work. Kid Acne is a true storyteller in any medium.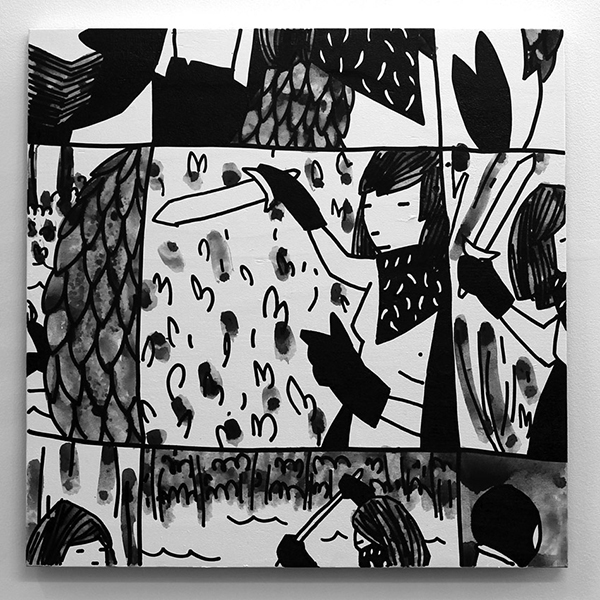 Women Adventures
More Stabby Women adventures in the dark forests are coming to life at Galo Art Gallery in Turin this Saturday. Kid Acne is showcasing new pieces on paper and on wood and a limited t-shirt series.  The exhibition is titled "The Return" and runs till July 5. If you are around, this is an exhibition that should not be missed.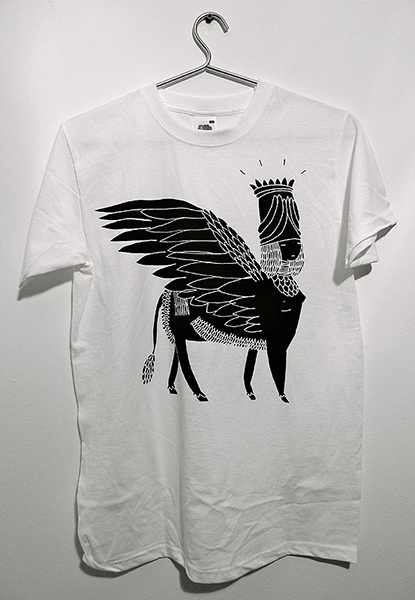 Sneak Peak
We bring you some sneak peak pictures of the exclusive screen prints that will be exhibited in the Galo Art Gallery and a short teaser video:
Album Covers and Pizza Boxes
While studying Fine Art in Sheffield, Kid Acne's work gained the attention of WARP Records executives who commissioned him to illustrate the sleeve for Plaid's Rest Proof Clockwork LP in 1999. At the turn of the millennium, his work began to appear as the backdrop for major UK club nights and in style magazines throughout Europe, as well as customizing everything from knitwear in Yorkshire to pizza boxes in Paris. His art can be seen throughout the globe, in wheat-pastes, murals and gallery shows.