One of the most prolific artists of her generation, Kiki Smith creates a multifaceted body of work that addresses the philosophical, social and spiritual aspects of human nature.
For her unique vision, breadth of experience, and prolific output comprised of books, paintings, sculptures, prints and artist collaborations, she has been regarded as one of our most important voices of contemporary Feminist art.
A comprehensive retrospective of her work will soon go on view at the gallery Haus der Kunst. Titled Kiki Smith: Processions, the exhibition will feature her iconic works, ranging from sculptures from the beginning of her career to her most recent works, taking the visitors on a journey through her intellectual universe.
This will be Smith's first major museum presentation in Europe.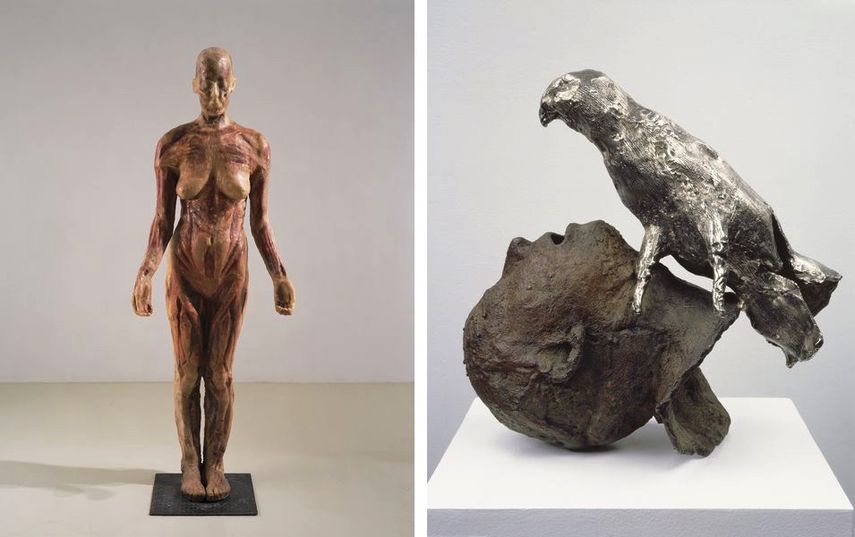 Processions
Through analytical penetration, Kiki Smith explores all the facets of the human existence, such as age, death and dying, wounding and healing, wholeness and fragmentation, sexuality and gender, identity and memory.
Throughout her thirty-year-long career, she has been working in a variety of media and employing a wealth of materials.
The title of her latest exhibition is etymologically derived from the Latin word "procedure" meaning "to pass by". The title refers to a staging by the artist Francis Alÿs from the year 2002, in which he created replicas of important works from MoMA, such as pieces by Picasso, Giacometti and Duchamp, and carried them like relics through the streets of New York with Kiki Smith.
The exhibition at Haus der Kunst lets Smith's works pass by the viewer as in a procession.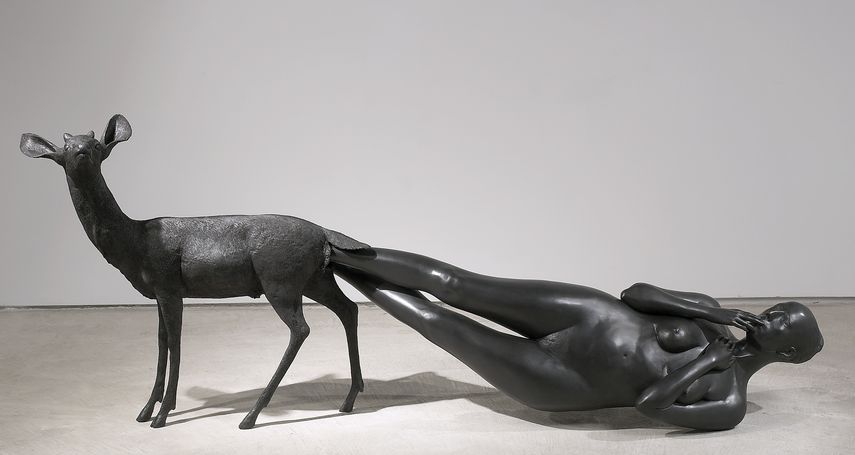 Exhibition Highlights
The exhibition will include works from the 1990s that depict isolated body parts, such as stomach, head, hands, intestines, or vessels containing bodily fluids, including Glass Stomach from 1985.
Based on these anatomical works, she soon started populating her artistic world with girls and women, hybrid creatures, animals of all kinds, plants and start, as demonstrated in the piece Jersey Crows from 1995/2017.
In her works, various entities are often interwoven, creating an intimate and familiar encounter between man and creature, often blurring boundaries between them.
The show will also include the series of twelve tapestries, exhibited for the first time in its entirety. Telling a kind of creation story, she interweaves a snake, wolf, raven, Eve, Adam, Deer, Mountains, rivers, sea and stars into a confessional cosmos.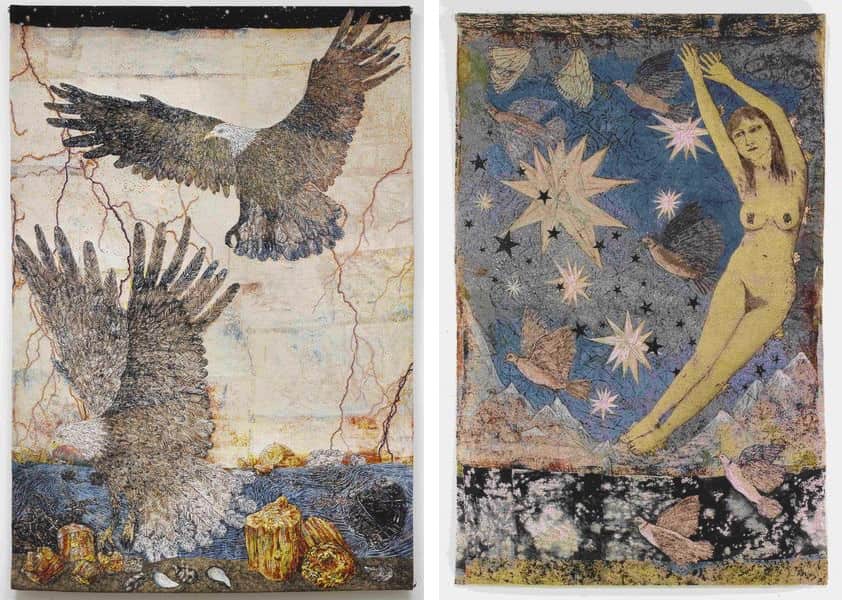 Kiki Smith Art Exhibition at Haus der Kunst
Curated by Petra Giloy-Hirtz, the exhibition Kiki Smith: Procession will be on view at Haus der Kunst in Munich from February 2nd, 2018 until July 3rd, 2018. The opening reception will be held on Thursday, February 1st, from 7 p.m. with a podium discussion between the curator and the artist.
The show will be accompanied by a catalog published by Prestel, with contributions by Julia Bryan Wilson, Petra Giloy-Hirtz, Virginia Raguin and Ulrich Wilmes.
Featured images: Kiki Smith - Guide, 2012 (detail); Left: Kiki Smith - Digestive System, 1988; Stretchy iron, 157,5 x 66 x 12,7 cm; / Right: Untitled, 1995. Brown paper, methylcellulose, horsehair, 134,6 x 45,7 x 127 cm; Looking Up with Veins, 1995; Pencil, colored pencil and ink on paper, 52,7 x 64,1 cm. Photographs by Ellen Labenski © Kiki Smith, courtesy Pace Gallery. All images courtesy of Haus der Kunst.