A San Francisco-based artist, Kim Cogan exploits the expressive nature of oil painting to represent the many moods and environs of American cities. Painting city scenes, glowing interiors, nocturnal vistas and subway trains, he focuses on the vanishing architecture of the city's streets. By placing great interest in the properties of light and atmosphere, he allows individual brushstrokes to cohere into expressionist renderings of urban spaces.
The latest body of work of this talented artist will soon be on view at Hashimoto Contemporary. Titled Evergreen, the exhibition explores the passage of time and memories of a city in flux, integrating both present and remembered subjects.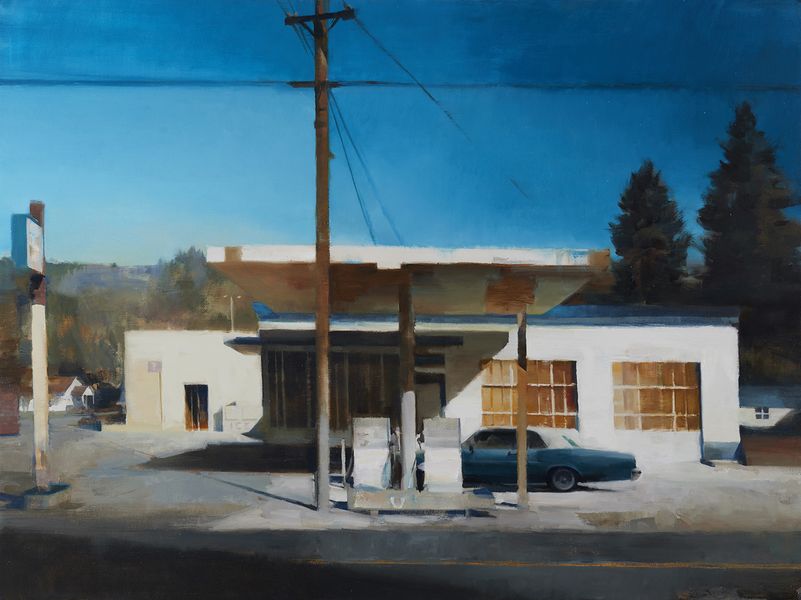 San Francisco as a Subject
Born and raised in the Bay Area, Kim Cogan created an interesting oeuvre over the years, much of which dealt with time, memory and place as a source of meaning.
San Francisco is a recurring subject in the artist's work. A unique city with so many different moods, Cogan attempts to capture the characteristics which are distinctively San Francisco, yet omitting everything that is iconic. In his work, he places great emphasis on the overall cityscape and how it is affected by many different light conditions and atmosphere.
The scenes in Cogan's paintings appear at once familiar and incomplete as if blurred, pointing out the vanishing architecture of the streets. Dwelling on the architectural memories of the artist, these works generate the viewer's nostalgia.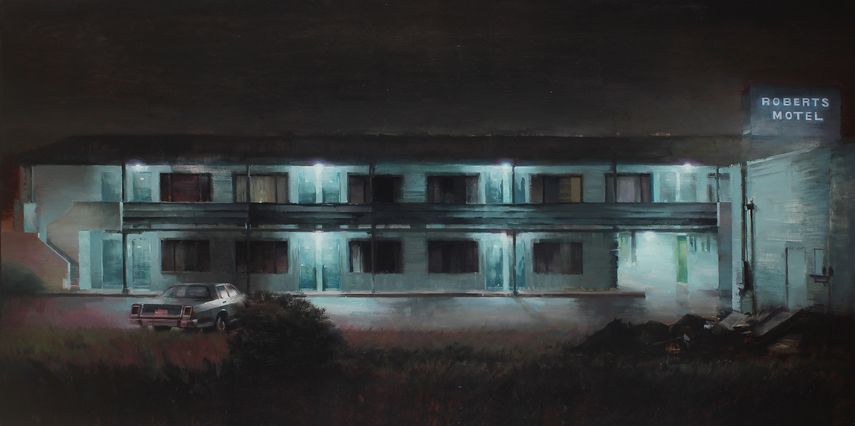 Evergreen
In his latest exhibition, Kim Cogan introduces us to works which occupy a space between the familiar and foreign, nostalgic and contemporary, detailed and abstracted. Reflecting his many encounters in the city of San Francisco, these paintings merge both observed and remembered perspectives. Emerging from misty memories occupying a space suspended in time, these works present us with hazy, cinematic scenes of the city's paths less traveled.
Depicting a city with rapidly changing landscapes and population, each piece "explores the passage of time, integrating both present and remembered subjects." Capturing the environment and people of the city evolving with these shifting tides, these works are an ode to San Francisco's disappearing landscapes. Rendered in minimal brushstrokes and a moody color palette, Cogan's city morphs into lines, color fields, and geometric shapes, evoking a sense of unknown curiosity.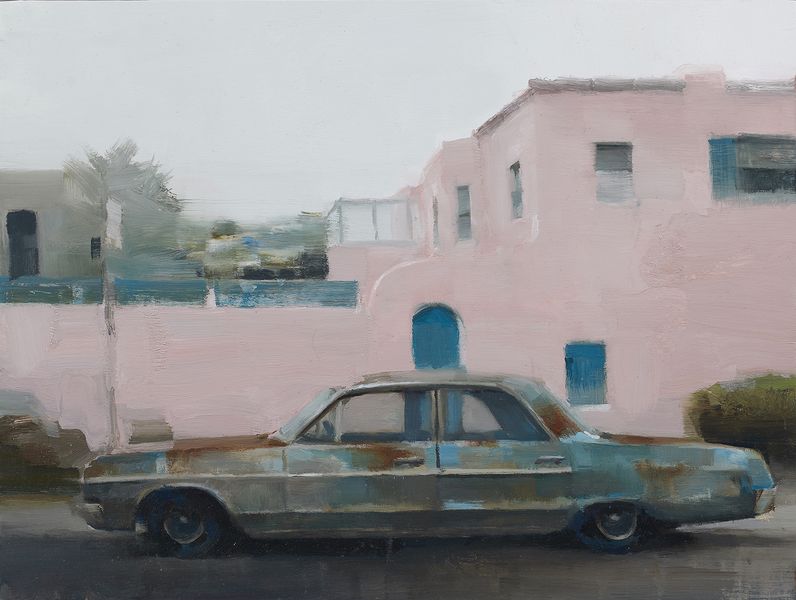 Kim Cogan at Hashimoto Contemporary
Building his works through several layers of paint, some translucent, some opaque, Cogan masterfully exploits the medium's tactile form in order to exaggerate a mood or overstate emotional content. The resulting works are a visual experience rather than a realistic representation of a scene, eliciting an ideally immediate response from their viewers.
The exhibition Evergreen will be on view at Hashimoto Contemporary in San Francisco will be on view between September 7th and 28th, 2019.
The opening reception will take place on September 7th, from 6 to 9 p.m. The artist will be in attendance.
Featured image: Kim Cogan - Into the Sunset; Black Beauty; Pay Little; Evergreen. All images courtesy Hashimoto Contemporary.