Many of you will recognize Kim Levin as the renowned art critic, some may know her as the author of Beyond Modernism: Essays on Art from the '70s and '80s, some remember her as teacher at the Philadelphia College of Art, or as the former president of the International Association of Art Critics, but not many will guess that Kim Levin was an artist herself for a period of 10 years. The upcoming exhibition titled Kim Levin: Paintings 1963-1973, which will open soon at the Ronald Feldman Fine Arts gallery, will introduce you to her artwork from the years she spent actively painting. It is going to be a rare opportunity for the insight into the hidden talent of Kim Levin.
Autobiographical Subtext of Experience
'Why didn't she carry her artistic career further on', you may ask. Well, as Kim Levin says herself, she ended up being an art critic 'by accident'. Actually, there were two reasons for her career change. One of them was Levin's increased interest for the art theory and the art history, which hit her at the beginning of the 1970s. The second reason was – her acute allergy to turpentine. While she was still an artist, tough, her work was represented by the Poindexter Gallery, where she had solo exhibitions in 1964 and 1967. Since then, there were not many opportunities to discover her artistic side. The newest exhibition will showcase her entire artistic opus, and underline the autobiographical subtext of her experience at the time.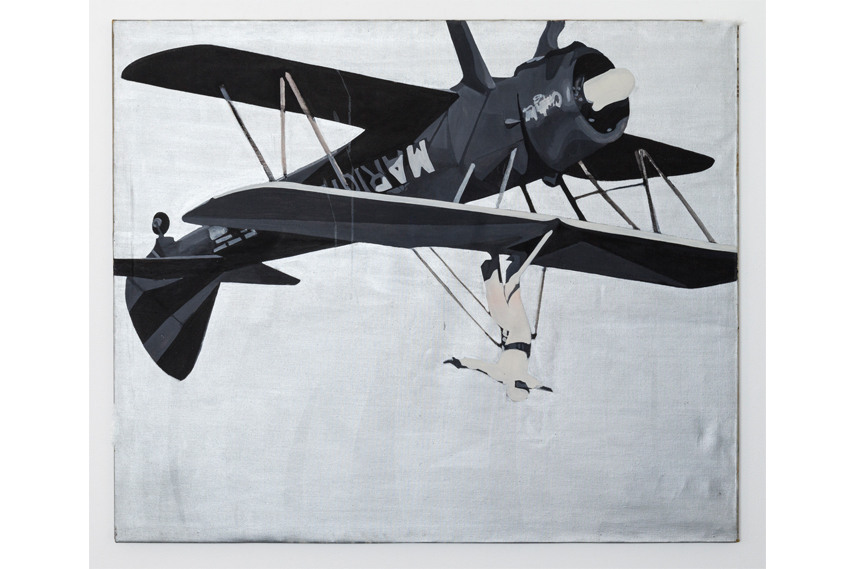 Depicted Fragments of Reality
What kind of art did Kim Levin make? Mostly, her large-scale paintings are based on small black and white photographs, primarily from The New York Times. It was rather rare for an artist at that time to paint from photographs, and a little bit controversial, as a matter of fact. But, Levin didn't care much for conventions, she simply did what she wanted to do. Her paintings come out with deliberately unfinished surfaces which reveal the conceptual structure of the artworks, pointing out their abstract essence. She often reversed connection between figure and structure while depicting fragments of reality. Kim Levin painted in series, so there can be found a group of artworks about political leaders, such as John F. Kennedy, Winston Churchill, Joseph Stalin, and many others. Then, there are series of North African horsemen, wing-walking aerial stunts, football players, erotic studies, and the Beetles. Seemingly, they all have one thing in common – power. It is the central theme of Kim Levin's paintings.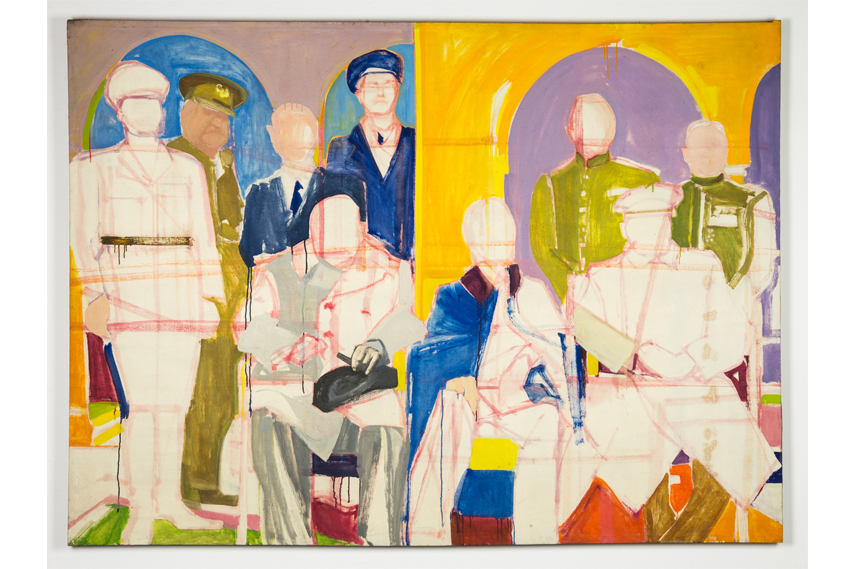 Kim Levin Exhibition in New York
The exhibition Kim Levin: Paintings 1963-1973 will present the rare view of the paintings made by the famous art critic Kim Levin in her short, but rich artistic period. The body of her artwork will be on a display at Ronald Feldman Fine Arts in New York from June 11 until July 29, 2016. The same gallery organized Kim Levin's exhibition in 2006, entitled Notes and Itineraries, but that was the installation of her archive of gallery cards and press releases, which she created during her long career as an art critic. This time, it is all about Kim Levin - the artist.
Featured image: Kim Levin - Nude II, 1970. Slider images: Kim Levin - ACTION PAINTING VII, 1970; Kim Levin - Camel Corps, 1969-1970; Kim Levin - Packers and Vikings, 1967. All images are courtesy of Ronald Feldman Fine Arts.