Hans van der Kamp is best known as creator within the art of nude, famous for his portraits characterized by extreme sexuality. We all react differently when faced with photographs showing nudity, intimate body parts or pornography. Someone may feel pleasure; someone would be embarrassed, while others would giggle around or just be completely indifferent. Isn't it the same as with what would usually be labeled as fine art? There is a big list of emotions that a piece of art can provoke.  Many viewers would find Picasso's Guernica quite disturbing. Some people may find themselves embarrassed while participating in the performances by Marina Abramovic. That is actually what the art is really about – what our perception (as viewers) on artist's work is. Yet, there are still complaints when it comes to representing the nudity, erotica or pornographically labeled works in the contemporary art scene. Many would call those works provocative and perverse. And that's partially true - they are provocative, and they should be provocative. But it doesn't mean that they are pure erotica and pornography alone; they are also art, the art of nude. The work by Dutch photographer Hans van der Kamp would probably provoke the same questions some of which are tackled above. He is an internationally recognized artist, a photographer, yet probably best known as creator within the art of nude. Therefore his works would probably be labeled as quite provocative.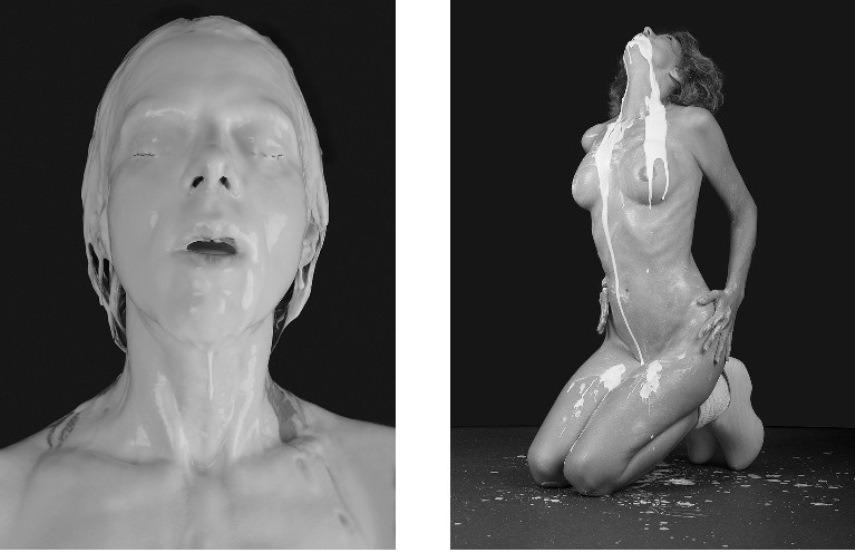 Hans van der Kamp Erotic Art
Hans van der Kamp has been active as a professional photographer for many years, and he has been present in international scene for years. Since his early childhood, van der Kamp was interested in photography. He was impressed by the magical power of photography to reproduce the complex layers of human's personality. Probably for that reason, his main focus throughout his career were portraits. His motifs were diverse for many years. At one moment, he decided to focus his work to portraits. As he was interested in representing different forms of human characters, van der Kamp went quite deep in the research of women's and men's emotions and feelings. He scratches the most intimate parts of persona, the most hidden ones; the ones that are dealing with human sexuality. Van der Kamp became a brilliant photographer, famous for his provocative portraits and the recognized figure in the art of nude.
Brutality of The Art of Nude
The models which he photographs are not always naked as many would thought. Hans van der Kamp erotic art usually touches taboo themes, such as fetishism and S&M, but also other art of nude themes. He perfectly captures eccentric people during the moments when they are in a hard core trance. Sometimes his photographs are very provocative. Yet, slight elements of symbolism may be detected, for example when he photographs a nude model with yogurt all over her body, or a boy with doglike qualities. On many photographs the models appear in leather outfits, while some feature chubby tattooed women with cigarettes in their mounts. All of them seem to be made for an audience with smoking or S&M fetishes.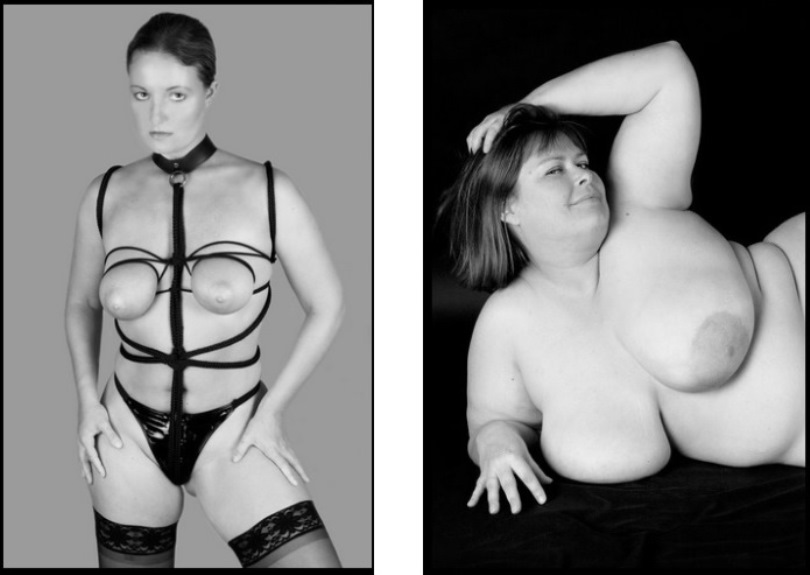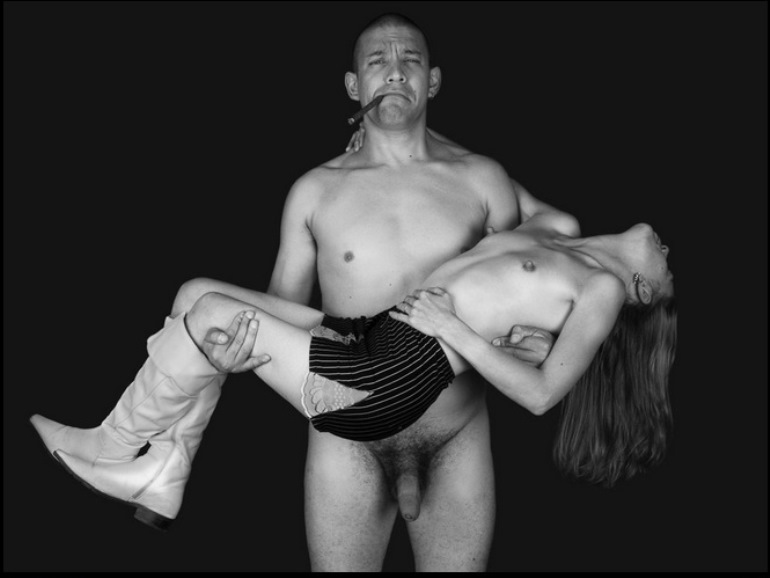 Erotica and Sensibility
There is no doubt that Hans van der Kamp erotic art is provocative. For many people they would be perceived as pornographic and perverse, a simple erotica. However, the artistic value of these photographs must be taken into account. The artist manages to create excellent relations with his models, and it can be seen on the photographs themselves. Also, these photographs provoke different and intense impressions, and with their quality they certainly can't leave anyone indifferent.
Are you fun of art of nude? Sign up for MyWidewalls and follow our Provoke! articles.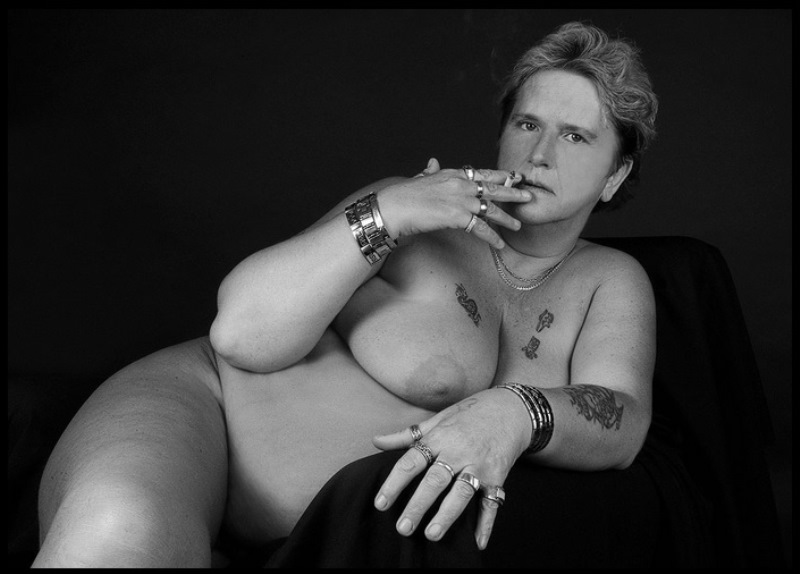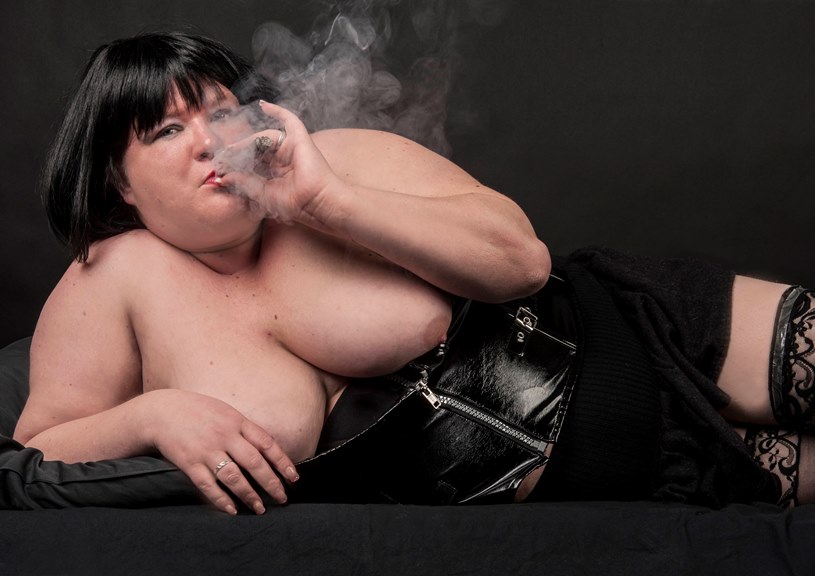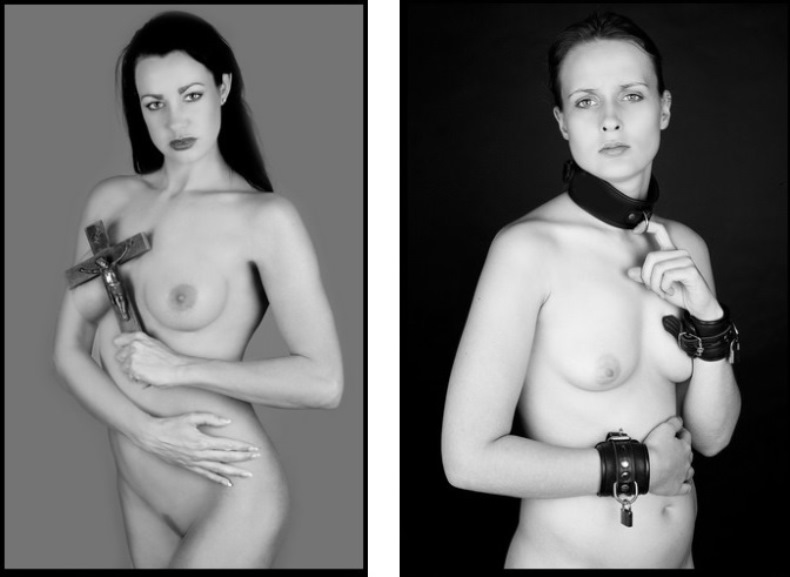 All images for illustrative purposes only.