In the early 1970s, the Nova Scotia College of Art and Design was an important venue for art production. This was where, in 1971, Joyce Wieland created an edition of prints titled O Canada, which bears the marks of her lipsticked lips as she sang the Canadian national anthem against the plate.
Only a year later, Vito Acconci made his own series of prints Kiss Off - after he kissed his own body, leaving lipstick marks, he rubbed his pigmented skin on a lithography stone, using it as a stamp.
These two examples are only a couple among many others who are tackling the topic of kissing, that intimate and vulnerable moment of love expression, and which will now be on view at Luxembourg & Dayan in NYC.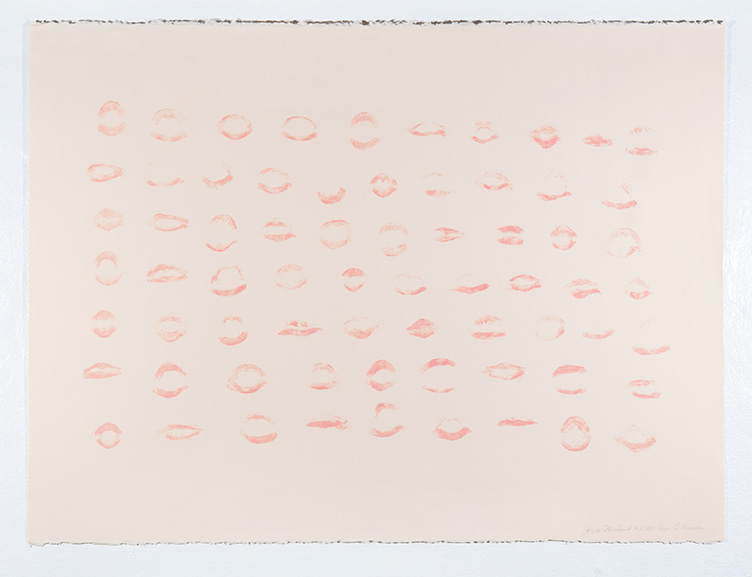 Kiss Off
Just like the concepts and the meanings of a kiss vary greatly, so do the art pieces depicting it.
The aforementioned Acconci, for instance, suggests that kissing might involve more or less than two elements, and that a kiss is not always an embrace. On the other hand, Wieland's work is a feminist critique of blind patriotism, evoking a different kind of love.
Together, especially in an exhibition confining them in a single space, these artists tell a story of tension that runs throughout the entire show: within romance lies critique, and within intimacy antagonism.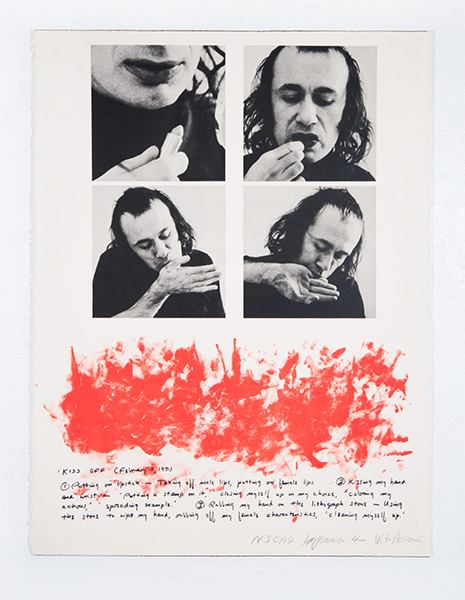 Kissing as Loving
Of course, other works of art on view here will deal with the more familiar understanding of kissing - some will involve it in the most literal sense, such as Francis Picabia's embracing figures, Sigmar Polke's Liebespaar I (1965), Andy Warhol's Kiss (1963), or Lynda Benglis' Female Sensibility (1973).
A performance by Marina Abramović and Ulay, Breathing In/Breathing Out will depict kissing as something discomforting, as the artists locked lips with their nostrils blocked by cigarette butts, so that the only air available is the other person's exhalation.
In response to this piece, artist Patty Chang made a video in 2000 that shows two women appearing to be making out, but who in fact pass an onion back and forth between their mouths.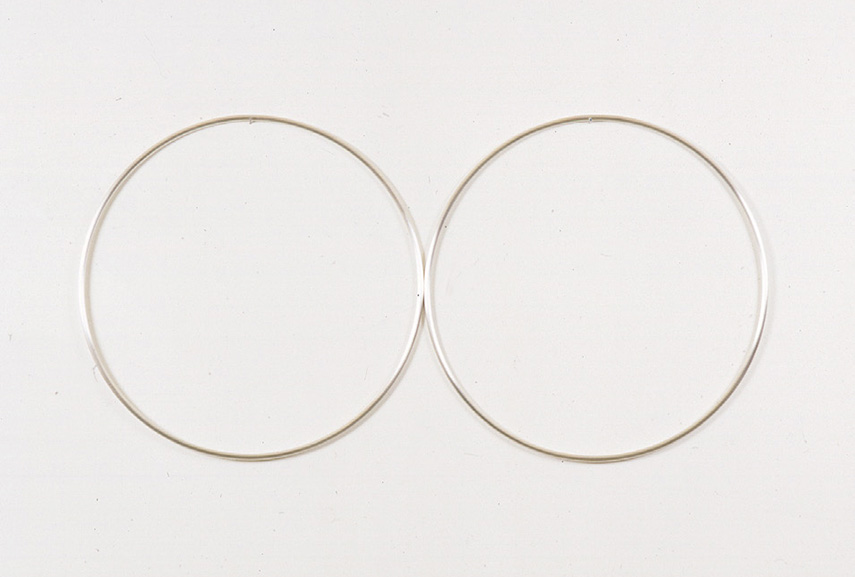 Group Exhibition at Luxembourg & Dayan
The group exhibition Kiss Off opens at Luxembourg & Dayan in New York on February 23rd and will stay on view through April 14th, 2018. It is organized in collaboration with Francesco Bonami.
Other featured artists will include James Lee Byars, Willem de Kooning, Urs Fischer, Felix Gonzalez-Torres, Jeff Koons, Marisa Merz, Joan Miró, Elizabeth Peyton and Ed Ruscha, among others.
Featured images: Andy Warhol - Kiss, 1963. 16mm film, black and white, silent, 54 minutes at 16 frames per second. ©2018 The Andy Warhol Museum, Pittsburgh, PA, a museum of Carnegie Institute. All rights reserved. Courtesy the Andy Warhol Museum, Pittsburgh, PA; Lynda Benglis - Female Sensibility, 1973. Video, 13 minutes, 5 seconds. ©Lynda Benglis. Courtesy of Video Data Bank, www.vdb.org, School of the Art Institute of Chicago. All images courtesy Luxembourg & Dayan.