After more than eight years of legal disputes over tens of millions of dollars worth of forged works sold through the now-shuttered Knoedler Gallery, the tenth and final federal lawsuit, over a fake Mark Rothko, was settled in August, 2019. The settlement marks the end of a prolonged and sordid drama surrounding one of the biggest forgery scandals in the art world.
The oldest commercial art gallery in the United States which has been in operation for 165 years, the Knoedler Gallery in New York closed its business in 2011 amid lawsuits for fraud, shaking the art market to the core. A venue with a long-standing reputation, it turned out that they were involved in no less than selling forged paintings of celebrated Abstract Expressionists such as Mark Rothko, Jackson Pollock and Robert Motherwell. Following several prior accusations of forgery, Domenico and Eleanore De Sole, the couple who purchased a fake Mark Rothko painting for $8,3 million from the gallery, took their case to court in 2016 after four years of not being able to reach an agreement with Knoedler. This unearthed one of the greatest scandals the art world has ever seen.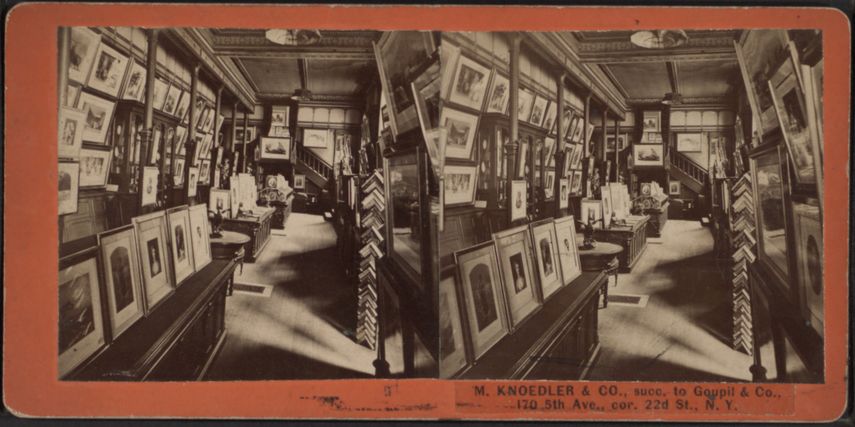 The Knoedler Gallery History
Founded in 1846 by Michael Knoedler in New York, the Knoedler Gallery went into business almost a quarter of a century before the Metropolitan Museum of Art was founded. They would become the leading supplier of Old Master paintings to the robber barons of the Gilded Age, counting among its clients Cornelius Vanderbilt, J. P. Morgan, and Henry Clay Frick and institutions such as The Metropolitan Museum of Art, The Louvre and Tate Gallery. Predating the very idea of a storefront business that sold art, Knoedler & Co. became part of an elite group of art dealerships, weathering 165 years of American history and changing tastes.
After being passed down through the family for more than a century, the New York gallery was sold to industrialist and collector Armand Hammer for $2.5 million in 1971. The year before, the gallery had spent a large sum on a townhouse at 19 East 70th Street, going nearly bankrupt. Under Hammer, the focus of the business shifted to more a contemporary fare thanks to one of its greatest directors, Lawrence Rubin, bringing on artists like Richard Diebenkorn, Frank Stella, and Sean Scully. It was Rubin who hired Ann Freedman, a natural salesperson who rose from being a receptionist from a rival gallery to the president of Knoedler, and in 1994, its director.
It seemed that the New York gallery prospered under Freedman. However, the same year Freedman took over, Glafira Rosales, an anonymous figure in the art world, came to the gallery and met with Freedman for the first time - a meeting that would eventually lead to the American gallery's downfall.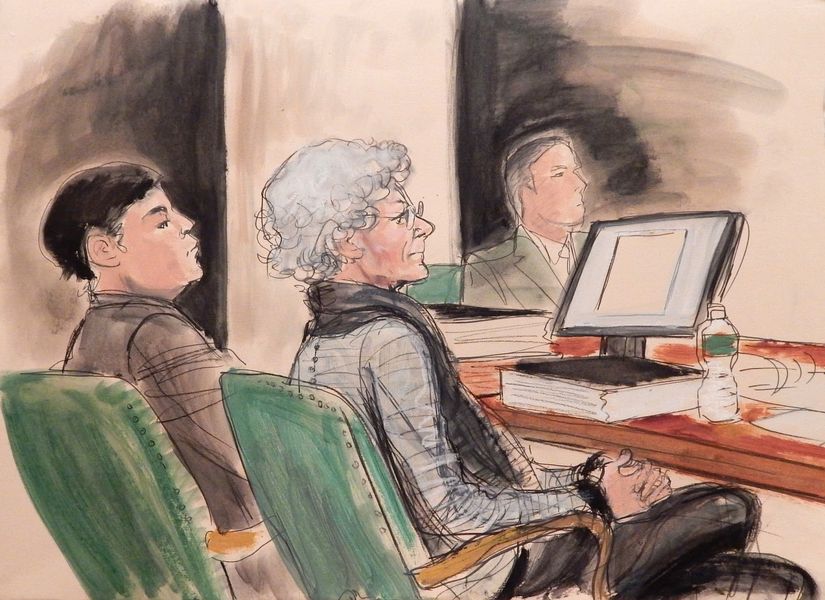 The Knoedler Forgery
In 2004, Domenico and Eleanore De Sole, collectors and major patrons of the arts, came to the gallery with an idea to acquire a work from Scully. Freedman explained she did not have a Scully available, offering them a work by Mark Rothko instead. As she explained, the previously unknown Rothko came from a private Swiss collector whose family wanted to remain anonymous. The couple agreed to buy a painting for $8.3 million. As Domenico later explained, they had no reason to be wary, as they were dealing with Knoedler, "the most trusted, oldest, most important gallery."
In 2009, Freedman quietly resigned amid rumors of problems with fakes involving works supplied to the gallery by Long Island art dealer Glafira Rosales and gallery closed in 2011.
The case was first filed in 2013 by the Lichtenstein-based Hilti Family Trust, which purchased another painting by Rothko from the American gallery in 2002. After reports first started circulating around 2011 about authenticity concerns for a trove of Abstract Expressionist paintings sold through the gallery, the trust submitted paint from their work for forensic analysis, only to learn that the work was a fake.
However, it was only one case that made it to the trial - the one of De Soles filed in 2016 in which they sued for triple damages—$25 million—under federal RICO laws. The first time the Knoedler fraud was introduced to the public, the trial revealed that between 1994 and 2008, the dealer Rosales conducted an $80 million forgery ring through Knoedler, selling or consigning 40 expertly crafted counterfeits that Rosales claimed were by Abstract Expressionists, including giants like Motherwell, Pollock, de Kooning and Rothko. She was allegedly helped by her boyfriend, Jose Carlos Bergantiños Diaz, his brother Jesus, and Pei-Shen Qian, a Chinese immigrant living in Queens who forged the paintings. It also showed that Knoedler created a false story about a mysterious collector, referred to as "Mr. X," who had acquired a trove of Abstract Expressionist works in the 1950s and '60s, explaining the paintings' lack of provenance or ownership history.
When the first forensic report came back, Knoedler officials insisted that they did not know the works were fake. However, De Soles' allegations claimed that Freedman was aware of the forgery, but kept on selling fakes nevertheless, earning some $10 million in commissions from the $70 million in total sales, while the New York gallery got $32,7 million in net income from sales. In 2016, De Sole told the artnet News:
My point of view was, 'Fine, if it's authentic, give me my $8.3 million back and I'll walk away. Now you can sell this authentic Rothko for more than twice as much, $18 million, or whatever, and you can make a huge profit. When they absolutely refused to do that, I knew that, one, the Rothko was definitely a fake; and two, they knew for sure that it was a fake.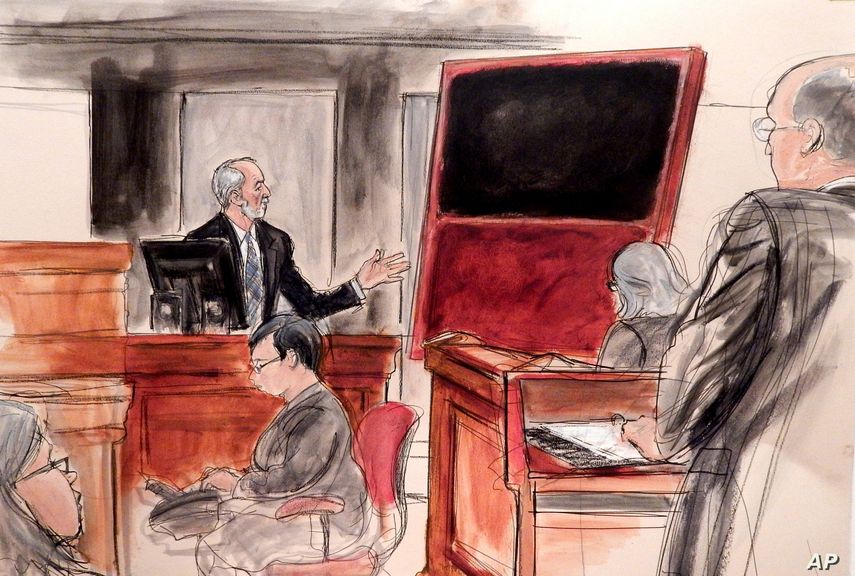 The Outcome of the Knoedler Scandal
In 2016, Freedman reached a settlement with De Soles, and earlier this month, the tenth and final federal lawsuit against Knoedler Gallery, filed by Hilti Family Trust, has come to a close.
In mid-July 2019, the presiding judge declared that "all claims herein have been settled" and that the case would be dismissed "with prejudice." Adding that "if the settlement is not consummated within 45 days of this order," either party could apply for "restoration of the action." The presiding judge issued follow up orders earlier this month, though they gave no further detail about the settlement.
The list of defendants included Knoedler Gallery, former gallery owner Michael Hammer and his company 8-31 Holdings, former gallery president Ann Freedman, dealer Glafira Rosales, the only person convicted in a related criminal investigation, and her former partner Jose Carlos Bergantiños Diaz, who fled to Spain and has avoided extradition. Pei-Shen Qian, who painted the works for a few thousand dollars, was also charged in another case before fleeing to China.
Lacking much transparency, the art market is considered the largest unregulated industry in the world, besides guns and drugs. One of its main rules is an almost pathological level of discretion, with which much of the Knoedler cases were dealt with. This long high-stakes legal saga raised all sorts of questions about whether the lack of transparency at the high end of the art market will be viable in the future.
Featured image: Lawyers and the press with the Rothko painting after the de Soles' trial was settled. © Elizabeth Williams, via Illustrated Courtroom.