Vienna-based Knoll Galerie is organizing a group exhibition titled Age of Nation. Seven extraordinary artists and artistic duos will present their works dealing with the notions of nation and nationalism in today's radically changed political landscape. The participating artists are coming mainly from Central and Eastern Europe, from what we might call "the periphery of Europe", presenting works questioning and challenging the constructive elements of the liberal concept of nations. This exhibition is particularly relevant today, when we are witnessing the rise of nationalism and racism all over Europe, including Austria. The contemporary artists exhibiting at Knoll Galerie provide us with answers to the challenging topic: How to perceive nations in the 21st Century?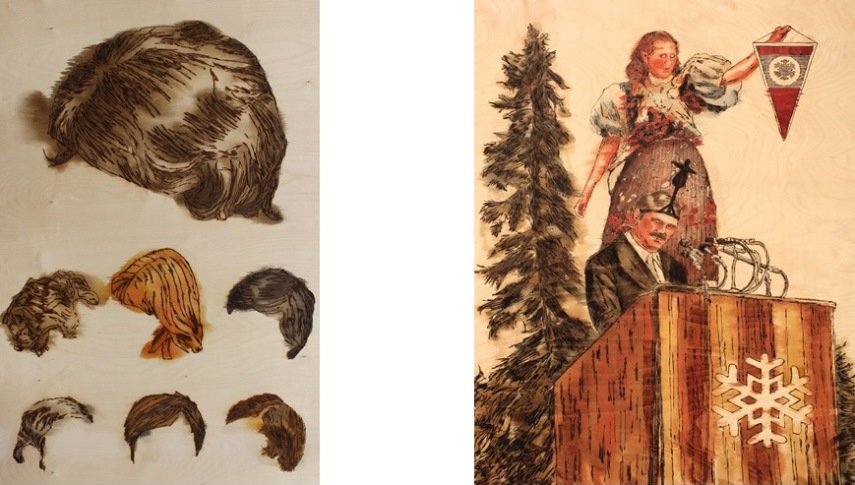 Age of Nation
Although this exhibition is quite "political" in the sense that it's dealing with Europe's most acute problems today, it's interesting to see what mediums artists choose to represent the (in)stability of the liberal concept of nation. Some of them use drawings and paintings, other go for video, performance to visualize what seems completely marginalized in contemporary Europe. The participating artists are coming with images representing what appears to be unimportant, out of date, or irrelevant. They are visually deconstructing the concept of nation in quite a unique context – context of post-national Europe, created on the basis of mutual and common interests. However, the role of contemporary art, particularly politically engaged art, is to deconstruct the myths and dominant narratives that people take for granted, unaware of their constitutive elements that always threaten "to explode" and create chaos. This is why this exhibition is so "contemporary" – featuring artworks will provide the viewers with a better understanding of current political, economic and cultural crisis in Europe. Therefore, apart from the aesthetic significance of the exhibited artworks, they are also perfectly conceptualized.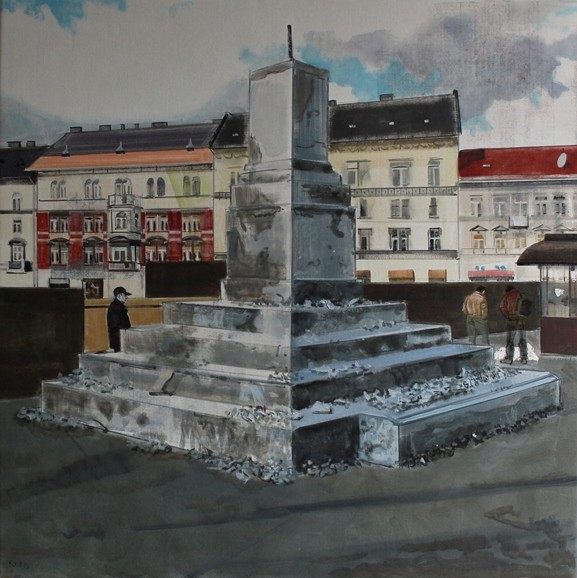 Participating Artists
The majority of the participating artists are coming from Central and Eastern Europe, which is also significant for the topic of the exhibition, since many of the countries of this region are in the process of nation-building, where nation's constitutive elements (identity, collective memory) are much more visible. The participating artists are: Alexander Brener & Barbara Schurz, Daya Cahen, Matej Kaminský, Vladimir Miladinovic, Jarmila Mitríková & Dávid Demjanovic, Csaba Nemes and Leonya Tsoy. Alexander Brener & Barbara Schurz's (who already exhibited at Knoll Galerie) are ironically presenting, through their drawings, politics, society, art and every-day life. Daya Cahen's video work focuses particularly on the notion of authority, while Matej Kaminský from Slovakia is focused on nationalism. Vladimir Miladinovic, one of the leading emerging artists from Serbia is dealing with the role of traumatic past events of different societies and their position in collective memory and public space, by carefully reproducing newspapers, commercials or legal documents with ink drawing process (in case of Austria, he focuses on the WWII Austrian context that is marginalized in the country's national history, exploring the ways in which media and institutions create public space and shape collective memory). Jarmila Mitríková & Dávid Demjanovic is Slovak art duo who uses folk art in the context of contemporary art, often representing events such as memorials or public gatherings. Csaba Nemes, a Hungarian artist, interprets the past outside of dominant narratives, merging it with the present, thus representing the relation between past and present as a linear process. Finally, Leonya Tsoy uses performance and video art dealing with deep social and societal questions.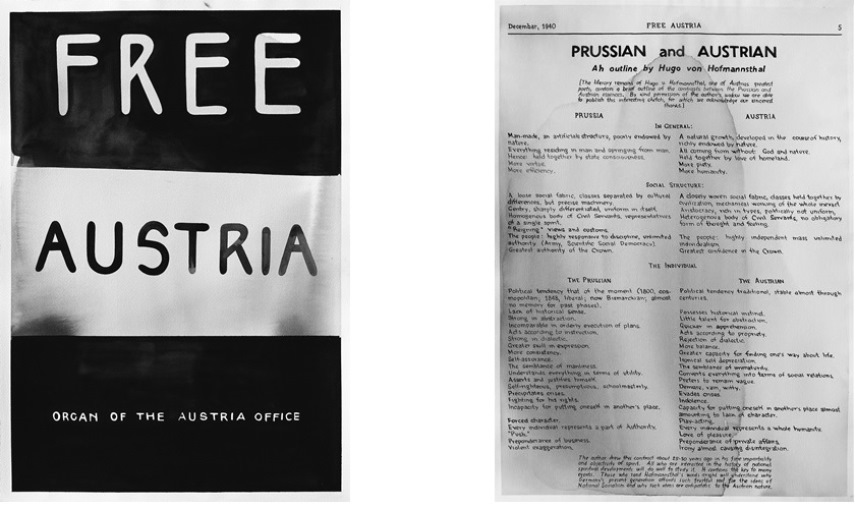 Age of Nation at Knoll Galerie in Vienna
Knoll Galerie is one of the Viennese leading contemporary art galleries, but the Gallery also has a space in Budapest. They are usually working with Eastern European artists, but not exclusively. The group show Age of Nation will present works by extraordinary artists, almost all of them coming from different backgrounds, using various techniques and styles, but concerned with one major question – what is a nation today? The price range of the works is between €400,- to €5000. The exhibition will be on view from June 9 until August 27, 2016 at Knoll Galerie in Vienna. The opening reception is scheduled for Wednesday, June 8, 2016, 7pm.
Featured Images: Vladimir Miladinovic - Free Austria December 1940 Page 5, detail, watercolor on paper, 35x50 cm, 2016. courtesy Knoll Galerie Wien & artist; Leonya Tsoy - Grandmother, video 24'45'', 2016, detail, film still 03. courtesy: Knoll Galerie Wien & artist; Matej Kaminsky - National Passion, video, film still, 2'10'', 2013, detail. courtesy: the artist; Daya Cahen - Birth of a Nation, video, 2010, 12min., film still, courtesy: Knoll Galerie Wien and the artist; Alexander Brener & Barbara Schurz - without title (Democratic Culture series), crayon and marker on paper, 24x32,5 cm, 1997. courtesy Knoll Galerie Wien.