In 2007, the leading Russian museum The Hermitage launched a project simply called The Hermitage 20/21 to present educational and research-based programs related to contemporary art. Part of this year-long program is the current exhibition organized jointly by the museum, Saatchi Gallery, and Parallel Contemporary Art which tends to present the latest tendencies in Korean contemporary art supported by Hana Bank, the leading Korean financial force.
This survey coincides with the 30th anniversary of diplomatic relations between Korea and Russia and brings an array of talented artists using different media such as Park Miock, Doowon, Eunha Kim, Cody Choi, Da In Park, Gosari, Hoyeon Kang, Kwantaeck Park, Jungki Beak, Lee Yongbaek, Oak Jungho, Sekyung Lee, Wonwoo Lee, Meekyoung Shin, Young In Hong, and Yoonsuk Choi.
Korean Eye 2020
Korean Eye 2020
This outstanding selection of works made by both established and emerging South Korean contemporary artists is curated by Dr. Dimitri Ozerkov, Head of Contemporary Art, The State Hermitage Museum, Philippa Adams, Head Curator and Director, Saatchi Gallery, and Serenella Ciclitira, CEO and Founder, Parallel Contemporary Art. Adams emphasized briefly her curatorial position:
This survey of work highlights an exciting new generation of artists, providing an arresting insight into the future of art in Korea. With a long history of fine art tradition, contemporary Korean artists are fast reaching international audiences through film, pop culture, fine art, fashion, and new media. Saatchi Gallery is honored to support Korean Eye 2020, the new voices of contemporary Korea.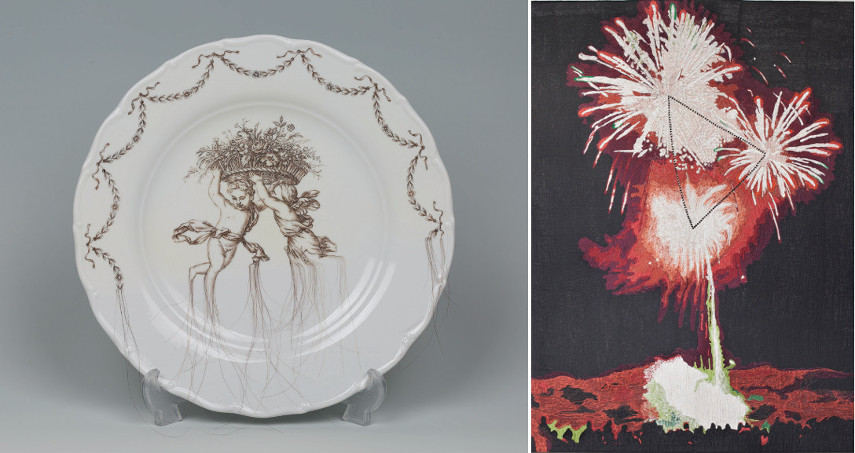 The Works
Among the displayed works is amazing photography by Gosari, an artist who devotedly explores space manipulation, as well as a video titled Freak Show and photographs by Jungho Oak which articulate cultural issues and aggression in a humorous manner.
The multidisciplinary works by an acclaimed artist Young In Hong are rooted in South Korean traditional textile history and craftsmanship, while similarly, the series of ceramics decorated with actual human hair by Sekyung Lee tend to present the South Korean tradition through the spectra of experiment and the use of non-conventional mediums.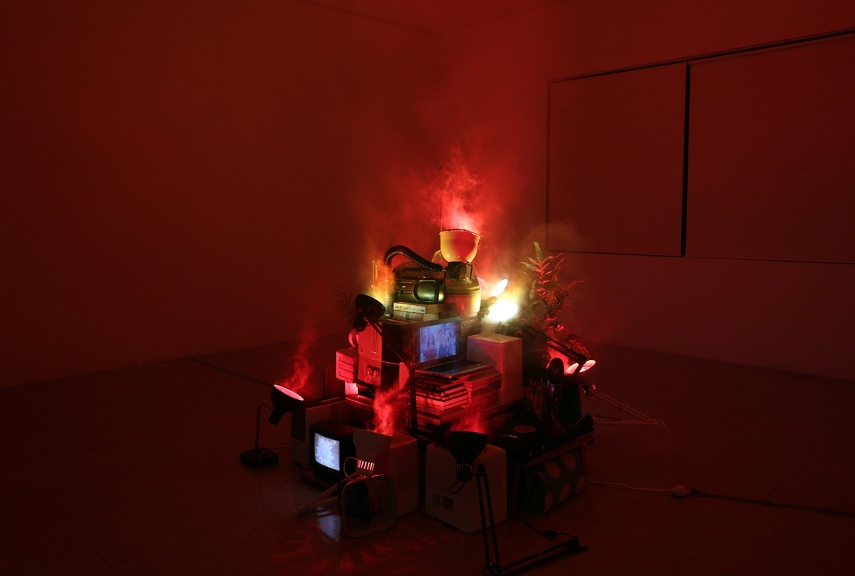 Korean Contemporary Art Traveling Exhibition
An expansive illustrated catalog accompanies Korean Eye 2020 which is scheduled to be on display at the State Hermitage Museum in St. Petersburg until 10 May, and then it should travel to be presented at Saatchi Gallery in London from 10 June until 4 July, 2020, ending in Seoul in Autumn 2020.
However, since The Hermitage is closed due to the current COVID-19 pandemic, as well as the majority of institutions on a global scale, so the information regarding the tour will follow.
Featured images: Eunha Kim - Bon Appetit, 2019. Clothes collage, abandoned clothes, 173.5 x 136.7 x 24 cm. Courtesy of the artist; Meekyoung Shin - Megalith Series, 2019. Site-specific installation, glazed stoneware. Dimensions variable. Courtesy of the artist.