There are very few countries in the world as exotic and as distinctive as contemporary Japan. Japanese culture represents a unique mix of new and old and its fine art spans to include a stunning range of most versatile artworks. Japanese post-modern art can range from cute and adorable Hello Kitty-inspired Kawaii pieces that reflect the culture of cuteness to shocking and explicit sexually charged artworks that represent the other side of Japanese society. Lead by the acclaimed art figures such as Takashi Murakami and Yoshitomo Nara, Japanese art pieces, and particularly its of Superflat movement, found their way to the Western market, where they were welcomed with acclamation and quickly gained an abundance of fans and followers. Among them is the founder of Kumi online gallery. One trip to Japan was enough to inspire him and his partner to establish an online gallery that focuses solely on promoting the work of some of the best new Japanese artists working today.
Kumi Contemporary gallery was founded in 2008 and it encompasses modern works made by six outstanding art figures from Japan: Takashi Murakami, Chiho Aoshima, Ai Yamaguchi, Aiko Nakagawa, Yoshitomo Nara and Hush. Kumi was created as an embodiment of its founders' appreciation for Japanese society, art and culture, but the gallery also reflects the increasing demand for Japanese art worldwide. Shaped by a variety of influences including pop culture, commercialism, and eroticism, body of work by modern Japanese artist are reaching it prime and are quickly becoming the most collected art pieces in the world. In the following interview with the Kumi gallery director, we talked about what makes Japanese art so desirable for the Western art market and how to get your hands on exciting new body of work by Japanese masters.
Scroll down to find out all you need to know about collecting Japanese art.

The Best Contemporary Japan has to Offer
WideWalls: London seems like an unusual place for a gallery focused on Japanese art. What inspired you to open a gallery dedicated to Japanese art in the heart of the British capital?
KUMI: My partner and I spent months traveling around Japan when we were younger and fell in love with the country, the culture and it's people. Nowhere else could you say that life imitates art more than in Japan. As art enthusiasts, collecting Japanese art was a natural appeal. Kumi was conceived in 2008 and took 3 years of working tirelessly, setting up relationships with some of the most established artists and galleries in Japan. With the help of some passionate and gifted individuals, we launched Kumi in 2011. We believe London is one of the most prominent capitals for art and culture anywhere in the World, so there was no better place for us to share our collection and knowledge.
WW: Kumi focuses on the work of six Japanese artists? Why have you chosen these particular art-makers as the pillars of your gallery's collection?
KUMI: We believe that focusing on a selection of notable artists allows us to carefully manage our collection and build an intimate knowledge of our artists' works. We like to focus on artists that have had an influential impact on the Art World; artists that we believe will be recognized for many years to come as masters of their craft. That is certainly already true to say for Takashi Murakami and Yoshitomo Nara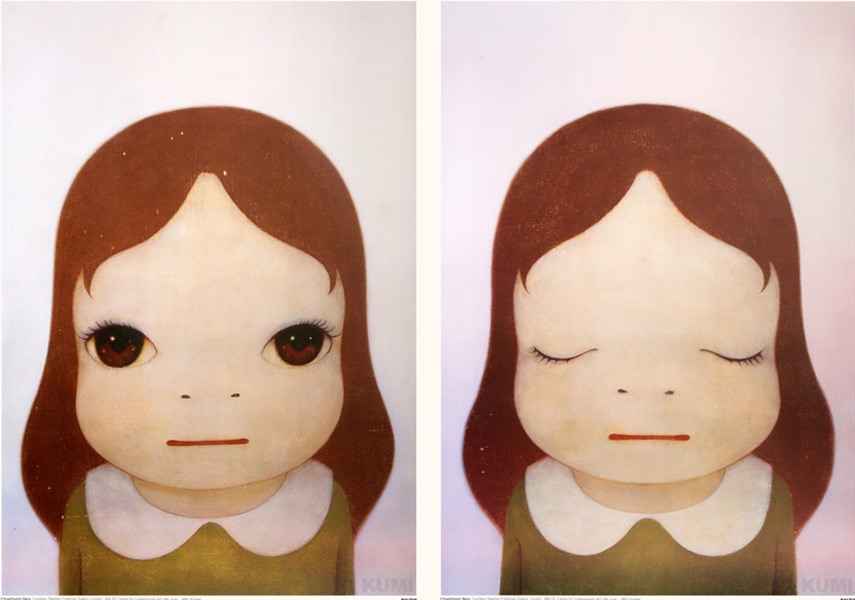 An Online Gallery with a Viewing Room in the Heart of London
WW: It seems that Japanese art is becoming more popular among the collectors. What advice would you give to a new art collector looking to buy his or her first piece of Japanese art?
KUMI: As art collectors ourselves, we believe in buying works that we fall in love with;whether it's an immediate seductive charm or an intrinsic love for the artist's message and influences.
WW: Kumi is an online gallery. What are the advantages of running an online gallery as opposed to the regular one?
KUMI: The online gallery model has been growing strong over the last few years. Nowadays even the most traditionally run galleries boast an online space where prospective collectors can peruse the works on the offer. Photography and presentation of artworks is important – we pay special attention to ensure every detail is captured as authentically as possible. We do also invite guests into our Central London space to view works in person. Last year we exhibited at the Moniker Art Fair in London and the Mixer 16 group show in Istanbul. This provided a great opportunity to meet some of our existing clients and showcase a selection of our very special pieces.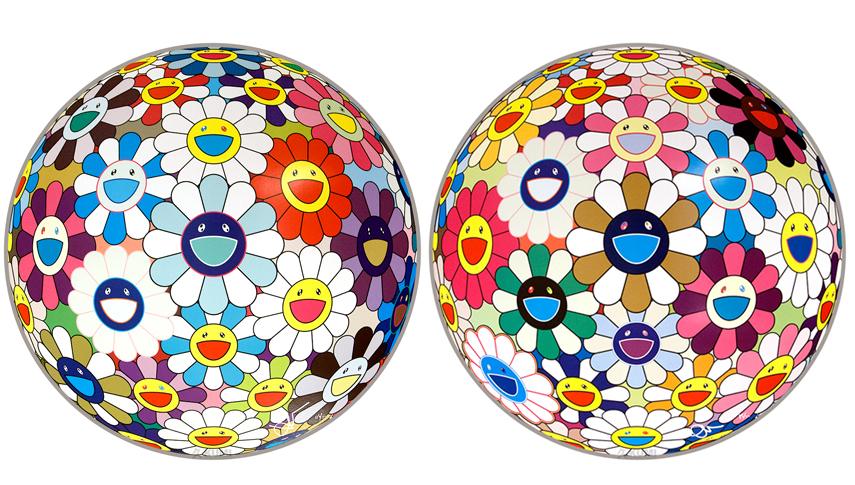 Sourcing Artworks for its Customers
WW: Apart from selling artworks, you also help people find other Japanese artworks by keeping a relationship with galleries from Japan. Are these types of galleries' collaborations a common thing in the art world? Was it difficult getting in touch with the galleries located on the other side of the globe or did globalization and the Internet make the whole process easy?
KUMI: There is sensitivity to doing business in Japan. The Japanese culture is built on courtesy, respect and tradition, and these attributes are not lost in business. Over the years we have built up relationships with a careful selection of dealers and art galleries. We communicate regularly online, but do like to make visits to Japan so we can continue to cultivate these relationships. Having a strong and trustworthy network is vital to the success of our business and it allows us to source notable and hard-to-find works for our clients.
WW: Can you tell us a little bit about your future plans? What's next for Kumi online gallery?
KUMI: Up to now, Kumi has grown very naturally. We pride ourselves in a having a passion for Contemporary Japanese Art, and our meticulous service carries through from initial conversation all the way to the point of delivery and after care. We will be in Japan at the start of next year, meeting some of our suppliers and growing our collection with new and exciting works. We're also planning an art fair and pop art show for 2017.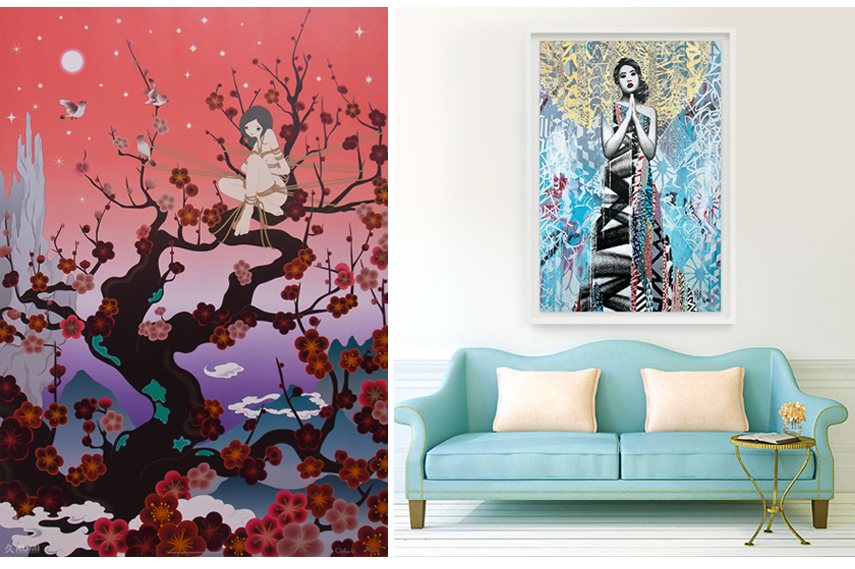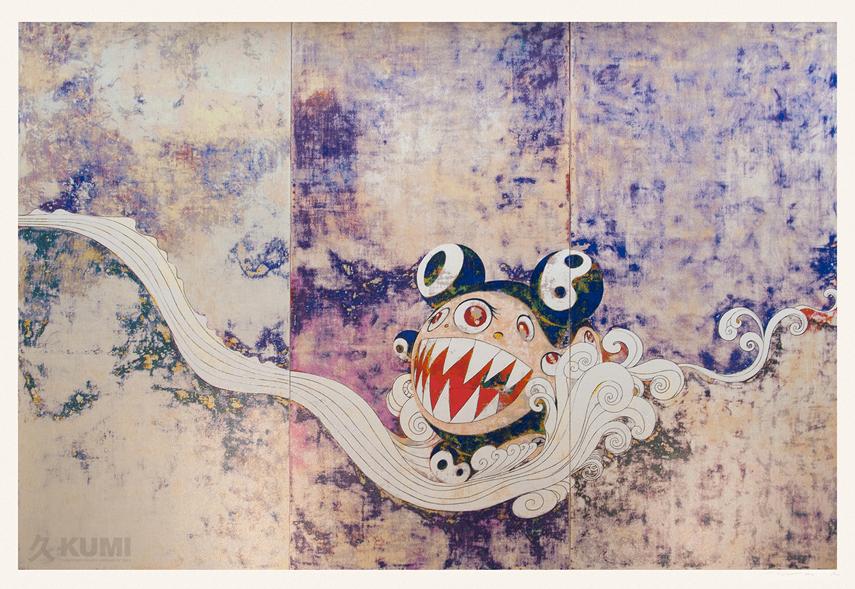 Featured image : Left Hush - The Wish / Right : Yoshitomo Nara - Can't Wait til the Night Comes ; All images courtesy of Kumi Gallery