Dealing with topical subjects and offering his artistic and aesthetic point of view, the French artist Kurar encourages us to take a step back and think about the vision for the society we live in. By mixing ancient characters and contemporary details, this committed street artist approaches sensitive themes like war, religion, and consumer society with poetry, humor and provocation. The latest Kurar art exhibition will soon be on view at GCA Gallery. Titled Humanity, the exhibition explores the challenges of a contemporary society and takes a kind yet critical look at its failings. It seems that the society might be advancing too fast and it is being constantly dominated by increasingly strained social and political tensions.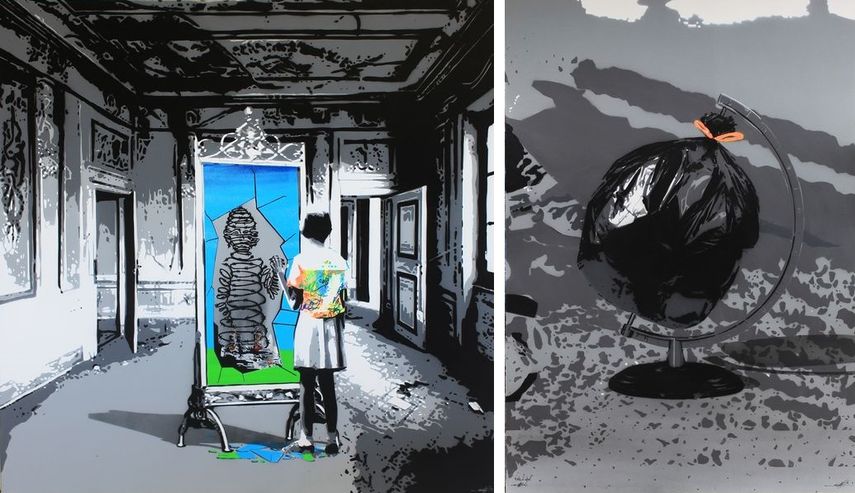 Living in a Fast-Changing World
The contemporary society is characterized by the stream of ever faster images, ever more intense events that have become a part of everyday lives, as well as the globalization the now seems irreversible in every sense. Growing up in this furiously fast-changing world, Kurar is a careful observer that meticulously dissects our everyday existence in his work. It seems that our generation is dispirited by the injustices we can no longer put right and the media continues to force on a narrower vision of the better future on us. This is where the artist has found his inspiration for this latest body of work titled Humanity. It brings us contrasts that mirror freedoms give or taken away and the price of life in a world that has implacably stamped its pace on us.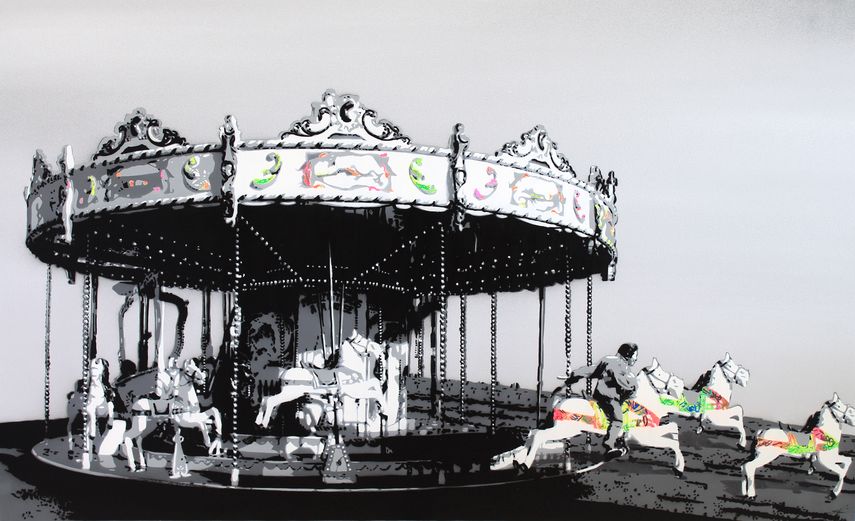 Leaving Us a Clear Field
The representation of childhood is a recurrent point in Kurar's work and one of his signatures. Depicting images of a childhood at the start of the last century, this symbol of innocence is brilliantly used in opposition with the satirical and provocative range of representations that stand for a social reality unimaginable hundred years ago. Although the start of the 20th century was marked by brave aspirations to change the world, these children could still preserve a certain innocence and freedom and believe in their dreams for a better future. By leaving us a clear field, Kurar suggests we can still reclaim our critical faculty by understanding what we were and to what we belong.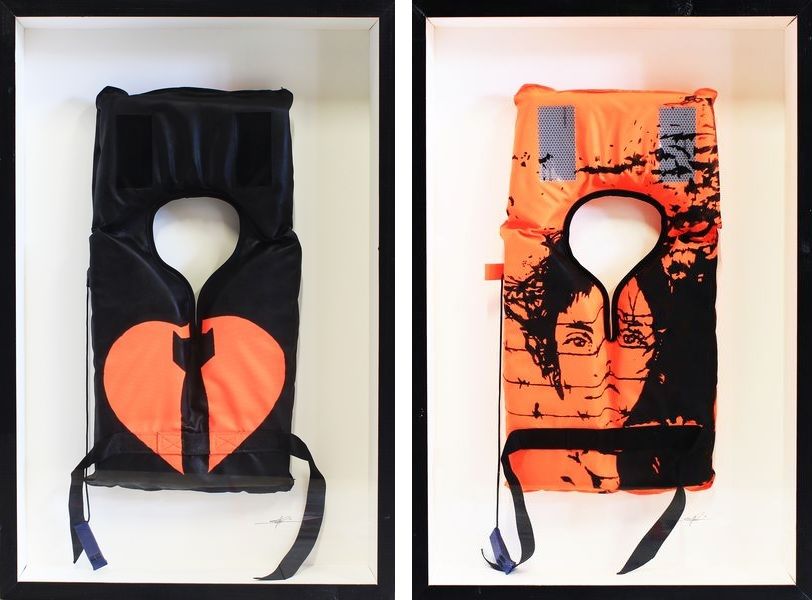 Kurar Art Exhibition at GCA Gallery
The work of Kurar invites us to reflect on where our society is heading by showing us that our freedom to dream is still present and that we still have the power to change the world. Between cynicism and poetry, nostalgia and black humor, Kurar affects the public by the depth and relevance of its messages. The exhibition Humanity will be on view at GCA Gallery in Paris from June 10th until July 22nd, 2017. The opening reception accompanied by the presentation of the catalog will be held on Friday, June 9th from 6 to 9 p.m. The artist will be present.
Featured images: Kurar - Price of life; Kurar - Interesting Migration; Kurar - Forced Holidays. All images courtesy of GCA Gallery.