UNIX Gallery is delighted to present a KwangHo Shin solo exhibition entitled 제목이 없는 존재. The works featured in this show are the latest artworks of the artist who will present the new oil paintings that investigate the notions of identity and interactivity between humans. Having painted in the completely new environment of New York City, KwangHo Shin brings new color combinations and tones that directly mirror the artist's compatibility with his new surroundings. The result of this is the enchanting mystery, the blend of specificity and complexity, humor, and anxiety – all depicted with Shin's masterful painterly marks that express the notions of 제목이 없는 존재 – translated into English "the devoid identity, the untitled being."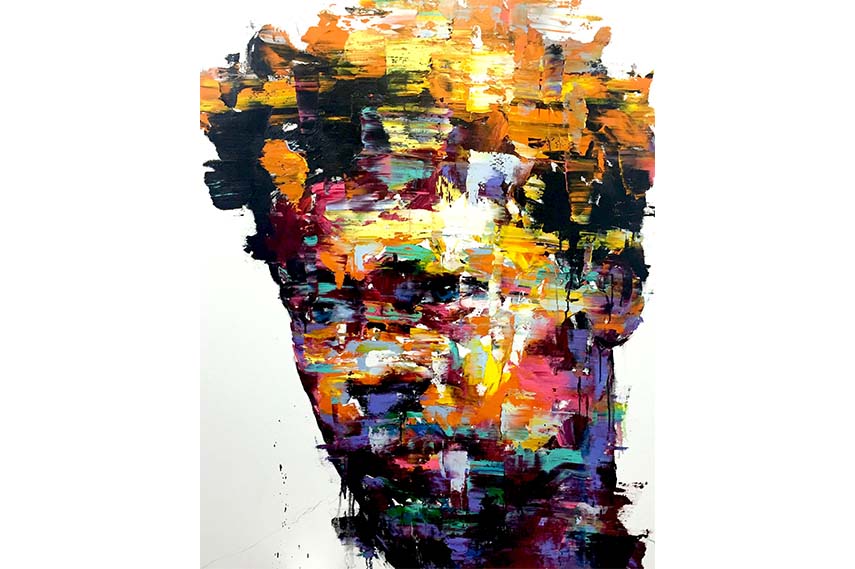 The Devoid Identity, the Untitled Being
KwangHo Shin exhibition presents the themes of Abstract Expressionism and the way in which the artist has employed the vibrant colors to depict the singular articulation of emotion and a unique sense of self. The artist uses thick oil brushstrokes and charcoal in order to twist and exaggerate the facial features of the subjects of his works. The artist makes a figurative realm a reality with his Untitled 16NY09, in which he smears purple and pink to create an explosion of transient flesh. His utilization of pastels creates a gentler offset by the chocolate and flesh tones. These faceless portraits capture the complexity and the depth of emotions and Shin's subjects span from the models, celebrities, all the way to the self-portraits of the artist.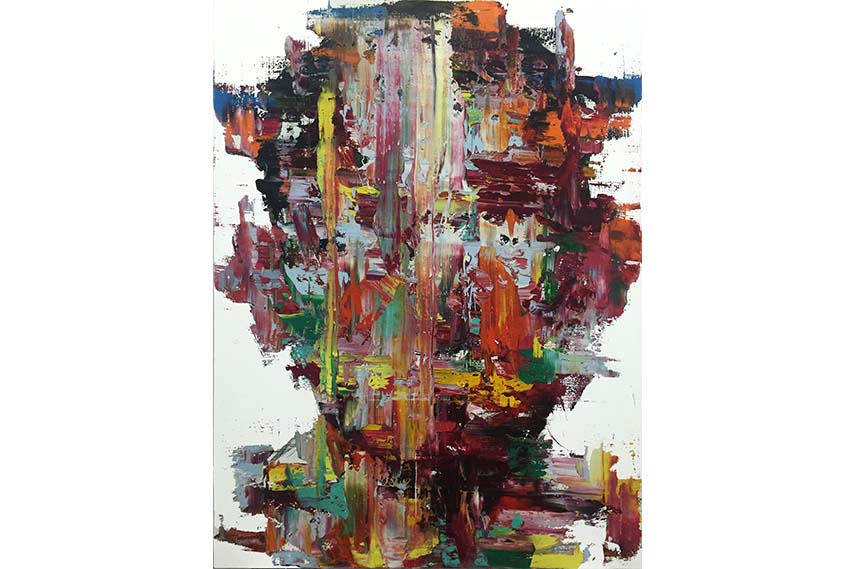 Faceless Portraits
Untitled 16NY16 is the piece that shows the artist's tendency to depict the personalities and the true nature of his subjects and himself. The depth and the complexity of emotions that humans are able to feel are presented in an utterly masterful manner, inviting the viewers to investigate the personalities that hide behind the paintings and to reach within their own souls and feel everything they have been suppressing for years and years. These works are the result of the artist's whole energy put into one piece at a time, the works of art that are spontaneously completed, when the artist feels at ease and when he feels that the work is depicting what it is supposed to depict, no more, no less. KwangHo Shin is the master of documenting the psychological changes and clashes a person is harboring within.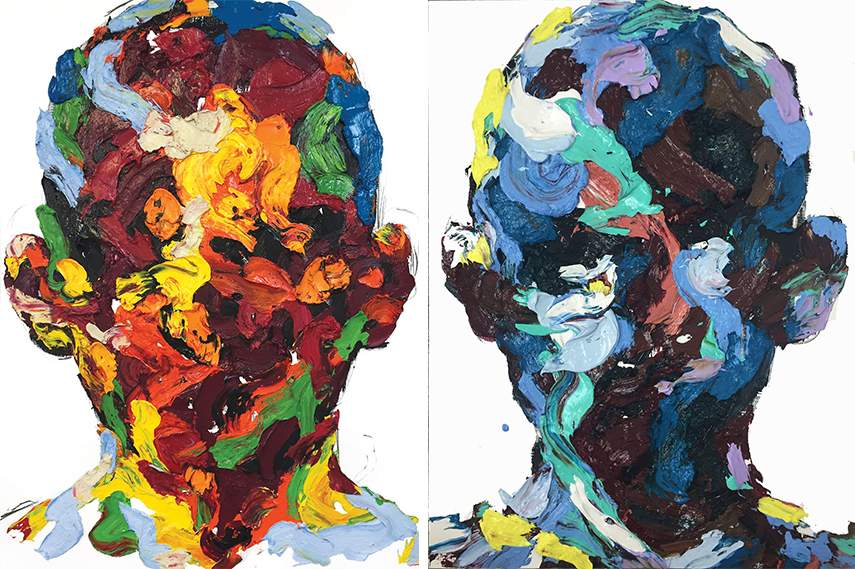 KwangHo Shin Exhibition at UNIX Gallery
KwangHo Shin exhibition 제목이 없는 존재 will be on display at UNIX Gallery from June 23rd to July 30th, 2016. The opening reception is scheduled for Thursday, June 23rd from 6 PM to 8 PM. The exhibition will be held at the gallery's New York location at 532 West 24th Street. The gallery is open Tuesday through Saturday from 10 AM to 6 PM. KwangHo Shin is a South Korean artist whose exhibition 제목이 없는 존재 will be his third one at the UNIX Gallery. His works have been featured in a great number of group and solo exhibitions, including the one at Goethe Institute Korea Gallery in Berlin (2011), and Bien Gallery in Seoul (2013). He was the recipient of the prestigious Daegu Art Center's artist in residence in 2011.
All images courtesy of the gallery.
Featured image: KwangHo Shin - Untitled 16ny28, detail, 2016