With the most international line-up of exhibitors this year, the LA Art Show has once again prepared an unforgettable programme that the enthusiasts and collectors in Los Angeles and beyond should definitely not miss! More than 100 galleries from over 20 countries will join one of the largest art fairs worldwide, which is expecting 70,000 attendees. Curated by major museums and arts organizations, the 22nd edition of the event will offer a splendid choice of exhibitions of modern and contemporary artworks spanning a variety of media, from painting, sculpture and drawing to performance, video and installation. This year the LA Art Show willalso launch ROOTS, an exclusive curated section of historical dealers from the old Los Angeles Fine Art Show, presenting exhibitions of 18th Century European,Contemporary Realism, California Plein Air and Hudson River School paintings. But apart from this, what can we expect from the 2017 edition of the LA Art Show?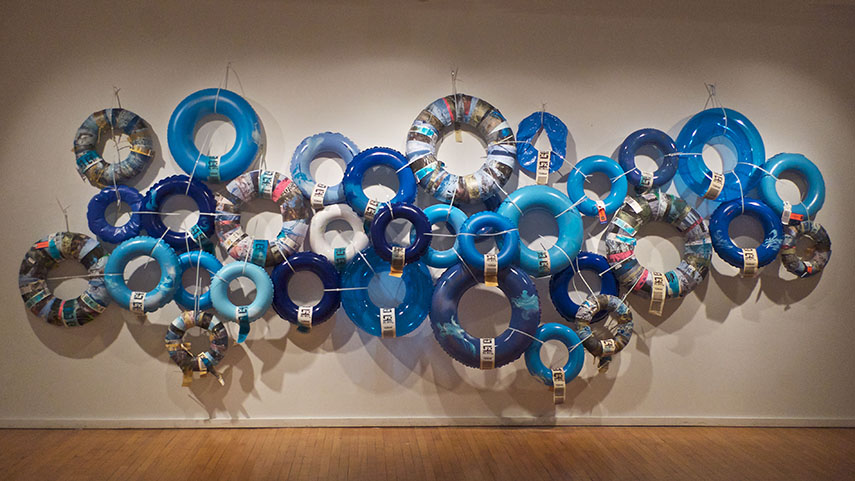 The Most Prestigious Los Angeles Art Institutions
This year's LA Art Show will engage the city's renowned art institutions, bringing the highlights from Los Angeles cultural initiatives. Through special exhibitions, installations, performances with a thematic focus on Latin American art and a series of conversations with prominent museum leaders, curators and artists, the platform will present seven prestigious venues. The Broad will present the Creature show, with more than 50 works from their collection including those by Georg Baselitz, Joseph Beuys, Jean-Michel Basquiat, Leon Golub, Jenny Holzer Damien Hirst, Takashi Murakami and Andy Warhol. Also on view is Thomas Houseago's Giant Figure, making its US debut. At The Getty, there will be Pacific Standard Time: LA/LA, a discussion on Latin American and Latino art in dialogue with Los Angeles. Three performance/installation pieces will be presented by LACMA, including Shred Your Worries, Piano Destruction Ritual and Couch Destruction: Freeing the Angel by Raphael Montañez Ortiz and Cut-Outs by Ramiro Gomez. At MOCA, there will be a discussion on the making of Jeff Koons' limited edition Balloon Dog; the visitors can also buy the newly released Balloon Dog (Orange and other available color editions. MOLAA will present Scherezade Garcia's In My Floating World sculptural work, while Muzeo Museum and Cultural Center will host Talking Head Transmitters, an ongoing experimental low-frequency radio program co-created by Chilean artist Eugenia Vargas. American artist Louis Hock will exhibit his a wall at UCLA Chicano Studies Research Center.

Dansaekhwa III: Formation and Recurrence
For the third consecutive time, the LA Art Show will showcase the art of Dansaekhwa, this time curated by SM Fine Art Gallery from Seoul, South Korea, and New York. The minimalist movement which had a comeback in the past two years will be reflected through the multilayered monochromes of Kim Tae-Ho and the iconic water drop paintings of Kim Tschang-Yeul. The two masters will have a comprehensive exhibition in Los Angeles that will review the concepts of this artistic tendency which promoted mesmerizing abstractions. Their layers of white, black, blue or earth-toned paints across soaked canvases or hanji paper marked a fruitful period in the history of art.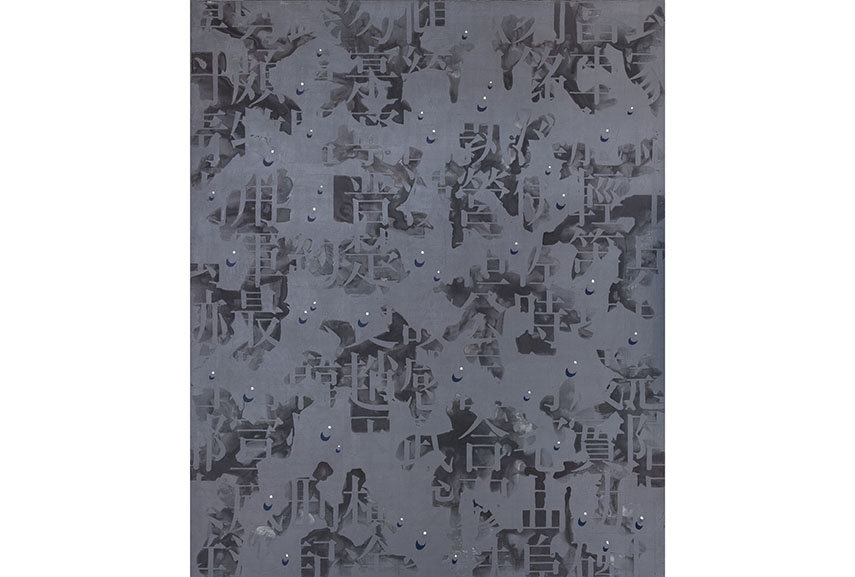 Modern and Contemporary Arts in Los Angeles - Program Highlights
Apart from the highlights mentioned above, the LA Art Show will offer even more things to see this year. Behind The Wall: Detrás del Muro is a talk about the socio-cultural and democratic project addressing notions of freedom, conceived during the 2015 Havana Biennial. It will also feature a presentation of new artist projects for the 2018 edition. The Mood of Ink is a curated exhibition presented by East Art Center from Beijing and featuring a group of Chinese artists like Bian Hong, Chen Honghan, Fan Peng, Li Hongzhi and Yuan Fuguo; Cospace will present Water & Wind, an exhibition of Hai Pai paintings from Shanghai School featuring artists Chen Jiu, Qiu Deshu; and the Chinese Cultural Media Group presents a group exhibition of ink paintings including leading artists Li Gang and Wang Fei. Cuban performance artist Carlos Martiel will show a piece called Cauce / Riverbed, exposing the nature of undocumented immigration, while Melanie Pullen will explore the ceremonial aspects of violence in staged performance Violent Times. Norton Maza will connect all the waters on the planet through the Deep Blue: Underwater installation, while the one by Marc Brickman, Submerge, will feature his signature lasers.
Location of Los Angeles Convention Center
LA Art Show - Practical Information
The LA Art Show will be held from January 11th through 15th, 2017 at the LA Convention Center in Los Angeles, USA. The Opening Night Premiere Party will be held on January 11th, with Patron Reception benefiting St. Jude Children's Research Hospital from 7pm to 11pm ($250) and the Red Card preview from 3pm to 5pm. The Vanguard Entrance of $200 is available from 7pm to 8pm, while the Friend Level of $125 is from 8pm to 11pm. General Admission ticket prices range from $30 for One Day Pass to $60 for the Four Day pass ($5 discount if purchased online in advance). For more information, please visit the official website.
The LA Art Show 2017 Floor Plan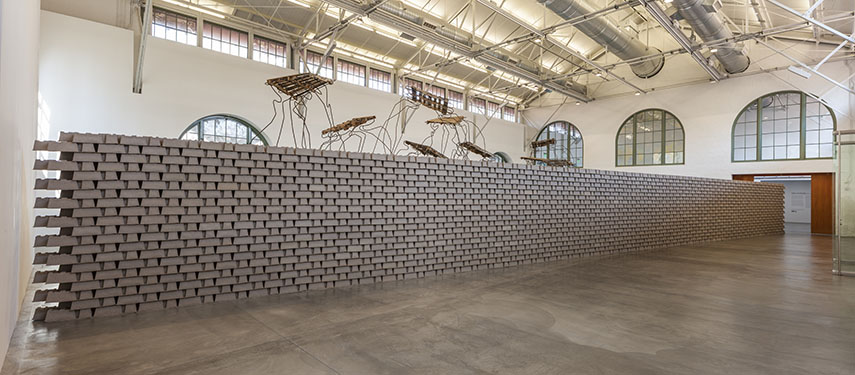 Featured images: Carlos Martiel - Ciudad (City), 2015. Image courtesy Steve Turner, Los Angeles, USA. Photo Credit: Don Lewis; Carlos Martiel - Marea (Tidal), 2009. Performance view, Havana, Cuba. Photo Credit: Rafael Villares; Kim Tschang Yeul - Recurrence, 2014. Acrylic and Oil on canvas,73x117cm. Courtesy of SM Fine Art Gallery; Louis Hock - a wall, 2016. Recycled paper pulp bricks, dimensions variable. Photo Credit: Pablo Mason, Installed at Museum of Contemporary Art San Diego; Ramiro Gomez - Cut Outs, 2015. Courtesy Charlie James Gallery. All images courtesy The LA Art Show 2017.