One of the longest-running art events in the United States, the LA Art Show brings together an elite roster of national and international galleries, acclaimed artists, highly regarded curators, architects, design professionals, along with discerning collectors. Returning for its 24th edition this January, the LA Art Show 2019 will welcome returning and new galleries, focusing especially on programming from the Pacific Rim.
In addition to the exciting gallery program, the fair will present a new lineup of DIVERSEartLA programming conceived by curator Marisa Caichiolo, as well as fruitful partnerships with Argentina's Kirchner Cultural Centre and The Museum of Latin American Art (MOLAA). Throughout, the event will showcase a diverse and comprehensive array of Pan-Asian ink paintings. This encyclopedic lineup of exhibitors will provide an insight into contemporary art, but also classical art, antiques, folk art, and other specialized art scenes that often command their own dedicated shows.
To find out what's cooking at the 2019 edition of the LA Art Show, we had a chat with the Director of the Fair, Kim Martindale. In an exclusive Widewalls interview, Martindale talks about this year's exhibitors, new partnerships, the third iteration of DIVERSEartLA, the lowbrow and pop art movements in L.A., the future of the fair and much more.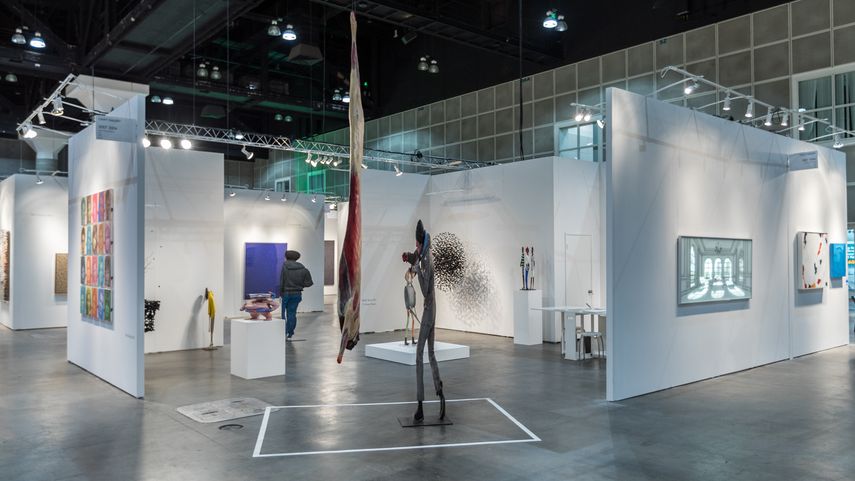 What's New at LA Art Show 2019
Widewalls: This year, the LA Art Show will feature an encyclopedic lineup of exhibitors not only in contemporary and modern art, but also classical and other specialized art scenes. Are there some highlights you would like to mention?
Kim Martindale: You know, it is a very encyclopedic show, but this year our tagline is that it's the most comprehensive international contemporary art show.
We have a number of new galleries exhibiting with us this year, including Mizuma Art Gallery and Kamiya Co., LTD of Japan, Galerie Sabine Knust of Germany, and Michael Goedhuis of London. Michael Goedhuis will be exhibiting the ten leading contemporary ink painters from China, and this is part of a larger feature of ink painting encompassing artists from China, Japan and South Korea, rarely seen on this scale outside of Asia. Kamiya Co,. LTD will even be showing the work of the late Yu-ichi Inoue.
Returning galleries include Patrick Painter Gallery, Timothy Yarger Fine Art, and Pigment Gallery in CORE, Rofa Project, K+Y Gallery, Masterworks Fine Art Gallery and Denis Bloch Fine Art in Modern & Contemporary, and MS Rau and Rehs Galleries, Inc. in ROOTS. Trinity House will be joining us for the first time, and MS Rau will be exhibiting Julius Kronberg's famous large-scale "Cleopatra" painting from 1883.
DIVERSEartLA is returning this year with a focus on Argentina. So this really is one of the most comprehensive shows out there.
Widewalls: The fair has announced a new partnership with Argentina's Kirchner Cultural Centre. Could you tell us more about this collaboration?
KM: From the show's perspective, it's wonderful to have the country of Argentina in particular represented by CCK, based in Buenos Ares. They're the leading institution for art, bringing one of the top Argentinian artists, Marta Minujín, whose represented them at the Venice Biennale and all over the world. One of her major projects, the Parthenon of Books, is coming to the LA Art Show in the form of a video. And her world-famous Rayuelarte hop-scotch installation will be in front of it for people to actually interact with.
CCK is also bringing who they feel is their strongest emerging artist to create a special installation that's never been seen before—"Memorable Mud" by Andrés Paredes. I had the privilege of meeting with the artist when I was down in Argentina and it's wonderful to have them be a part of this year's art show.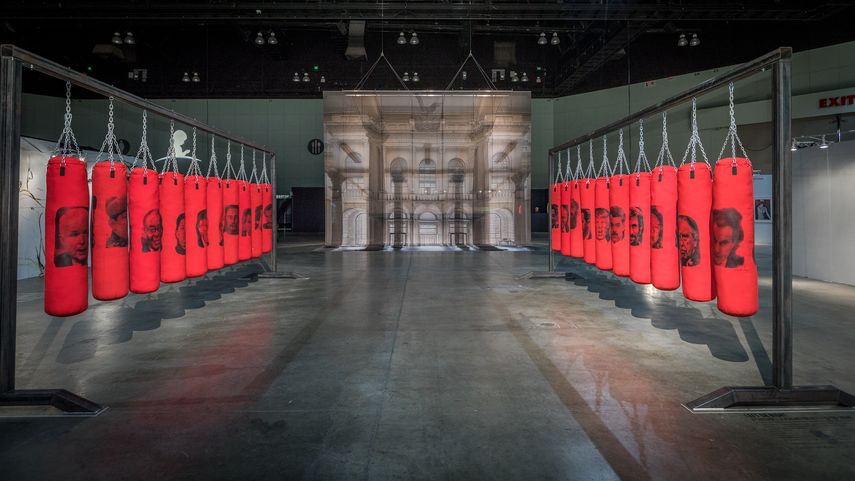 A Comprehensive Fair
Widewalls: What about the third iteration of DIVERSEartLA? How does this section reflect the incredible diversity of the Los Angeles art scene?
KM: DIVERSEartLA is really about reflecting the influence of other countries and cultures from the Pacific Rim that are especially prevalent here in Los Angeles, but it's also a showcase for local institution such as Los Angeles County Museum of Art, Museum of Latin American Art, Art Share and Gallery 825, to name a few. They're bringing to the fore of installations that are unique and represent what's happening in Los Angeles right now. In fact, the programming from LACMA is in conjunction with an exhibit that they have on view right now, 3D: Double Vision, and will be up until March.
What DIVERSEartLA really is is a way to bring many of the local nonprofits and museums together to showcase their thoughts about what's important in the LA art world. In fact, both MOLAA and Basel predicted Argentina and Buenos Ares would be important destinations this year, and that is also one of our primary focal points.
Widewalls: The LA Art Show will also showcase a diverse and comprehensive array of Pan-Asian ink paintings throughout the fair, featuring artists from South Korea, Japan and China. Could you tell us something about the curatorial concept behind this?
KM: Well, the concept behind the ink painting featured programming is that for half the world's population, ink painting is the defacto form of painting, in the same way we in the West equate oil with paint. This is a salute to the LA Art Show's focus on the Pacific Rim. Though we have never turned our back on Europe because of its incredibly rich history, since this is an LA art show, we want to really elevate Pacific Rim aspects that so often lapse in other American art fairs. We've highlighted ink painting in previous years, but in 2019 it's really coming to fruition in a wonderful way. We have eight galleries emphasizing this form of painting. One of the galleries, Michael Goedhuis, is from London, but it's one of the leaders in presenting ink painting to the western world, and has been doing so for decades. The seven other galleries come from China, Japan and South Korea.
Ink painting has been an interest of mine for most of my life. When I first went to Japan as a foreign exchange student when I was 17, the world of ink painting really opened up to me. I studied painting and calligraphy when I was there, and went to many conferences about it. When I worked at Sotheby's I got to know the experts in the ink painting world at that point. This is a part of the art world that if you're going to have a major art show, ink painting should be part of that dialogue.
Widewalls: The Littletopia section will showcase the best and brightest from the lowbrow and pop art movements. What are your thoughts on these movements? How are they thriving in LA?
KM: I think LA is where it started and where it's really grown. The lowbrow and pop art movements have gone on to influence galleries all over the world. Dosshaus, an LA-based cardboard art duo, was recognized this year with an award from the Lucca Biennale, and now they're coming back to create the 2019 Littletopia archway. Camille Rose Garcia, another California artist, has been shown in museums and galleries all over the world, and she's being honored with this year's Lifetime Achievement Award. We've also brought in Caro Buermann, who curates Corey Helford Gallery, to join Red Truck Gallery in expanding Littletopia's programming.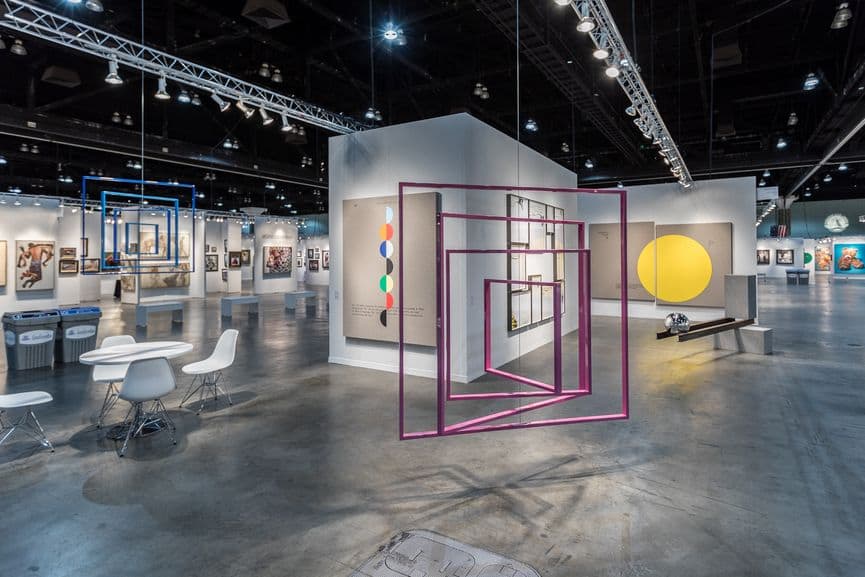 Evolving and Expanding Every Single Year
Widewalls: How would you describe the position of the LA Art Show within the contemporary art market?
KM: I think that the contemporary art market is the most exciting art market in the world right now. We've positioned our show in Los Angeles to be reflective of the diversity of tastes in that market. Part of the reason we're rebranding as comprehensive is because LA has such diverse tastes and a desire for different types of contemporary art, and this show is incorporating the full spectrum of it. There is no other show that brings more people in and shows such a comprehensive selection.
Widewalls: How do you see the fair evolve in the future under your guidance?
KM: The LA Art Show will continue to be reflective of Los Angeles as it has been for 24 years. We started out as strictly a historic fair, then we moved into more contemporary art. Three years ago we developed the DIVERSEartLA section to showcase museums and nonprofits, as well as performances and installations. The LA Art Show has been known to evolve and expand every single year and we never rest on our laurels.
Featured image: Kim Martindale. All images courtesy LA Art Show.