With the rising excellence of Los Angeles galleries, laid-back vibes, and strong art community, the art scene in Los Angeles has been thriving in recent years. Assembling them from a vast range of artistic communities, Fabien Castanier Gallery is bringing together eleven LA artists in an exciting group show. Titled LA Intersection, the exhibition will feature works by artists Aaron Noble, Kenton Parker, Zes, Adam Beris, Patrick Martinez, Claire Colette, Zak Smith, Sage Vaughn, Hilary Pecis, Jesse Willenbring, and James Jean. As a cross section of the L.A. art scene, the show will cover a broad range of practices and styles, from Surrealism and abstraction to sculpture, installation and works on canvas.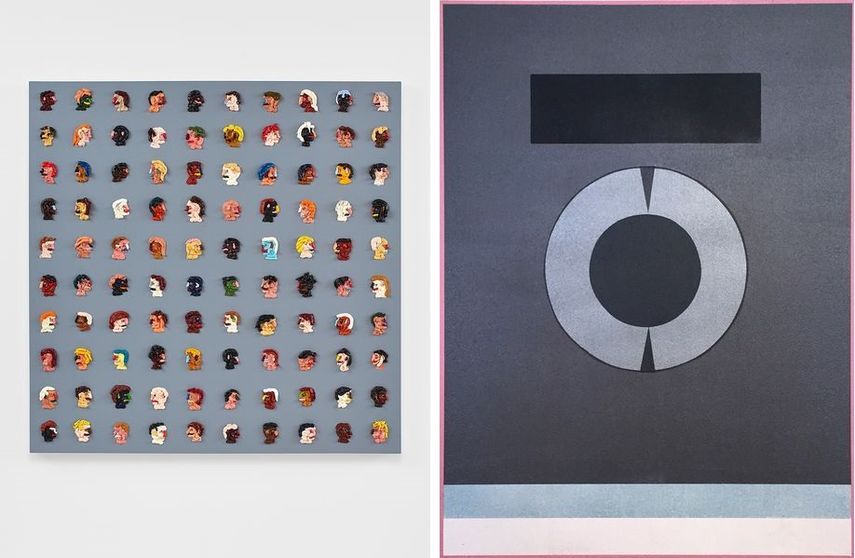 Aaron Noble, Kenton Parker, Zes, Adam Beris, Patrick Martinez, Claire Colette
Drawn from the comic book aesthetics, the paintings of Aaron Noble abstract the superhuman form to the unrecognizable point, pushing the concept of inhumanity. For this exposition, Noble will present new paintings and a mural inspired by the ocean. The work of Kenton Parker addresses a variety of issues such as ideas of rebellion against societal pressures, the concepts of beauty, masculinity, self-improvement and perfection. The exhibition will feature the latest canvases from his starburst series, as well a mural and sculptures. An established street artist inspired by architecture and history of his urban environment, Zes will create a special installation in the gallery's project room. An artist and a founding member of the artist-run L.A. program BBQLA, Adam Beris creates sculptural paintings, highlighting the bastardization of the material. On the other hand, Patrick Martinez creates paintings, sculptures, neon pieces, and installation that explore the everyday realities of the city, as well as social and popular culture subjects. For this occasion, Martinez will present an installation of select neon pieces. Exploring matters of consciousness and the psychology of the human experience, Claire Colette creates meticulously crafted visual abstractions imbued with planar symbolism.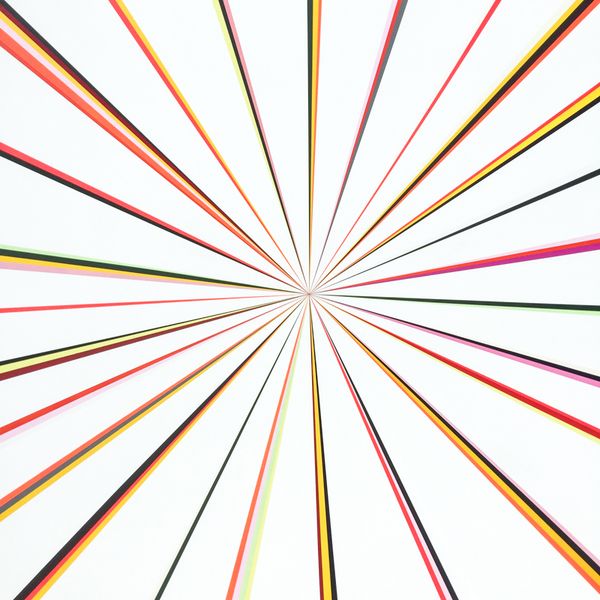 Zak Smith, Sage Vaughn, Hilary Pecis, Jesse Willenbring, and James Jean
Focused on female subjects rendered with gritty abstraction, Zak Smith creates paintings and drawing that are intricately detailed and narratively rich. For this occasion, Smith will present a monumental collection of drawings and paintings as a single art piece that started when he performed in his first pornographic film. Sage Vaughn is focused on depicting wildlife in a variety of ways, commonly birds and butterflies, contrasting the realms of the man-made and the untamed nature. On the other hand, Hilary Pecis creates intimate portraits of the space around her, providing an insight into the most familiar moments of her everyday life. Characterized by a balanced, almost pastel, color palette, the abstract paintings of Jesse Willenbring recall modernist aesthetics with a contemporary touch. Lastly, James Jean creates narratively fantastical pieces influenced by Chinese silk scroll paintings, Japanese wood-block prints, and dreamy landscapes sourced from his imagination.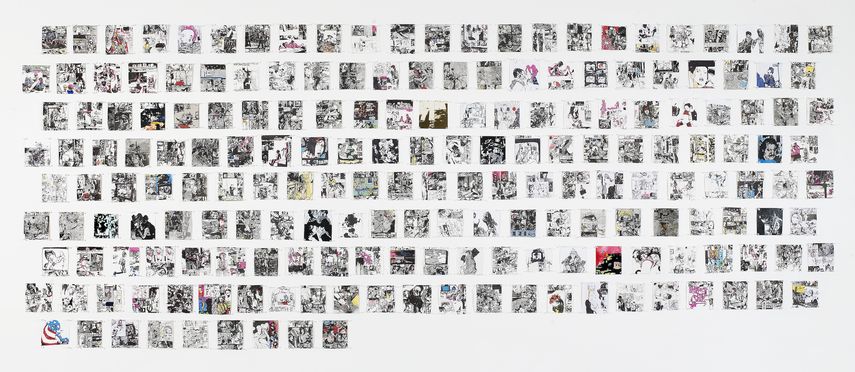 LA Artists at Fabien Castanier Gallery
Curated by Andrew Schoultz, the exhibition will present a unique tableau of the Los Angeles art landscape and its cutting edge image-makers. The exhibition LA Intersections will be on view at Fabien Castanier Gallery in Culver City, Los Angeles from May 6th until August 5th, 2017. The opening reception will be held on Saturday, May 6th, from 6 to 9 p.m. Coincinding with the opening, Schoultz will complete a permanent mural which will adorn the exterior of the gallery.
Featured image: Jesse Willenbring - Nausikaa Worksheet 1 and 2. All images courtesy of Fabien Castanier Gallery.