It was an exciting night on October 19 in New York City, at Cipriani, 42nd Street. A lot of celebrities and famous artists were seen at the Americans for the Arts Gala. One of the most important awards went to Lady Gaga – the American singer, songwriter and actress, who won the 'Young Artist Award' for 2015. The award was introduced by famous curator Klaus Biesenbach, from The Museum of Modern Art, while Lady Gaga herself said that this is the most meaningful award she has ever received. During her acceptance speech, she stated: This is the best thing that's ever happened to me. This Lady Gaga art award might be a surprise for many people, but the singer has been involved in contemporary art circles for years.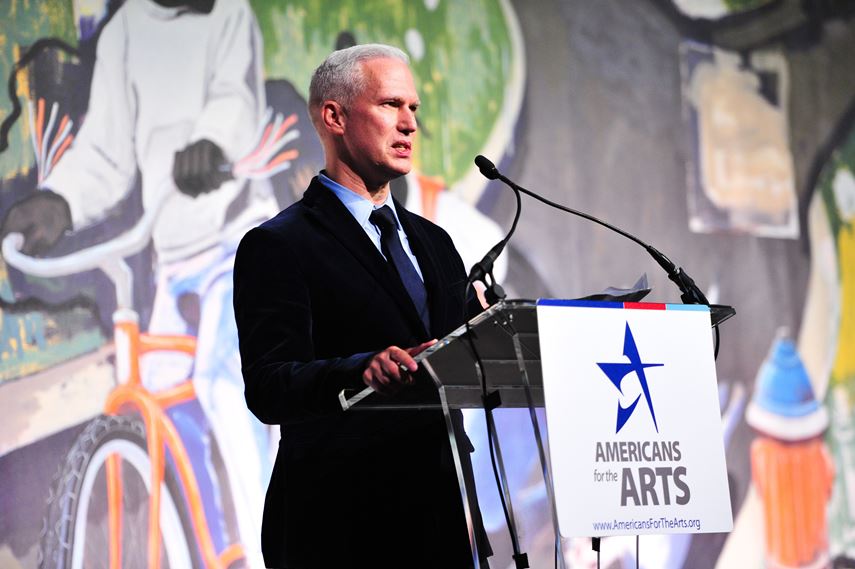 Lady Gaga Wins Art Award - Celebrities and Contemporary Art
The 'Young Artist Award' went to Stephanie Joanne Angelina Germanotta (known better to us all as Lady Gaga). Klaus Biesenbach praised Ms. Germanotta during his speech, and also shared an anecdote with the audience about one evening in Berlin, when Lady Gaga had a big concert there. She invited Biesanbach to the concert, but he had already been hosting a small artist party. Finally, after the concert, they ended up on Lady Gaga's tour bus visiting exhibitions. Lady Gaga accepted her award in an unscripted 10-minute speech holding back tears. During the speech, she opened her heart: I am here tonight because not only have you accepted me, but you have accepted somebody that is actually not Lady Gaga. My name is Stephanie Joanne Angelina Germanotta. I am an Italian-American artist living in New York City. I was not born blonde, like my mother will have you believe. I, over time, watched so many movies, and read so many books, and made so much art, and met so many sculptors, filmmakers, prose writers, musicians, and sidewalk artists that I invented something that was much stronger than I could have been on my own. She particularly thanked her parents, and recalled her rehab residency with performance artist Marina Abramovic in upstate New York, which she used to kick her 15-joint-per-day marijuana habit she developed while coping with a hip injury.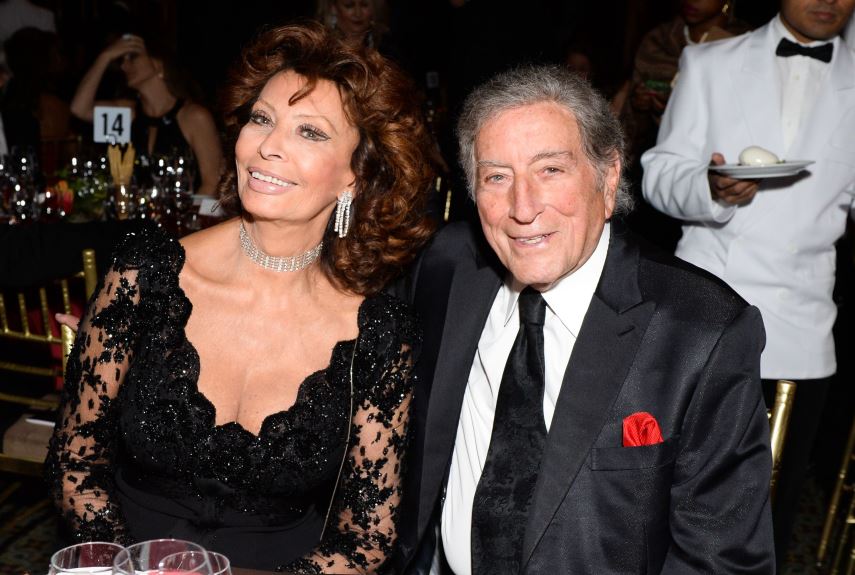 The Americans for the Arts – Other Honorees
The Americans for the Arts Gala was really a Hollywood-style evening, with many celebrities and famous artists present. Although Lady Gaga and her speech overshadowed other honorees, we should mention other names as well. Maria Bell took home the 'Legacy Award' presented by Jeff Koons. Wal-Mart heiress Alice Walton won the 'Arts Education Award' for her newly developed Crystal Bridges Museum of American Art in Arkansas' Ozark Forest. And finally, Sophia Loren! This Italian legend was presented by director Rob Marshall with the Carolyn Clark Powers Lifetime Achievement Award.
We would like to hear your opinion! Please comment on our Facebook Page!
For the latest news from the world of contemporary art, sign up for My Widewalls! It's free of charge!
Featured Images:
Lady Gaga (Photo: Joe Schildhorn for BFA).
Cynthia Germanotta, Joe Germanotta, Lady Gaga (Photo: Joe Schildhorn for BFA).
All Images via observer.com.