Founded in 1992 by Peter Loughrey, Los Angeles Modern Auctions (LAMA) has been the premier auction house for Modern Art and Design on the West Coast and beyond. Throughout their rich history, they have hosted milestone sales featuring the works of legendary artists and designers of the 20th century.
LAMA is hosting three auctions a year, one of them being the popular Spring Auction. Because of the COVID-19 health emergency, its 2020 edition is taking on a new, online-only format, with lots going live for bidding between May 3, 2020 and May 10, 2020, at 12pm PT.
Among the highlights of the sale there are artists championed by LAMA for years, including Ruscha, Alexander and Baldessari, hand-picked by the auction house's own Fine Art Specialist Clo Pazera. Along with Shannon Loughrey, LAMA's President, she introduces us to the sale and points to a few of the lots to look out for.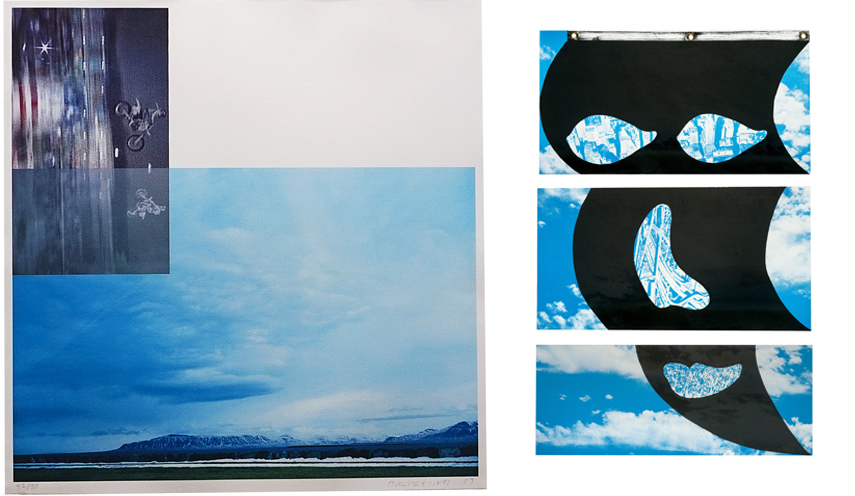 Tackling the Pandemic
With the still ongoing pandemic affecting all spheres of life, the art market being no exception, collecting art online has gotten to a new level, expanding on an already great success achieved over the past couple of years.
LAMA's Online Only Auction will seek to meet the expectations of its collectors base during these difficult times.
"Broadly speaking, we hope to encourage both new and seasoned collectors who may have already been engaging with the online space, but are digging in even deeper due to COVID19," says Clo Pazera. "It's important to us, now more than ever, to keep doing what we do: make collecting art personal, accessible, and enjoyable - and broaden the marketplace beyond the largest houses. More specifically, we've structured this auction to highlight a considerable span of styles and movements while keeping our estimates low - meaning that beginning collectors can find works that they not only love, but can afford."
Apart from being encouraged in order to avoid physical contact, buying and selling art remotely is also an easy way go expand one's art collection through trustworthy websites and apps such as LAMA's.
"With consumers building confidence in purchasing art and one-of-a-kind items online, sight-unseen, LAMA has positioned itself to step in and switch our primary bidding platform to be online-only," comments Shannon Loughrey. "As with most economic downturns in the past, the desire to sell art quickly has always bolstered auction sales; in these unprecedented times, it is our assumption that this trend will continue and we will be prepared to host a growing number of online-only auctions to best serve our clients and collectors."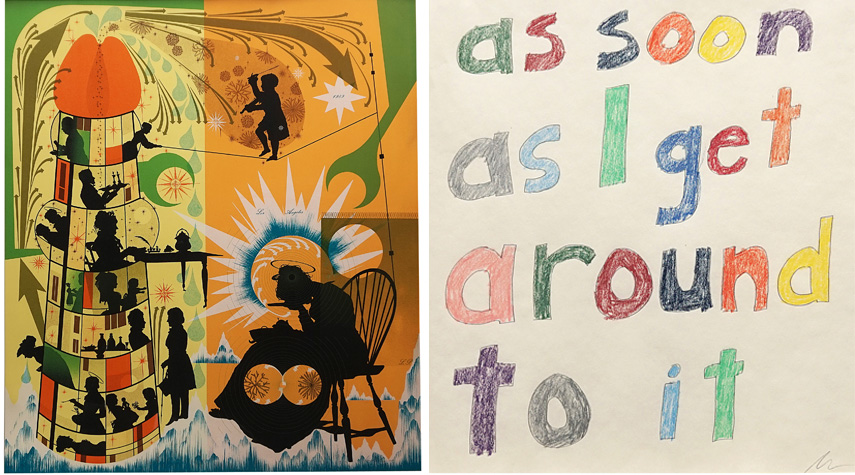 LAMA's Online Only Auction of May 2020
Among the 30 curated lots in LAMA's Online Only Auction there are paintings, drawings and prints ranging from $400 to $4,000, and including fine examples such as Sam Durant's As Soon As I Get Around To It, estimated between $3,000 and $5,000),and This Desire, Beloved and Despised, Continues Regardless by Lari Pittman, going between $2,000 and $3,000.
Clo Pazera comments:
We're glad that we can offer a strong roster of works by the Los Angeles artists we hold so near and dear, among them Lita Albuquerque, Chuck Arnoldi, John Baldessari, Carlos Almaraz, Ed Ruscha, and Peter Shire, as well as post-war mainstays like Andy Warhol and Philip Guston.
To bid in LAMA's Modern Art & Design Auction (until May 10, 2020 at 12pm PT), you can download LAMA's bidding app for mobile and tablet (through the iTunes store or Google Play store by searching "LAModern" or "LAMA Auction"), or you can participate from your desktop by registering through the online platform.
Featured images: Philip Guston - Shoes. Lot 1 in LAMA's May 3-10, 2020 Online Only Auction. Estimate: $4,000-$6,000. Courtesy Los Angeles Modern Auctions; Robert Rauschenberg - Page 1 (from Pages and Fuses). Lot 22 in LAMA's May 3-10, 2020 Online Only Auction. Estimate: $1,200-$1,800. Courtesy Los Angeles Modern Auctions.