Two German painters from two different generations, Strawalde and Mark Lammert are artists who devote their work in the studio exclusively to painting, pursuing colour and form within surface and space. This categorical, occasionally autistic character of their work as painters, requires that they seek out and find a direct engagement with reality in other fields. Lammert in the theatre, where he traces a dramaturgical picture in colour within the space of the stage; Strawalde as the director Jürgen Böttcher who generates a picture of space, both real, mental and social, within the medium of film.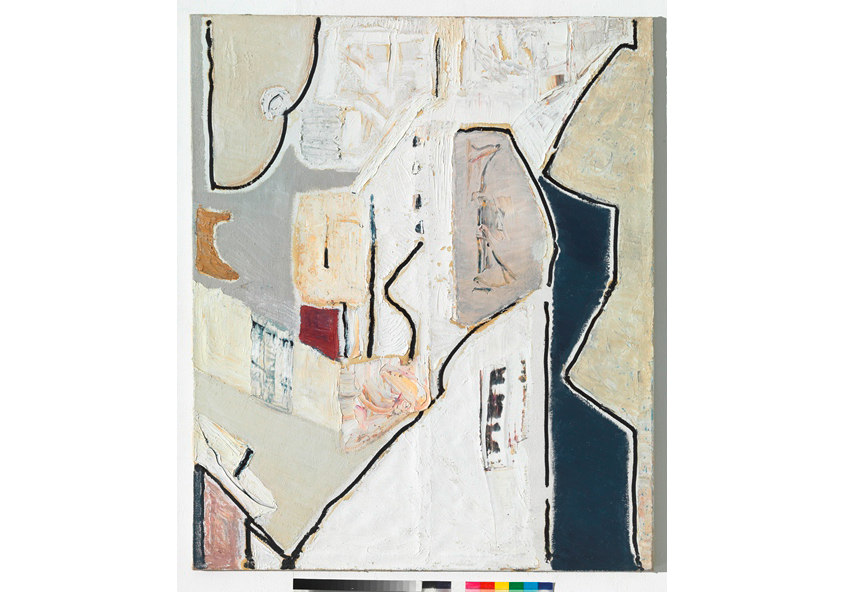 Strawalde
In his paintings Strawalde looks for the surprise, the interaction with music and nature, turning his inner world outwards, above all when pursuing painting as performance. He describes a picture as a kaleidoscope of thousands of colours. For Strawalde nature and childhood play an important part in his relationship to painting. All the colors in a painting are the ones seen in nature, side by side, causing a sort of intoxication of senses with all the world's richness. To capture all of that is to succeed in creating a picture. Strawalde finds this experience as something deeply connected to childhood, and the establishment of an associating connection to childhood is what produces a sense of pleasure.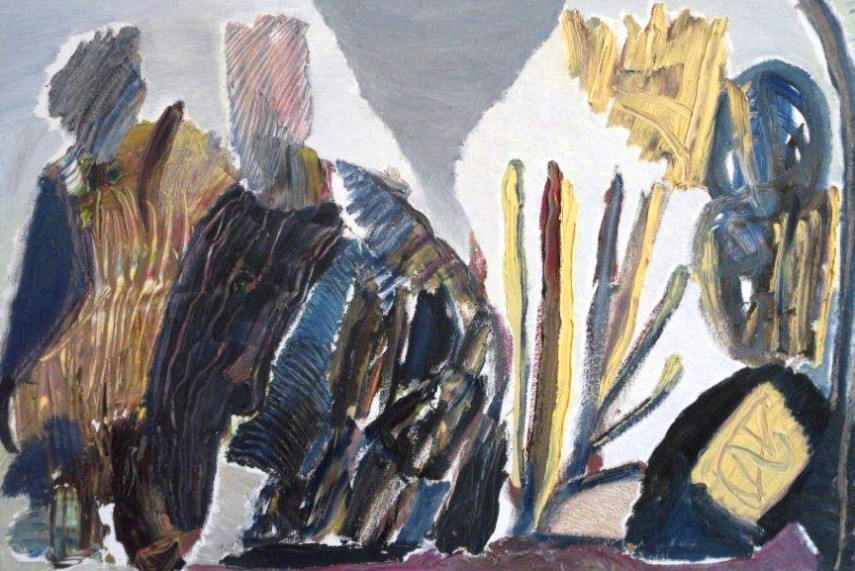 Lammert
In contrast to Strawalde, Mark Lammert sees painting as a never-ending process. He is firmly rooted in the history of art and image, the physical and psychological materiality of colour, observing, both in his paintings and drawings, the phenomenon of the disappearance of figure and body. In many senses his pictures are serial examinations, artistic statements of perceptual relationships in dialogue with scientific methods. To work in a series, as Lammert does, the artist has to remain concentrated for a very long time. For him, this concentration becomes the content, as he puts it: "the attempt to create a volume of concentration in painting".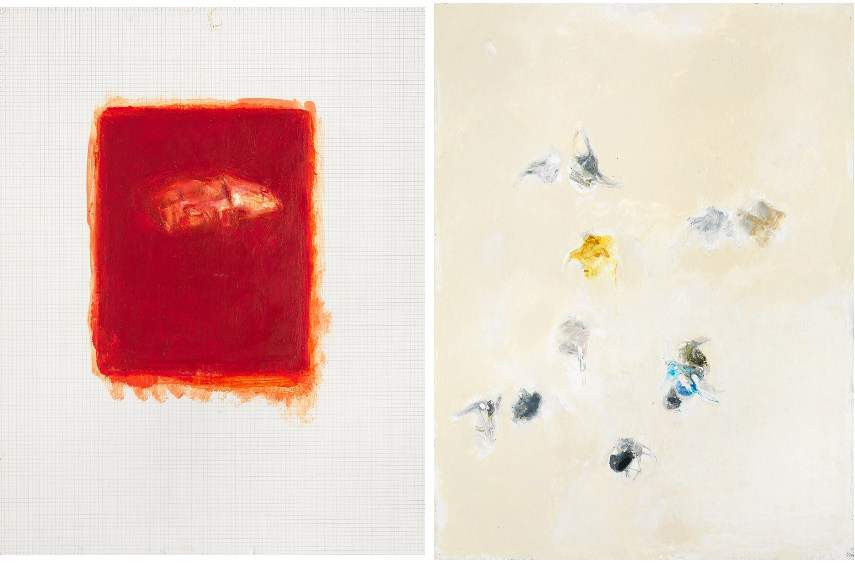 Gallery Born exhibition
Both Lammert and Strawalde are eminently political and intellectually engaged, as well as reflective people, who for precisely this reason keep their work as artists free from proclamations and metaphors.
Their methods, and personal experiences with painting being different both artists are deeply contemplative when it comes to the process of painting and the sense that it should make. The reality of the picture, it's material and means of producing it, is the reality that interests them, but also the inner world of the painter and the painting that becomes visible through creative process.
The exhibition of their paintings at Galerie Born in Berlin opens February 26th and lasts until April 11th 2015.
Relationship of music and painting is deeply explored also in the work of Augustine Kofie. You can read the interview about his recent exhibition at Openspace here.
Materiality and the act of painting have been explored since the emergence of abstraction. You can read about a contemporary approach of Thierry Furger here and Ryan Wallace here, or Steve More here.
Pure abstraction in urban art is another side of the abstract movement. Read about work by Poesia and Geso here.
Make sure you stay informed about more exciting shows and artists by signing up for My Widewalls!