Perhaps the fact that the oldest photograph ever taken is also the very first example of landscape photography could be a good indicator of how important this particular genre was, and still is, for the photographic medium.
Alongside portraiture and still life, landscapes have been a recurring and frequent sight throughout the history of art in general, but with the advent of the first camera it became clear to many that the indisputable realism provided by photography would introduce a whole new understanding of the landscape; if Monet's paintings can elicit that certain kind of feeling as they evoke the artist's impression of a given scenery, a photograph can transmit its subject in all its glory, capturing its beauty and reality to the very last detail… if done right.
Because when it comes to landscape photography, it involves preparation that goes far beyond the widely-presumed "point-and-shoot" technique - which is why, I think you'll agree, our typical vacation photos look nothing like Ansel Adams' fine art prints. The wonderful thing about the photographic medium is that it offers a wide choice of genres and possibilities, but in return it also asks for different knowledge and equipment for each of them. To quote Mr Adams himself: "You don't take a good photograph, you make it", and for landscape photography, this couldn't be more true.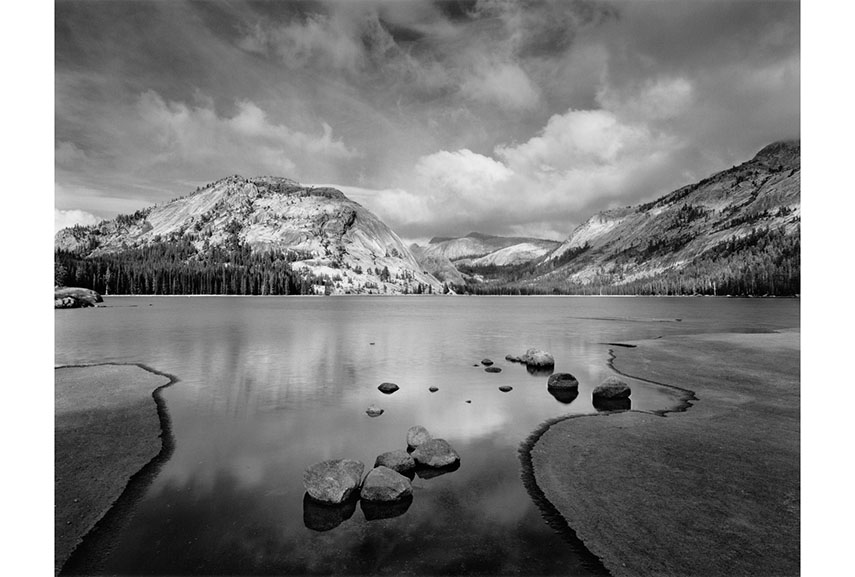 To Capture a Landscape
As it often happens, in order to fully appreciate an artwork, we should step into the shoes of its creator and understand the process of how it all came to be. For the photographers of the landscape, it means having a partner upon which many crucial things depend: nature.
Magnificent, very unpredictable and completely out of our control, unlike an object or a person, it imposes some rules that a landscape artist must obey in order to achieve that perfect shot. But it takes time for everything to fall into place, which is why this genre is perhaps the most demanding and consuming of them all. Artists often spend days observing the scenery before finally catching those few perfect seconds they need, during which elements like the weather, light and composition all match each other's needs.
Landscape capturers also put effort and time into exploring the area they're interested in the shoot, looking for the perfect vantage point according to natural lighting, at the same time carrying numerous pieces of equipment that will give them a hand in reaching their goal: tripods, lenses that range from wide-angle to fish eye, but also macros, filters, backup batteries and so much more. Between different shutter speeds and lens apertures, landscape photographers manage to achieve the perfect balance and produce breathtaking imagery of the world around us, be it in form of rural, urban or industrial scenery.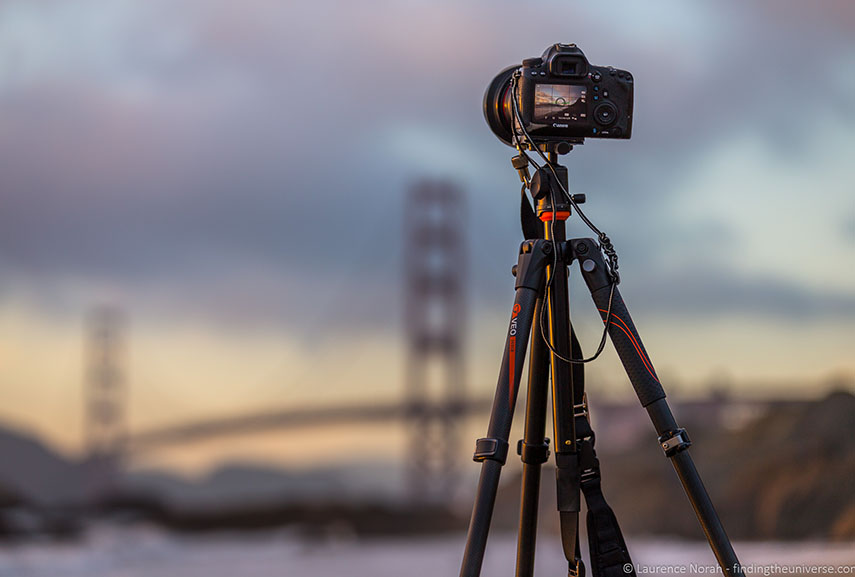 The World as Fine Art
For most of those who are interested in landscape photography, it is an experience of documenting nature, a way of preserving the memory of incredible views and the sublime marvels of our planet. For others, like the aforementioned Ansel Adams or another master of this kind of image-making, Sebastião Salgado, it is also about environmentalism and raising awareness of the fragile state that man-led actions have provoked and continue to do so, leading to the destruction of the natural world altogether.
Their iconic portfolios stand as a visual proof of the supremacy and the precariousness of the Earth, its hidden corners and even peoples we might not even know off, calling for their salvation and reminding us of their unique allure.
Because of this very aim to express beauty, in this case of our own habitat, landscape photography has become the ultimate genre within the realm of fine art photography, as a form of expression that combines vision and technique to create a proper work of art. Going beyond the intent to document, it provides an insight into the artist's vision and their interpretation of the world, kindling an emotional reaction and appreciation from the viewer. As such, these photographs can always count on a large number of admirers, especially among art collectors.
In fact, the world's most expensive photograph appears to be a landscape shot taken by Andreas Gursky, once almost topped by another nature photo of the Grand Canyon. Artists like Gursky, Jeff Wall, Edward Steichen, the Bechers, Galen Rowell, Edward Weston and Mark Gray are all regular successes at auctions, notable for their remarkable fine art prints of the world's most recognizable sites.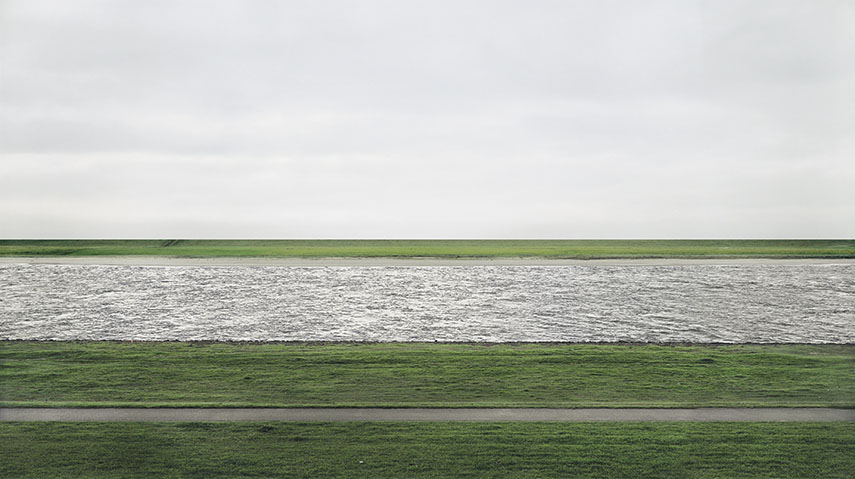 In Focus: Masters of Australian Landscape Photography
Because they live in such a particularly rich continent filled with ever-changing scenery, Australian landscape photo makers are among the world's most prominent artists in the field. From the precipitous alpine peaks to spacious dunes, arid grasslands and endless flat horizons, Australia offers an inexhaustible source of inspiration and content, often only a short ride away from wherever you are.
Their splendor can be seen in the works of creatives like Mark Gray, known for his poetic panoramas of his homeland and beyond, or the numerous shots by Ken Duncan which can be found in many of his books published so far. Famous for capturing Australian nature, wildlife and landscape is Michael Boniwell, an avid capturer of the country's coastal areas, mountains, countryside, waterfalls, lake,s rivers, cities, native wildlife and even people. Also worthy of attention are the photos of nation's photographer of the year in 2015, Paul Arnold, as well as Simon Beedle, Nick Rains, Christian Fletcher and duo Russell Stewart and Bernie Zajac.
An interview with Australian Landscape Photography master Richard Green
Tips and Tricks - Best Landscape Photography Magazines
Even though we live in a time of the technological evolution which tends to turn everything into a digital format, there are still many photography fans out there who support its printed existence. Apart from the actual photographic prints, the physical editions of magazines dedicated to the medium and its genres are also still sought after.
Some of these publications have been following photography's development from its earliest days, and thankfully you can still subscribe to them today, as they continue to provide insightful content and tips. Among those dedicated to landscape photography, we have Outdoor Photographer, offering practical information on photographing nature, wildlife, sports and of course landscape. Another noteworthy monthly is Landscape Photography Magazine, which features interviews, conversations on a variety of topics and gives tips on how to improve technique.
The recently launched Photograph is a promising new quarterly by Craft & Vision, also focusing on other types of photography. Of course, there is the inevitable Nature Photographer Mag as well. In most cases, landscape photographers can also contribute their pictures to these magazines, which is widely perceived as a good start of a potential career in the field, and some of them even host annual prizes, dedicated to the most talented artists.
  Editors' Tip: The Art, Science, and Craft of Great Landscape Photography
Written by Glenn Randall, an experienced wilderness photographer, this book teaches you how to convert their visual peak experiences-moments of extraordinary natural beauty that evoke a sense of wonder and awe-into stunning images that elicit the same awestruck emotion in their viewers. The author begins by focusing on the art of this type of image-making by describing his three-step process for composing a photograph and shows how good composition is an organic process that begins with rules but ultimately transcends them. Randall then explores the science behind successful landscape photographs, which requires understanding key concepts from geography, optics, vision, and psychology. The publication also contains a foreword by Reid Callanan, the Director of Santa Fe Photographic Workshops.
Featured images in slider: Ted Gore - 30 is the new 20, the USA Landscape Photographer of the year; Andy Farrer - Bat's Head, Dorset. Overall winner of the 2015 Take A View Award; Paul Mitchell - South Gare, Teesside. Winner of the urban view category; Bill Ward - Kisdon Force, Yorkshire Dales. Named Adobe prize winner 2015 in the Landscape Photographer of the Year awards; Simon Norfolk - When I Am Laid In Earth, winner of the 2015 Sony World Photography Award. All images used for illustrative purposes only.