Though the size of the artworks is not often seen as an important factor in art discussions, the truth is that the creation of large scale paintings often demands a completely different artistic approach then the creation of smaller pieces. Additionally, a significant shift in size can enrich the paintings with an abundance of new ideas and motifs. That's why Gallery 1261 in Denver invited some of its finest artists to step out of their comfort zone and create works larger than ever before. Gallery 1261's summer show appropriately entitled Large Works will encompass unusually sizable works made by 25 gallery's featured artists.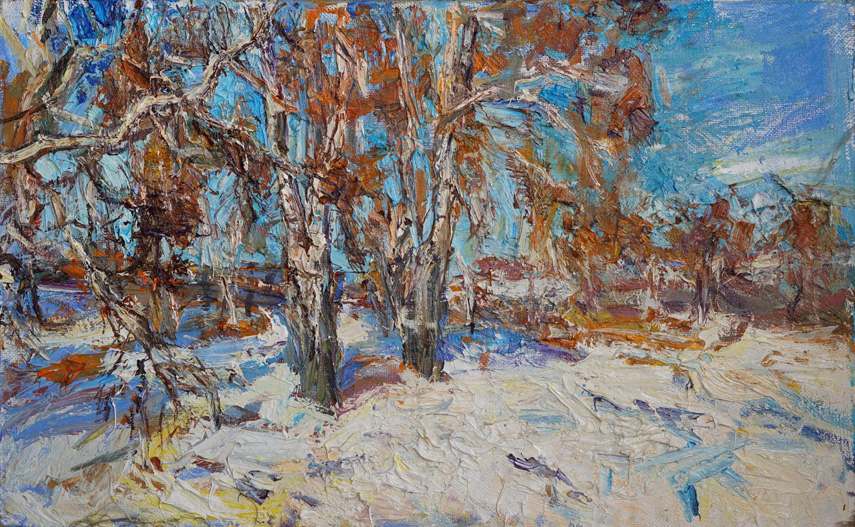 Realistic Art Pieces by Vincent Xeus and Mia Bergeron
Human portraits have proven quite inspirational for several participants of Large Works exhibition. For example, the seductive, iconic portrait of Marylin Monroe is situated in the center of The Rest of You Are Just Visiting a Thousand Faces diptych by Vincent Xeus. An artwork that depicts a ballroom filled with dozens of people is deliberately created in massive 86x80 inches so that the viewers can distinguish and enjoy the detailed depictions of numerous faces portrayed in the painting. This large oil on canvas diptych stimulates the viewers to immerse themselves in colorful blue tones that dominate the piece. Another stunning portrait comes from the brush of artist Mia Bergeron. Her realistic, Vanish artwork represents a close-up of a woman's face that's hidden behind what seems to be a thin layer of frosted glass.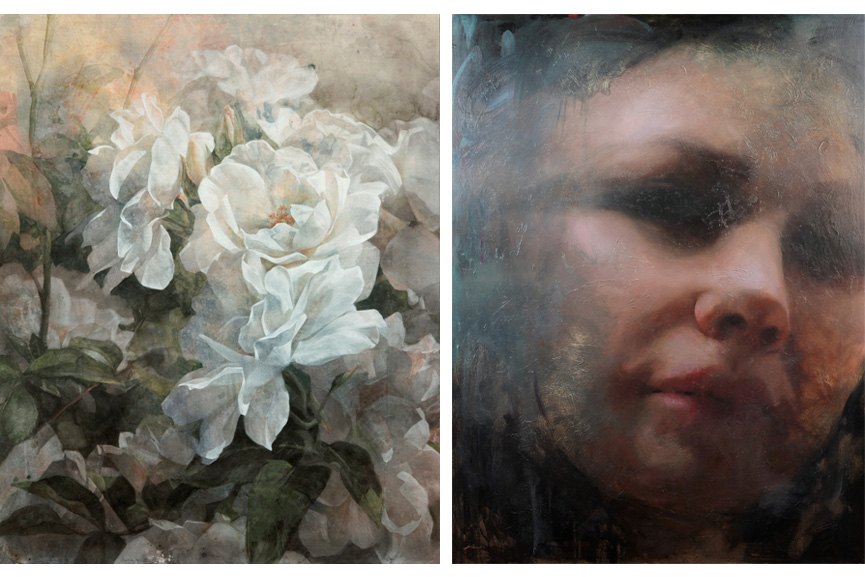 Immersive Landscape Paintings Enlighten the Room
Landscape painter David Grossmann stayed true to his recognizable abstract style and painted a symmetrical forest with numerous trees scattered in a specific way to create an illusion of depth. A more gesticular approach is visible in a landscape painting by Ulrich Gleiter entitled Birches. Young German painter who's known for his small plain air canvas works created a vivid large scale artwork that's marked with thick tactile texture and energetic brush strokes that add a touch of liveliness to the colorful Impressionistic piece.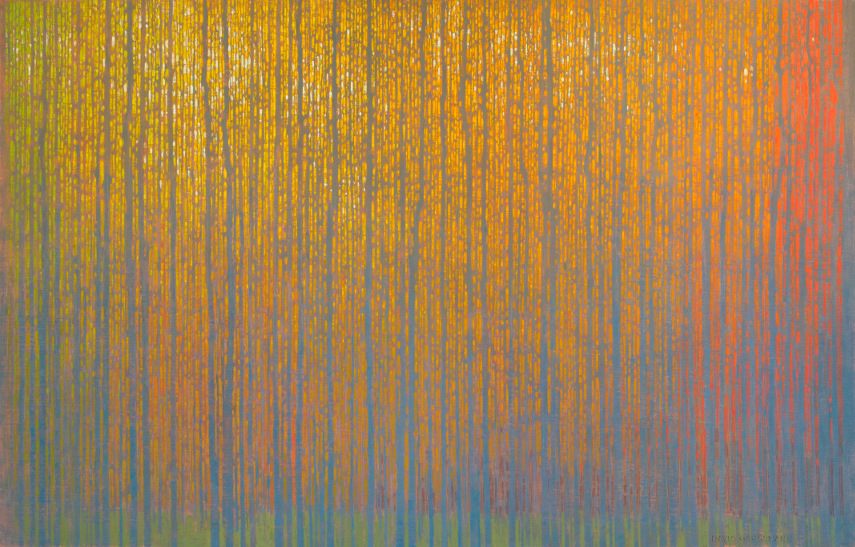 Large Works Group Show at Gallery 1261 in Denver
Large artworks and big ideas are at the forefront of the Gallery 1261's summer exhibition, which enables the viewers to immerse themselves into the massive pieces and explore all the details of the artistically shaped reality. The visitors will have the opportunity to view and purchase artworks created in a variety of styles and genres that highlight the skills and singularity of all participating artists. Large Works group show composed of works by 25 distinctive artists will be on view from July 22nd till August 20th, 2016 at Gallery 1261 in Denver. Other participating artists include Suchitra Bhosle, Gregory Block, Scott Burdick, Gordon Brown, Mark Daily, Stephen Early, Teresa Elliott, Rose Frantzen, Ron Hicks, Daniel Keys, Michael J. Lynch, Susan Lyon, Jim Morgan, Catherine Mulligan, John McCaw, David Shevlino, Andrzej Skorut, Robin Cole Smith, Mark Tennant, Joseph Todorovitch, Kevin Weckbach, Aaron Westerberg, Jordan Wolfson and Michael Workman.
Featured image : Vincent Xeus - The Rest of you are Just Visiting a Thousand Faces ; All images courtesy of Gallery 1261