As of Thursday, Paris is home to the largest mural in Europe. Signed by the Portuguese artist Pantonio on the edge of the building in the 13th arrondissement of Paris, Place Veneto. The colossal mural was inaugurated on June 19th at 17.30. The mural was commissioned by the owner of the building in partnership with the Itinerrance Gallery and the mayor of the 13th arrondissement of Paris. This is the fifteenth monumental fresco painted in the district. A gigantic whirlwind of fish in Pantonio's recognizable style now covers a wall 66 meters high and 15 meters wide. Started on May 19, it took the artist one month to paint this huge mural, often under harsh weather conditions.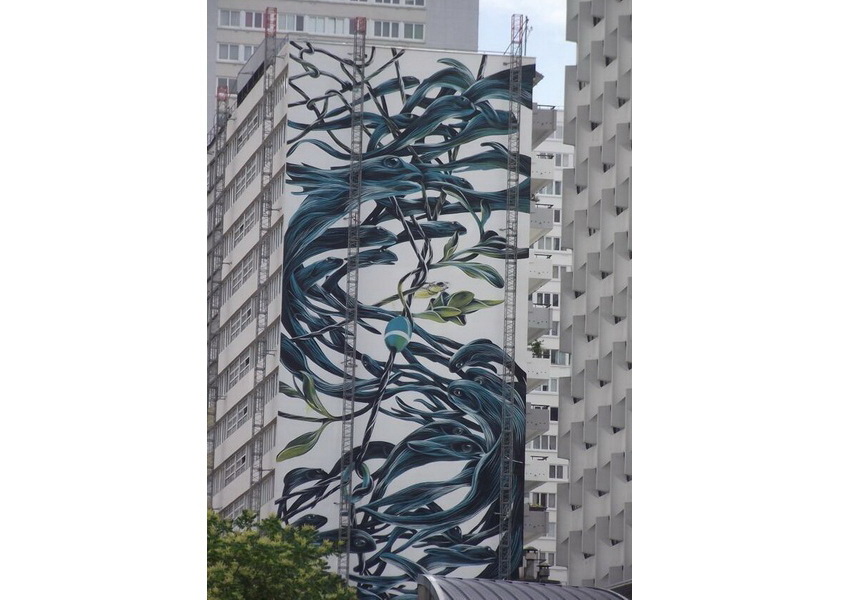 Running Rabbits
If you followed the ephemeral project of Parisian Tower 13 last fall, you surely remember his running rabbits on the 2nd floor of the building that no longer exists. This time Pantonio is back to his characteristic sea creatures, still in constant movement. Pantonio's style is deeply influenced by the Azores features where he comes from. It can be seen in his palette and subject matters he chooses. Dominant blue and black colors as well as expressive lightning and shading bring to mind the depths of surrounding ocean and wave motion.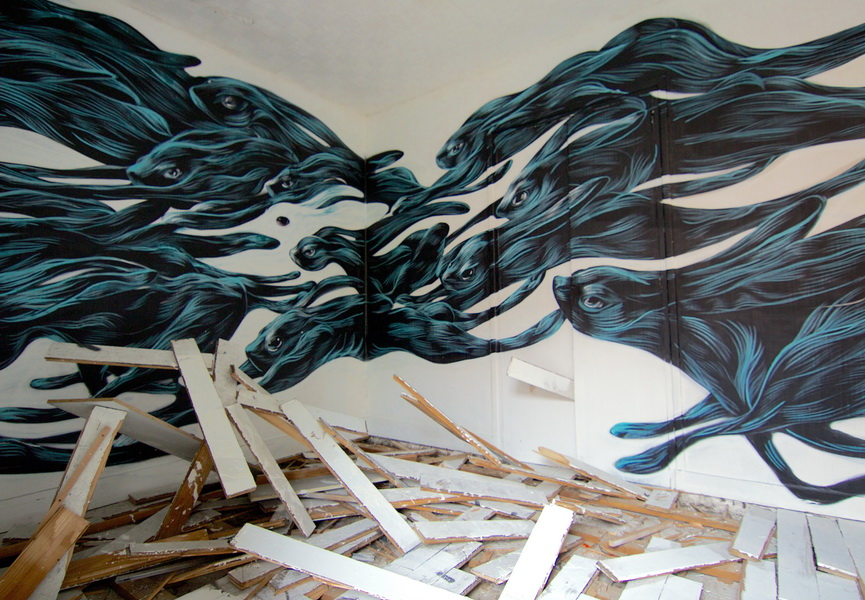 Documentation
The entire realization of Pantonio's new work in Paris was followed by Jerome Thomas who directed the Book-Documentary "Sky is the Limit, the painters of the extreme". The photos can be seen on the Facebook group SKY IS THE LIMIT.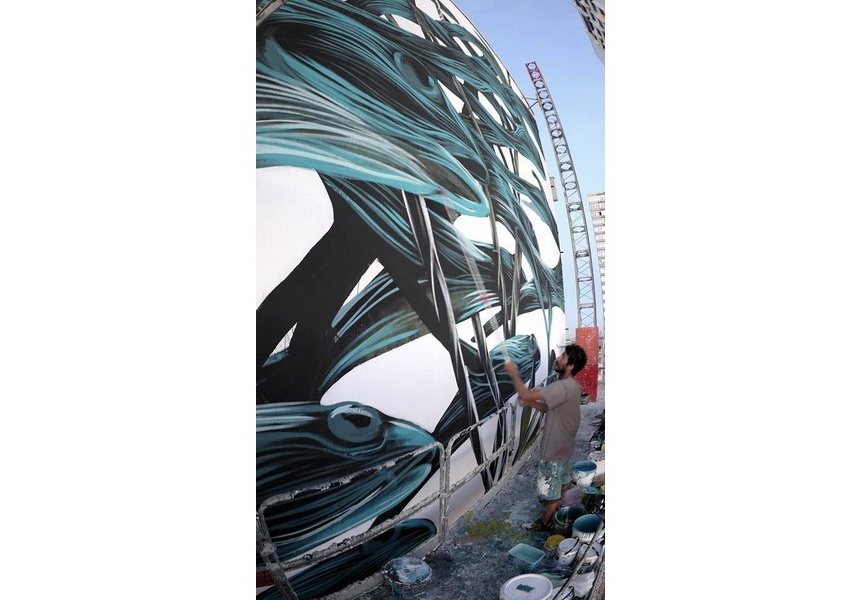 About Pantonio
Antonio Correia aka Pantonio is one of the most prolific and influential artists of the street art scene in Lisbon. After studying Fine Arts, Pantonio occurs for the first time in the street when arrived in Lisbon in the 90s. Since then, Pantonio is particularly interested in upgrading the urban environment through art. The urban area is for him a source of activism and often Pantonio's works echo social issues. He originally comes from the islands of Azores whose features marked both his color palette and subject matters.