In 1958, Larry Fink joined the second generation of The Beats - or rather, the late stage of The Beat Generation followers, on the road throughout America and Mexico. These people were a group of artists, writers and musicians who continued to live the cultural phenomena of Burroughs, Kerouac, Ginsberg: a new artistic style, illegal drugs, sexual freedom and rejection of materialism. In his book The Beats, a collection of previously unpublished photographs from this journey, Fink describes them as "in need to be documented". This new wave of artists understood the power of camera, so they used Fink's ability to capture the right emotion to promote their ideas. Fink's Marxist upbringing made him the wallflower of the group, so his job was merely to document.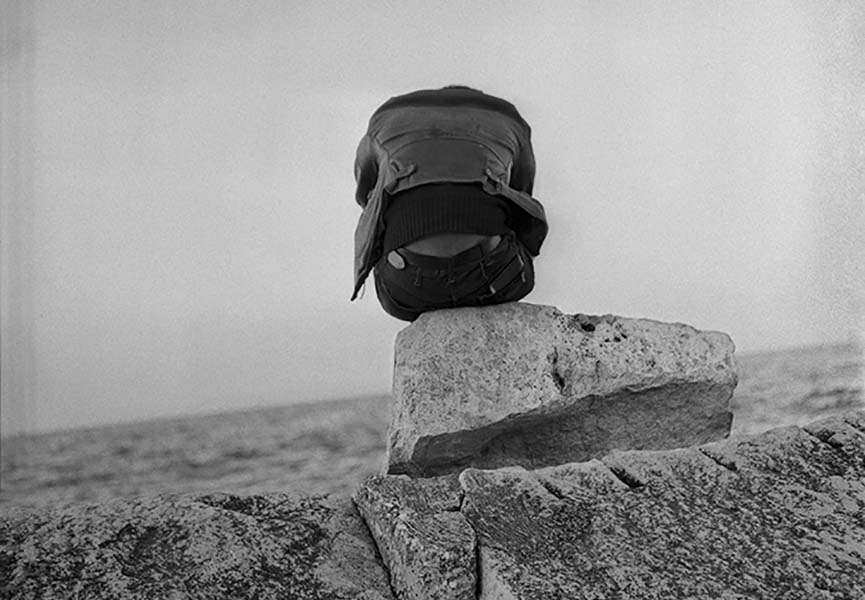 The generation with less beat
The photographs Fink took easily fit the tone of The Beats - they show the need to get rid of imposed standards, to get high in order to enter a new dimension of creativity, to drain the principles of philosophy in search of a higher spirituality. Living by the byword of the first generation, Allen Ginsberg's 1956 poem "Howl", these guys tried to survive and fight the fracture of the times they were living in. Even though he was just an observer, Fink's images depict a degree of intimacy, mainly clustering around writer Lawrence "Turk" Le Clair and the poets Amiri Baraka (LeRoi Jones) and Robert Cordier. His own revolt, however, did not match theirs, so the experience ended up as a visual diary made of glamorous, yet gritty photos. The bohemian lifestyle of these "delusional revolutionaries", whose anger was expressed through poetry, and rebellion through chary existence, tried to detach from the contemporary society, like their predecessors. Only, according to Fink, they were "more depressed" and less creative, with a sole urge to be constantly photographed, so that there would be a proof of their intellectual being.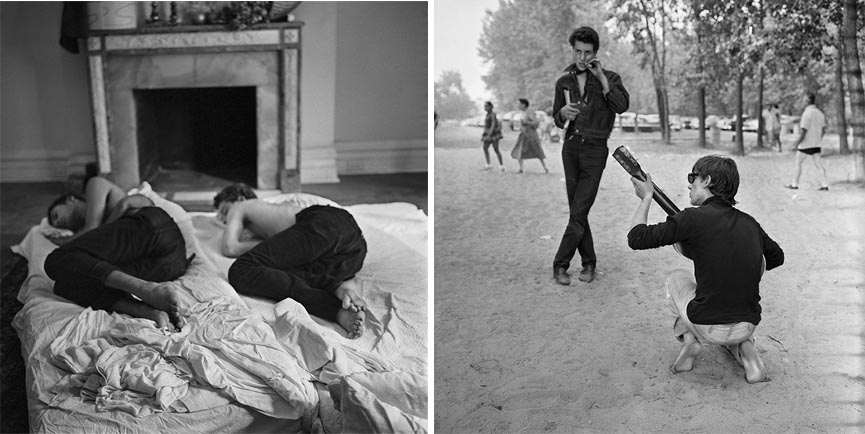 A rebel with a camera
Larry Fink started playing with camera at the age of 13. His parents encouraged him to use it in service of social change. When he was 18, he moved to New York, where he studied from Lisette Model, whose influence and his own mischievous nature helped form his artistic style. His images from the streets of The Big Apple were moody, strongly contrasted and contained raw emotion of the people his camera encountered. After the Beats endeavor, he continued traveling and taking photos, this time of musicians. In the portraits of jazz performers, you can almost hear the sound coming out, while looking at the human side behind their fame. Throughout his life of forty five years so far, he captured different layers of social life, fashion and Hollywood, boxing and politics, even home and family. His photos can be found in magazines such as Vanity Fair, GQ and The New York Times.
Larry Fink - The Beats opens on January 16th at Feroz Galerie in Bonn and closes on March 27th, 2015.
For all the best of street photography - and photography in general - sign up for My WideWalls!