Working as a freelance Magnum photographer for decades, Larry Towell has been capturing a range of problematic areas around the globe, including Palestine, El Salvador, Nicaragua, and Afghanistan. Shooting exclusively in black and white, his work is visual poetry of sorts, immortalizing emotions, people, stories and conflicts all around the world in a unique and candid way.
The work of this acclaimed photographer will be on view at Stephen Bulger Gallery in his ninth solo show with the gallery. Titled Vintage Prints, this survey will trace the photographer's impressive 40-year career with a selection of his earliest and previously unseen works.
[caption id="attachment_560841" align="aligncenter" width="855"]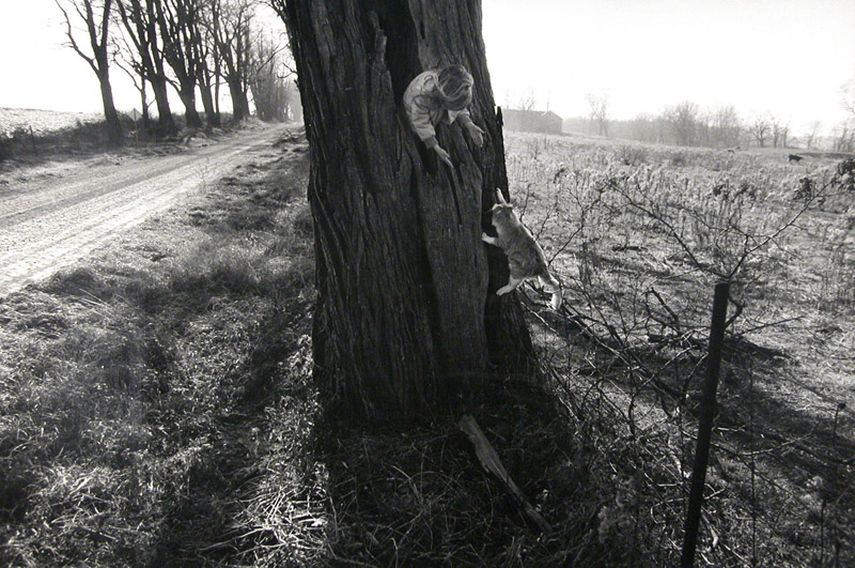 Larry Towell - Black Locust Tree, Lambton, Ontario, Canada, 1990. © Larry Towell /
Magnum Photos[/caption]
The Practice of Larry Towell
A visionary photojournalist ahead of his time, Larry Towell concentrates on intimacy everywhere he travels. Throughout his career, he has been photographing the day-to-day life of people living amidst extreme conditions, often depicting people who are unable to own land, either by economic or political forces. He once said:
If there's one theme that connects all my work, I think it's that of landlessness; how land makes people into who they are and what happens to them when they lose it and thus lose their identities.
Highlighting unusual circumstances but also the resilience of his subjects, he creates compelling works that speak for themselves. He describes black and white as "the poetic form of photography" and "investment of time and love."
[caption id="attachment_560839" align="aligncenter" width="820"]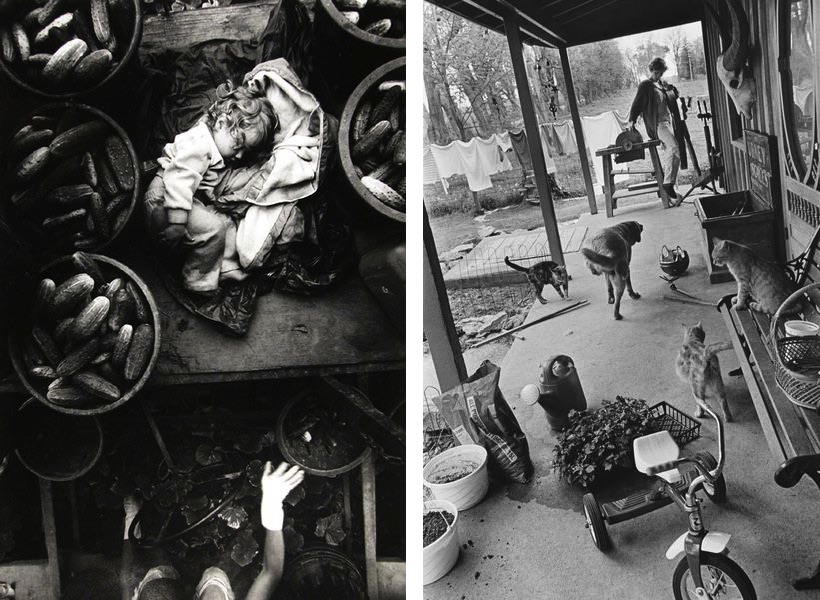 Left: Larry Towell - Kent County, Ontario, 1996 / Right: Larry Towell - Lambton County, Ontario, Canada, 1996. © Larry Towell /
Magnum Photos[/caption]
Works on View
The exhibition in Toronto will bring together vintage prints that haven't been exhibited before. The selection includes rare photographs from his student days at York University in Toronto, where some of the themes he continues to investigate were first explored.
Other highlights include rare gelatin silver photographs made during his early trip to India, published together with his poems in Burning Cadillacs from 1983; his extensive projects from Central America in the 1980s, works at once powerful and compassionate which reveal heartbreak as well as strength and dignity; Mexican Mennonite migrant families in Canada and Mexico in the 1990s, a unique and intimate portrait of an often misunderstood people; New York during 9/11, which documents the devastation and wreckage; Gaza and the West Bank from 1993 to 2004, telling a story of two worlds struggling to survive while endeavoring to somehow live together; and Afghanistan from 2008 to 2011, offering an in-depth look at a country at war, from a variety of perspectives.
[caption id="attachment_560842" align="aligncenter" width="855"]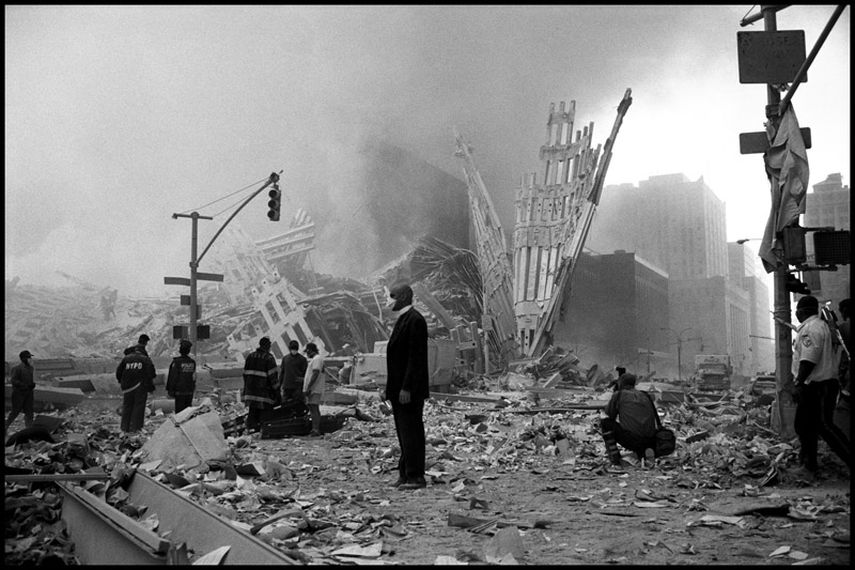 Larry Towell - World Trade Center New York City, September 11, 2001. © Larry Towell /
Magnum Photos[/caption]
Larry Towell Exhibition at Stephen Bulger Gallery
The majority of the photographs exhibited are the first examples of prints from each series. Although most of them are in pristine condition, some show evidence of their age and past use, emphasizing their artifactual nature.
Vintage Prints will be on view at Stephen Bulger Gallery in Toronto from November 9 until December 21, 2019. The opening reception will be organized on Saturday, November 16, from 2 p.m. to 5 p.m.
Featured images: Larry Towell - Dust Storm, Durango Colony, Durango, Mexico, 1994; Perquin, Morazan, El Salvador, 1991. © Larry Towell / Magnum Photos. Courtesy Stephen Bulger Gallery.