The news about Zaha Hadid's untimely death has shocked the world of architecture and art in March this year. The legacy of the so-called 'Queen of The Curve' and arguably one of the world's best female architects is immense. While Architecture Biennale in Venice paid tribute to her with a retrospective, one last Zaha Hadid art installation will be revealed this month in Zurich. Prior to her death, the acclaimed architect had designed another unearthly space for art that will house a major Kurt Schwitters retrospective at Galerie Gmurzynska in Zurich and it will also be reproduced at the gallery's booth at this year's edition of Art Basel.

The Last Zaha Hadid Art Installation
The Galerie Gmurzynska will present a retrospective Kurt Schwitters: Merz in a fully transformed gallery space designed by the late Zaha Hadid. The building is Hadid's architectural homage to the famous Hannover Merzbau, a room-sized, living sculptural construction that Kurt Schwitters created in 1933. According to the Gmurzynska director Mathia Rastorfer, Hadid was fully implicated in the project since Schwitters' work was her major influence and her adoration 'will become fully apparent when seeing our exhibition'.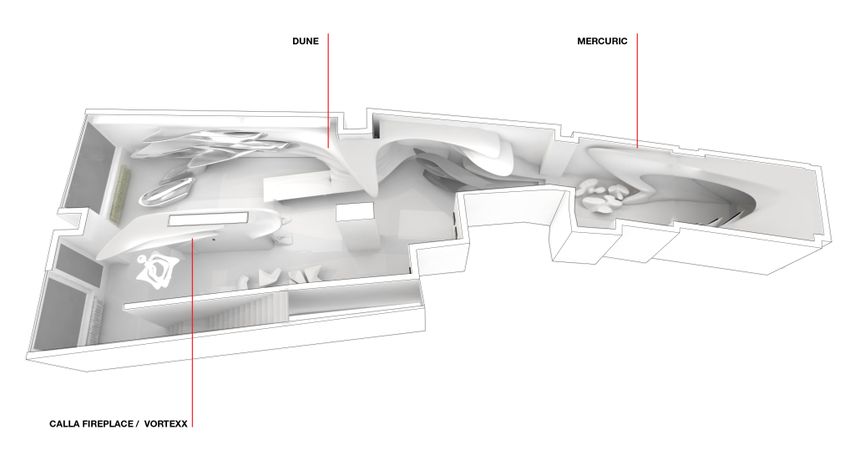 Prior Collaborations With Zaha Hadid
This project comes after a similar one entitled Zaha Hadid and Suprematism that was realized seven years ago when Zaha Hadid transformed Galerie Gmurzynska in Zurich into a Suprematist space in reference to Kasimir Malevich. Juxtaposing her work with early 20th-century Russian art pieces, this exhibition followed her continuing interest in the Russian avant-garde. This new collaborative project pays tribute to Kurt Schwitters as the second important artistic influence on Hadid's work.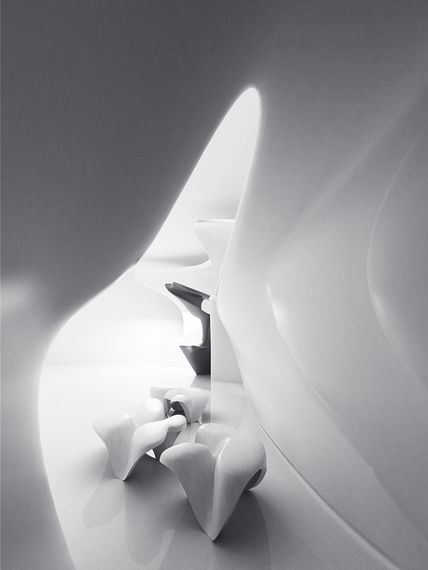 Kurt Schwitters Retrospective
The retrospective Kurt Schwitters: Merz builds on the gallery's five-decade long exhibition history with the artist and it will feature a selection of seventy works across all media and from each period of his work. Considering that Galerie Gmurzynska's complex is the same one that housed the famous Galerie Dada run by artists Tristan Tzara and Hugo Ball, the exhibition is extremely timely since Zurich is celebrating 100 years of DADA this year. The show will run from June 12th until September 30th, 2016.
Featured image: A rendering of Zaha Hadid's final art installation, via wwd.com