Artist László Moholy-Nagy is widely celebrated as one of the most prominent figures of the Bauhaus art movement. His pieces were exhibited all over the world throughout the years, but very few of these exhibitions focused on the experimental nature of his works. New László Moholy-Nagy exhibition aims to fill the gap and present a selection of works that convey the artist's multifaceted approach, his enthusiasm for industrial materials, and his groundbreaking experiments with movement and light. Moholy-Nagy: Future Present survey show presents a long overdue retrospective exhibition of more than 300 carefully selected works from the prominent artist's fifty years long career. The exhibition will be subsequently on view at Solomon R. Guggenheim Museum, Art Institute of Chicago and Los Angeles County Museum of Art, all three institutions that were involved in the organization of the show.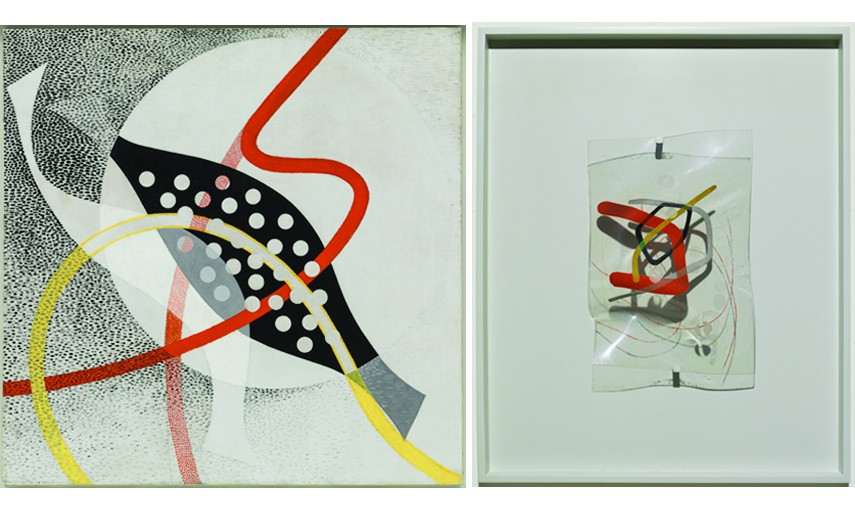 Over 300 works From Public and Private Collections
Moholy-Nagy: Future Present show presents the artist's multidisciplinary and multimedia oeuvre that influenced many major artists that followed. The show includes a wide variety of works, including his recognizable abstract paintings, his sculptures and pieces made from industrial materials, some of his finest photograms, as well as his experiments with lights and transparency. The exhibition applies a chronological approach and begins with an array of László Moholy-Nagy's critically acclaimed abstract works composed of geometrical objects that appear as if they are floating in thin air. Then the visitors encounter a series of László Moholy-Nagy's photograms. The innovative artist who was a pioneer in the technique and the inventor of the word "phonogram" used gelatin and photosensitive paper to create his captivating "cameraless photographs". A particularly striking and highly relevant Space Modulators series composed of unique Plexiglas artworks that reside between paintings and sculptures are also on display at Moholy-Nagy: Future Present survey show. Additionally, a series of 35 mm color slide photography will be projected as a slideshow during the exhibition at all three venues.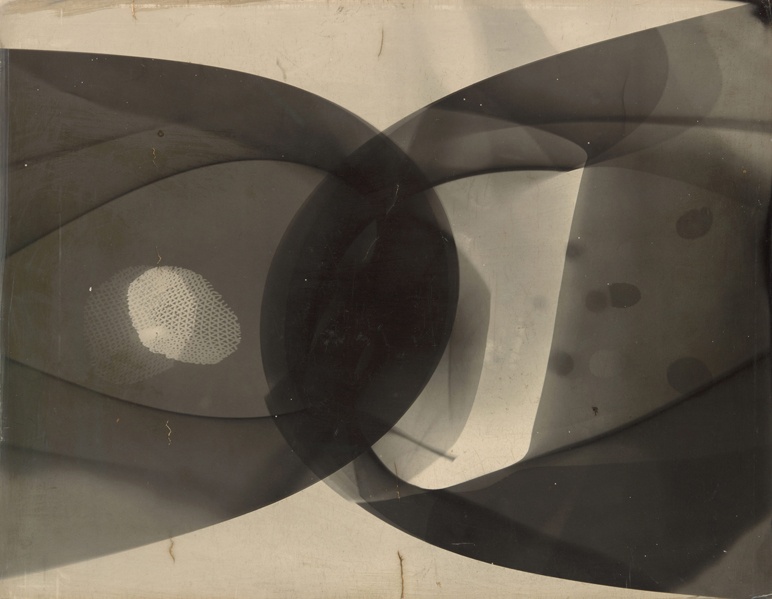 Room of the Present - the Central Artwork of Moholy-Nagy: Future Present Exhibition
One of the central artworks at the show are definitely the large-scale Room of the Present installation. As its name suggests, the artwork encompasses an entire room that was originally designed by the artist himself but wasn't constructed and brought from paper to reality until now. The artwork contains numerous elements including films, documents, photo reproductions and numerous replicas of theater, architecture and industrial designs that present the many ways in which we observe images. This eclectic art piece depicts the artist's preoccupation with images but also the power of technology which he believed was a vehicle for social transformation that could change the world.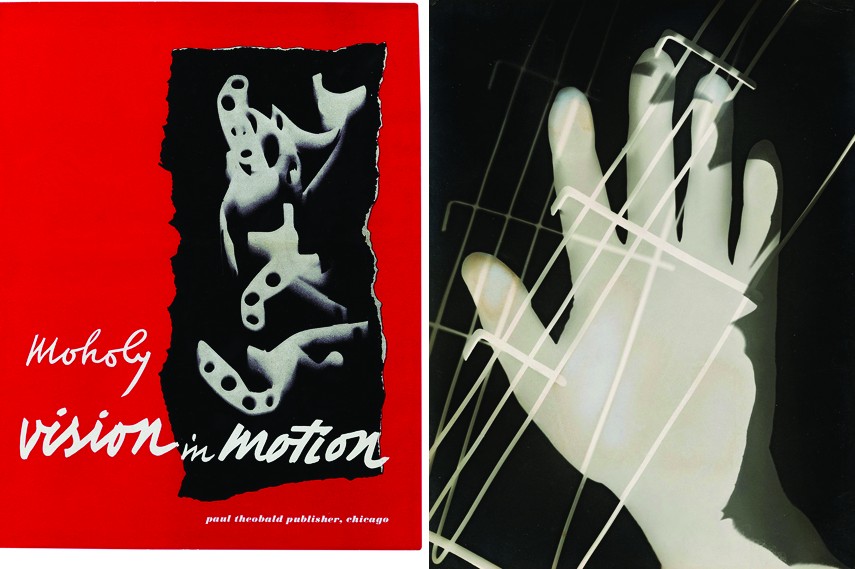 Accompanying Programs at Solomon R. Guggenheim Museum
Moholy-Nagy: Future Present survey show at Solomon R. Guggenheim Museum is accompanied by a series of educational and public programs, film projections and a performance. An academic panel about László Moholy-Nagy's experimental and multifaceted body of work will take place on June 22nd and educational workshop for middle-school students is scheduled for June 29th. The museum has prepared a particularly rich film program that will include several documentaries about László Moholy-Nagy and films inspired by his work but also a series of fascinating abstract cinema films and a selection of Bauhaus movies. The film program will start on June 3rd and will last until August 26th. Finally, on June 21st, the audience will have the opportunity to witness a unique performance, that will employ Hungarian 1970s music and intermedia works to convey that artist's fascination with sound and light. Moholy-Nagy: Future Present retrospective exhibition is on view from May 27th until September 7th, 2016, at Solomon R. Guggenheim Museum in New York, after which the show will move to Art Institute of Chicago and Los Angeles County Museum of Art.
Editor's Tip : Moholy-Nagy: Future Present
First major American survey of pioneering artist László Moholy-Nagy's oeuvre in nearly a half century will be accompanied by this comprehensive catalogue that provides new insights into his methods and his influence. The catalogue represents the most extensive English-language book on the artist in thirty years and it offers an integrated presentation of Moholy's production across a range of art forms including painting, sculpture, photography, graphic design, film, advertising, and theater. Over 300 works are illustrated in color, including the artist's early paintings and photograms, his whimsical photomontages—all of which are reproduced together here for the first time—and late works in Plexiglas. Moholy-Nagy: Future Present publication also contains numerous essays that examine the confluence of writing, arts administration, and art making in the artist's practice; his use of unconventional materials for his time; and his impact on redefining the role of the artist in society.
Featured images: László Moholy-Nagy - A II (Construction A II), 1924, Oil and graphite on canvas, 115.8 × 136.5 cm,Solomon R. Guggenheim Museum, New York, Solomon R. Guggenheim Founding Collection 43.900 ; Photo: Kristopher McKay © Solomon R. Guggenheim Foundation, New York ; László Moholy-Nagy - A 19, 1927, Oil and graphite on canvas, 80 × 95.5 cm, Hattula Moholy-Nagy, Ann Arbor, MI ; László Moholy-Nagy - Space Modulator, 1939–45, Oil and incised lines on Plexiglas, in original frame Plexiglas: 63.2 × 66.7 cm; frame: 88.6 × 93 cm, Solomon R. Guggenheim Museum, New York, Solomon R. Guggenheim Founding Collection 47.1064, Photo: Kristopher McKay © Solomon R. Guggenheim Foundation, New York ; Left : László Moholy-Nagy - CH BEATA I, 1939, Oil and graphite on canvas, 118.9 x 119.8 cm, Solomon R. Guggenheim Museum, New York, Solomon R. Guggenheim Founding Collection 48.1128, Photo: Kristopher McKay © Solomon R. Guggenheim Foundation, New York / Right : László Moholy-Nagy - B‑10 Space Modulator, 1942, Oil and incised lines on Plexiglas in original frame Plexiglas: 42.9 × 29.2 cm; frame: 82.9 × 67.6 cm 42.9 x 29.2 x 6 cm Solomon R. Guggenheim Museum, New York, Solomon R. Guggenheim Founding Collection 47.1063; László Moholy-Nagy - Photogram, 1941, Gelatin silver photogram, 28 x 36 cm, The Art Institute of Chicago, gift of Sally Petrilli, 1985 ; Left : László Moholy-Nagy - Cover and design for Vision in Motion (Paul Theobald, 1947),Bound volume, 28.6 × 22.9 cm.The Hilla von Rebay Foundation Archive ; Photo: Kristopher McKay © Solomon R. Guggenheim Foundation, New York / Right : László Moholy-Nagy - Photogram, 1926, Gelatin silver photogram , 23.8 x 17.8 cm Los Angeles County Museum of Art, Ralph M. Parsons Fund, photo courtesy Museum Associates/LACMA ; All images are © 2016 Hattula Moholy-Nagy/VG Bild-Kunst, Bonn/Artists Rights Society (ARS), New York