Brazilian street culture is coming to London. Five street artists from Brazil are taking over the Red Gallery in London's Old Street area for the 5-day long LATA Street Culture Festival, which is about to begin. Celebrating urban culture through visual art, music, and film, artists will represent the street culture at its best. The second edition of this festival will feature live street art painting, graffiti drawing, creative workshops, exhibitions, music concerts, film screenings, and, of course, some late-night DJ parties. Binho Ribeiro, Tinho, Ananda Nahu, Milo Tchais, and SHN are the artists who will show their work while showcasing the vibrant and colorful Brazilian street style.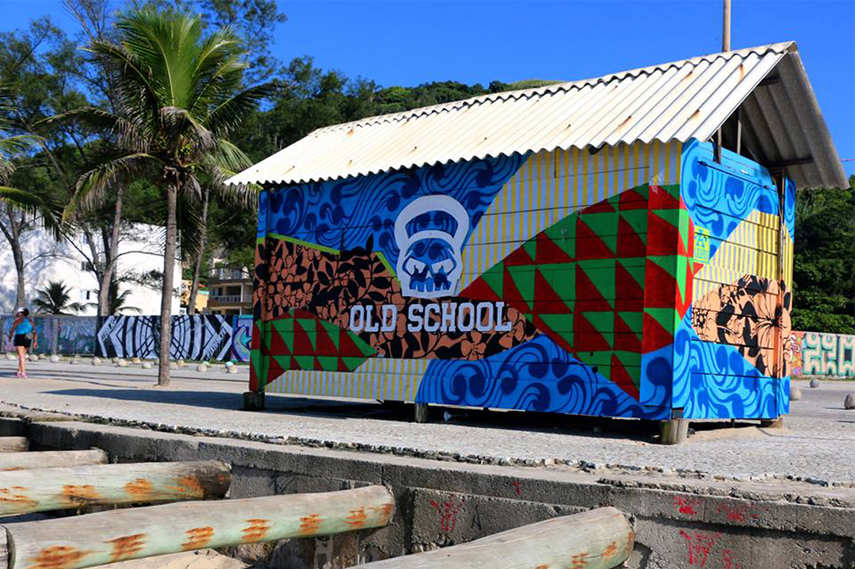 The International Graffiti Ambassadors
Pioneers in the Brazilian street art - Binho Ribeiro and Tinho have been active in the urban scene since the 1980s. Binho's work has a huge impact on the younger generations of artists, not only in Latin America, but around the world as well. After publishing his book Binho – The International Graffiti Ambassador in late 2015, he became even more influential. Binho is a renown street artist who has traveled the globe painting and exhibiting, from Argentina to South Africa, from China to the United States, where he took part in the Graffiti Fine Art program. On the other hand, there is Walter Tada Nomura, a.k.a. Tinho, who is also an avid traveler living between Brazil and Europe. As one of the leading figures in the Latin American graffiti art, Tinho is also involved with some of the most significant street culture movements in Brazil, such as Skate, Pichação, Punk, and Hip-Hop. His work has been exhibited within numerous group and solo shows, and by the special invitation from the Brazilian Ministry of Foreign Affairs, he had exhibited in London and Moscow, too.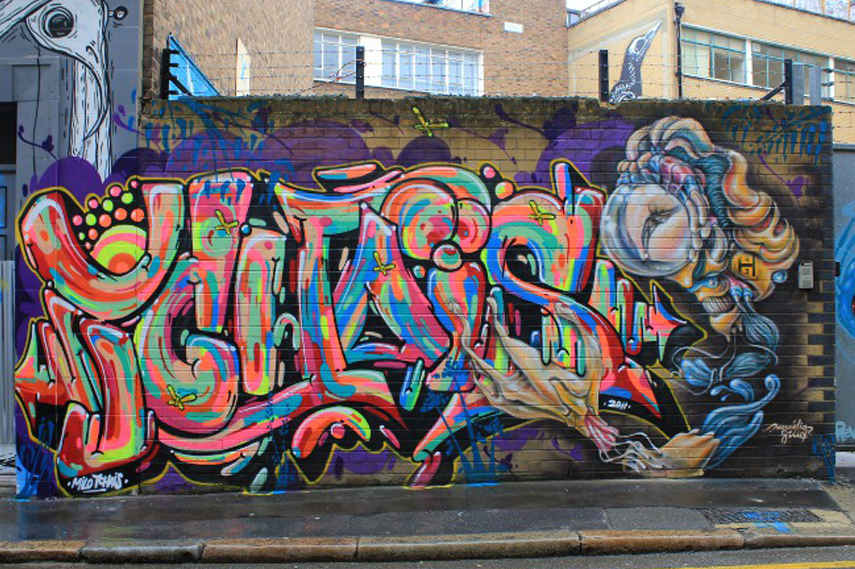 Street Culture of Bright Colors and Hypnotic Forms
The LATA Street Culture Festival will present the work of young and emerging artists as well. One of them is Amanda Nahu, whose artistic career began in 2005. Some of her favorite topics are African woman portraits, children, and music symbols, for which she uses bright colors, dynamic forms, and energizing compositions. There are many collectors of her work around the world. Similar to her, Milo Thachis also uses an explosion of vibrant colors and hypnotic forms in his work. A street culture that he promotes is inspired by spirituality, music and an environment. His artworks have been shown at venues like the Elephant Parade at Sotheby's and the MuTate Britain. After living in London for many years, Milo returned to Brazil, where he continues to create extraordinary street art. And last, but not least – SHN. It is not one artist, but a collective of fellow creatives who make their art multidisciplinary, mixing music, architecture, performance, and street art. The collective consists of renown Brazilian artists Andrew Ortega, Daniel Cucatti, Eduardo Saretta, Haroldo Paranhos, Marcelo Fazola, and Rogério Fernandes (CDR).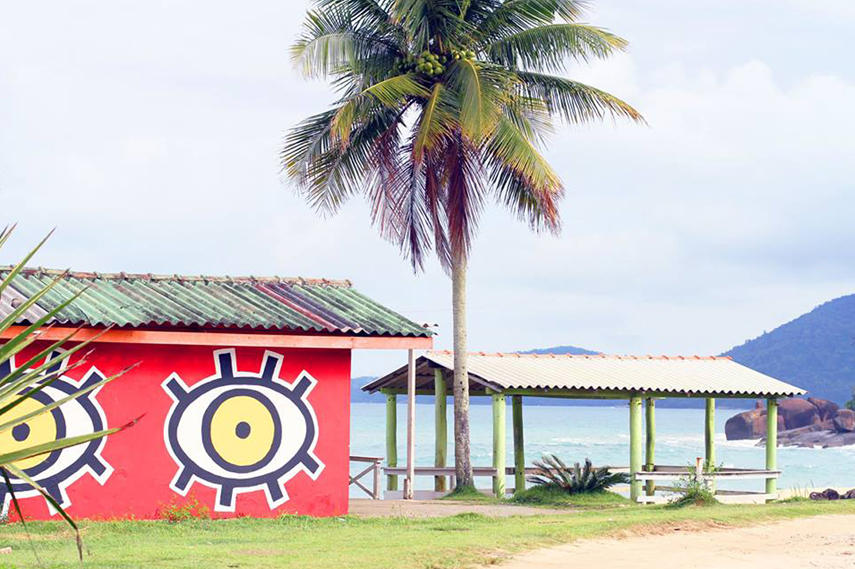 LATA Street Culture Festival at Red Gallery
All of them will present their work during the upcoming LATA Street Culture Festival in London. They will paint the walls of the Red Gallery during the festival, which will run from June 29 until July 2, 2016. The exhibition presenting the street culture of Brazil will last throughout the LATA days, and there will be a film screening and urban music performance aside. Additionally, creative workshops will be organized in partnership with Alternative London. The whole festival is produced by Braziliarty, and it is organized in partnership with Pigment, B•Mundo Label, Kamio at Red Gallery, as well as its media partners Brasil Observer and Instagrafite.
Featured image: Binho Ribeiro 3 - Image courtesy of Red Gallery