Some call him a genius, others say he is one of the most overrated artists in history. Either way, no one can deny that Jeff Koons is a true legend in the art world today. In an interview recently given to former SNL star Seth Meyers, now a host of the late night show on NBC, Koons discusses his Whitney retrospective that featured almost 150 of Koons' work dating from 1978 to the present, his relationship with Michael Jackson and the way his work changed since gaining this huge popularity.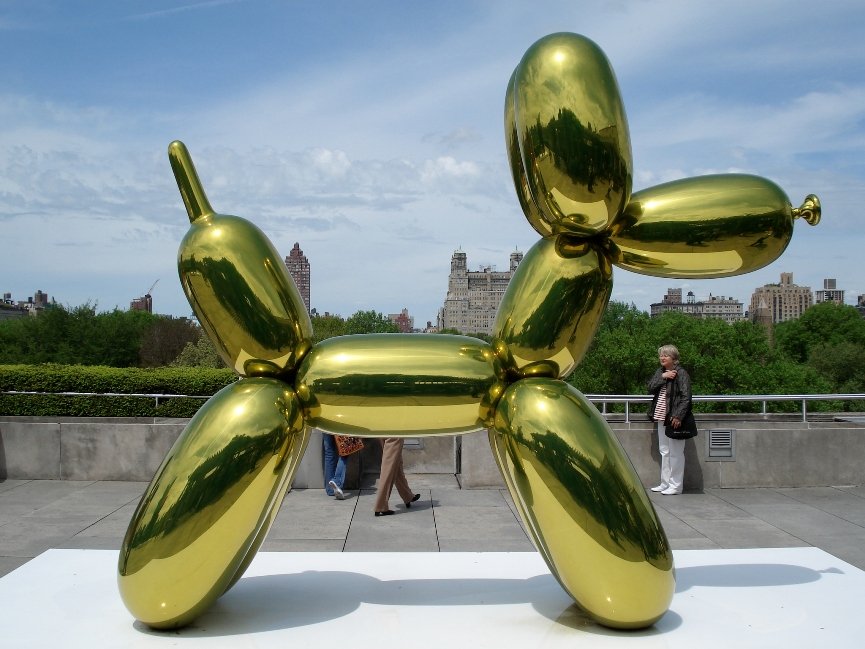 Koons' empire
Today, being one of the biggest names in art whose works in the market reach staggering figures, Koons has built his own little empire. With more than 120 employees, Koons manages to get all his work done. 'I'm physically involved, but because I'm working on a lot of different projects, I'm able to make paintings, work on sculptures, I'm working with people, articulating people the same way you articulate a fingertip – your mind tells your finger what you want to happen, and I'm having my vision exercised in a similar manner. So it is a physical activity', Koons admits.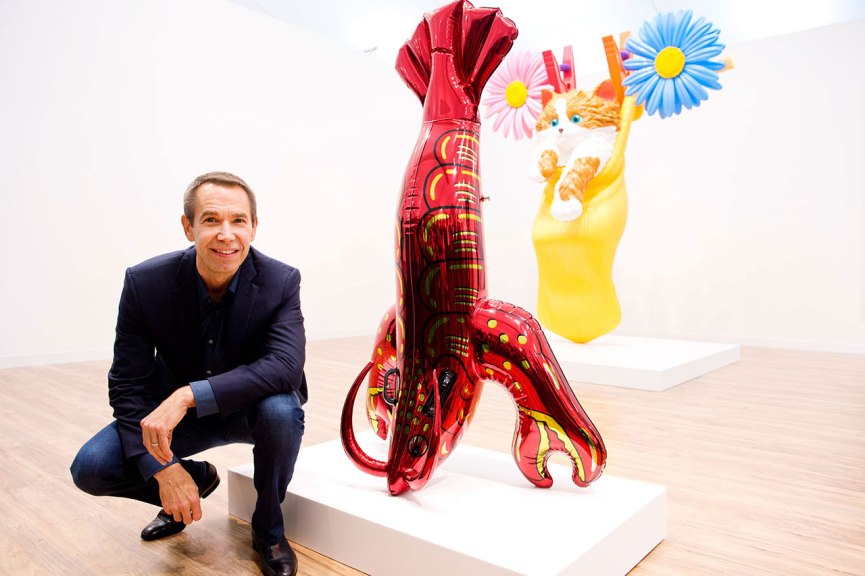 Accessibility Is the Key
Meyers' remark that the value of Koons' artwork comes from its accessibility, completely matches Koons' attitude towards art and life in general. 'I've always wanted to enjoy the world and philosophically try to communicate that everything is here – all the information we're seeking in life is right beside us, everywhere around us, and these are images and objects we confront on a daily basis. The whole idea is the moment where you enjoy this kind of a pop element, the excitement you get about the object… It's also about sensation', says Koons.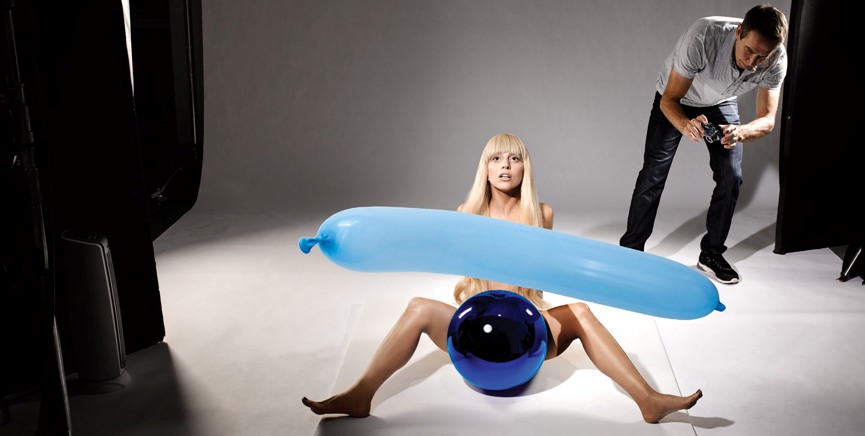 Working with Michael and Bubbles
In 1998, Koons made one of his most recognizable pieces – a life-sized porcelain sculpture of musician Michael Jackson and his domesticated chimpanzee Bubbles. Although Koons had Jackson's approval and support to do the sculpture (he even sent Koons his personal photos to help the artist), the two never actually met. 'I was supposed to meet Michael three times and every time I got stood up. One time I made a trip back from Europe to NY to meet Michael but he was sick. Later he called me, apologized and asked if I would come to LA and meet him at the recording studio. I went there, and since I was supposed to meet him at 7 p.m., I knocked on the door, and nobody came. About 20 minutes later, a gentleman opened the door and said that Michael hasn't been around for at least six months. So I never met Michael and, but I wish that I tried once more. However, I heard from people that have worked with him, maybe a stylist or somebody, that Michael was very fond of the sculpture', Koons explained.
However, he may have not met Michael Jackson, but he did meet a very important part of him – Bubbles – and he liked him very much. 'I met Bubbles, yes. I did a photo session with him. He was great to work with', Koons ended.