A genre that is experiencing an unprecedented revival in recent years, representational painting has been reinterpreted and redefined as a concept by a handful of contemporary artists. Taking this traditional genre to new heights, contemporary artists today explore modern and salient issues such as race, gender, privacy, social media, and love.
The upcoming exhibition titled Lately at Hashimoto Contemporary will explore contemporary representational painting and drawing through works of several contemporary artists. It will present a diverse selection of works, ranging from fluid, abstract mark-making to tightly rendered scenes. It brings together works by Brett Amory, Jeffrey Cheung, Rune Christensen, David Heo, Jessica Hess, Celia Jacobs, Martine Johanna, Jeremie Marie, Joel Daniel Phillips, Nadia Waheed, John Wentz, Woodrow White and Chelsea Wong, each bringing a fresh point of view and definition to realism in the depiction of their subjects.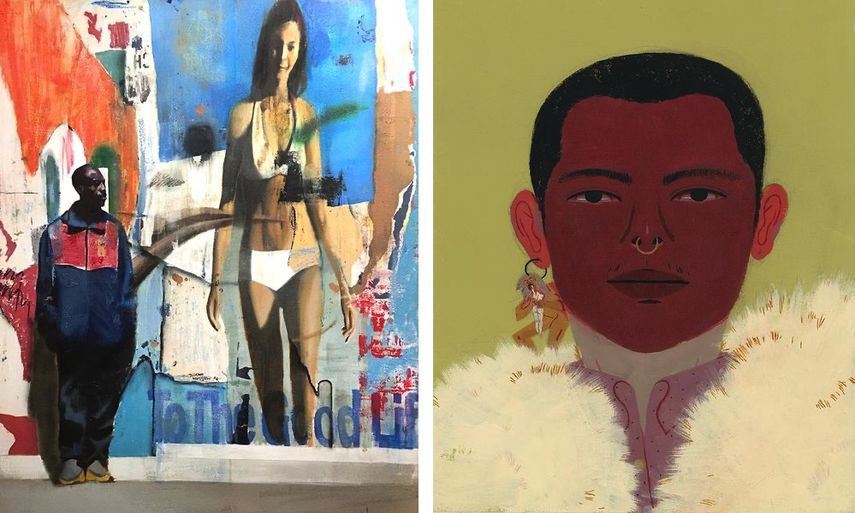 Amory, Cheung, Christensen, Heo, Hess and Jacobs
An American artist, Brett Amory is best known for his ongoing series Waiting which depicts anonymous commuters he encountered in urban settings. While Jeffrey Cheung will present relaxed and care-free figures in his oil pastel canvases, Jessica Hess brings us the censorial pixilation of architectural landscapes.
The Danish contemporary artist Rune Christensen is well known for his graffiti and paintings, as well as his working philosophy of creating art within art, while a Chicago-based artist David Heo reflects on the irregular rhythm of pleasure and leisure, fleeting moments and mundane relationships, while simultaneously addressing the complexity of Asian-American identity. A Portland-born and Los Angeles-based illustrator, Celia Jacobs is known for depicting her subjects with California technicolor and West Coast sensitivity.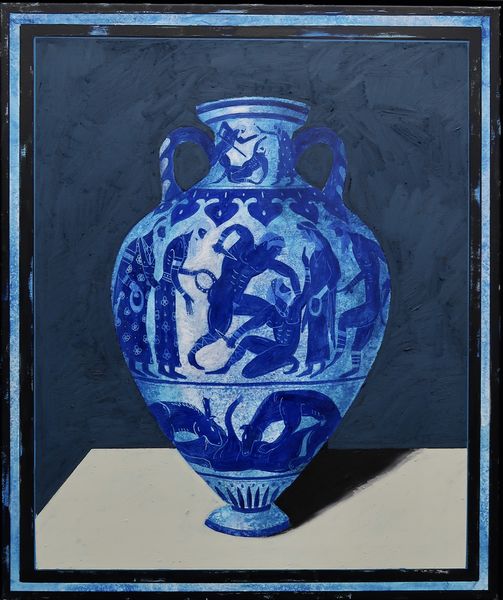 Johanna, Marie, Phillips, Waheed, Wentz, White and Wong
While Joel Daniel Phillips works retell nuclear testing during WWII via historical photographs, Chelsea Wong's watercolors feature the flattened and stylized party scenes. While Martine Johanna will present works featuring tenuous and surreal figures, Nadia Waheed will present paintings that can be described as sensitive and allegorical.
While recent works by Jeremie Marie have been concerned with violence against the LGBT+ community, John Wentz explores how the archetype of the hero – and specifically the superhero – influences the human experience. Lastly, Woodrow White uses humor to confront our monsters, while Chelsea Wong draws inspiration from the urban landscape, capturing world culture and contemporary life.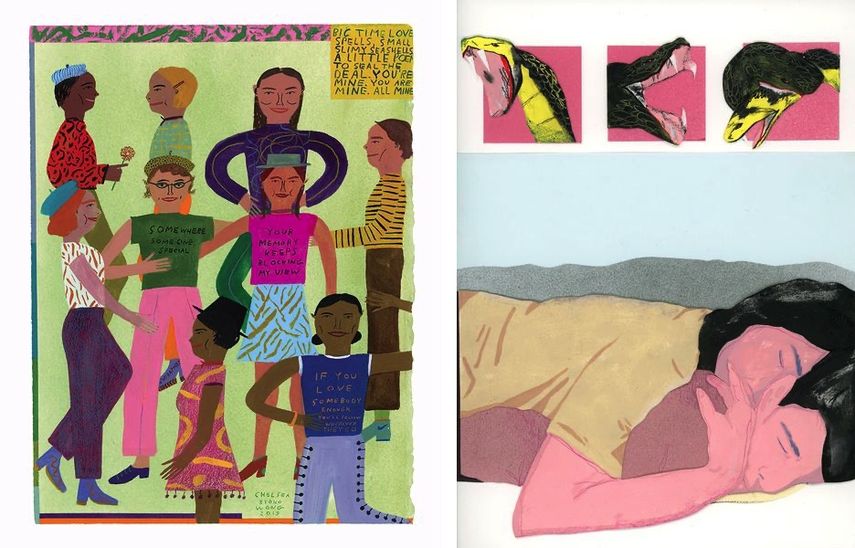 The Group Show at Hashimoto Contemporary
The audience will have an opportunity to see unique approaches to illustrating different versions of reality, from long-time gallery artists developing new bodies of work to fresh faces making their Hashimoto Contemporary debut.
The exhibition Lately will be on view at Hashimoto Contemporary in San Francisco from January 11th until February 1st, 2020. The opening reception will be held on January 11th, from 6 to 9 p.m. Many of the artists will be in attendance.
Featured image: Nadia Waheed - Musalsal, 2019. All images courtesy of Hashimoto Contemporary.