In the begging of 2015, we wrote an article that was entitled The Emergence of Latin American Art. To be completely honest, one could pose a very serious question: How is it possible that we speak about the emergence of Latin American art in 2015, after many decades that saw great contemporary artists created bodies of work that were (and still are) an inevitable part of every important contemporary art history books. Yes, it's true; Latin American art has been marginalized in global art scene for years – there are several reasons for that, the most important being political ones. In addition, the dominant art movements emerged mostly in Europe and the United States, which logically leads to the conclusion that not only Latin America but Asia and Africa as well were not in focus, for decades. The art market reflects these trends, and only until recently, we can see a quite remarkable presence of Latin American artists at art fairs, auctions, etc.
Diego Rivera is one of the most famous Mexican artists ever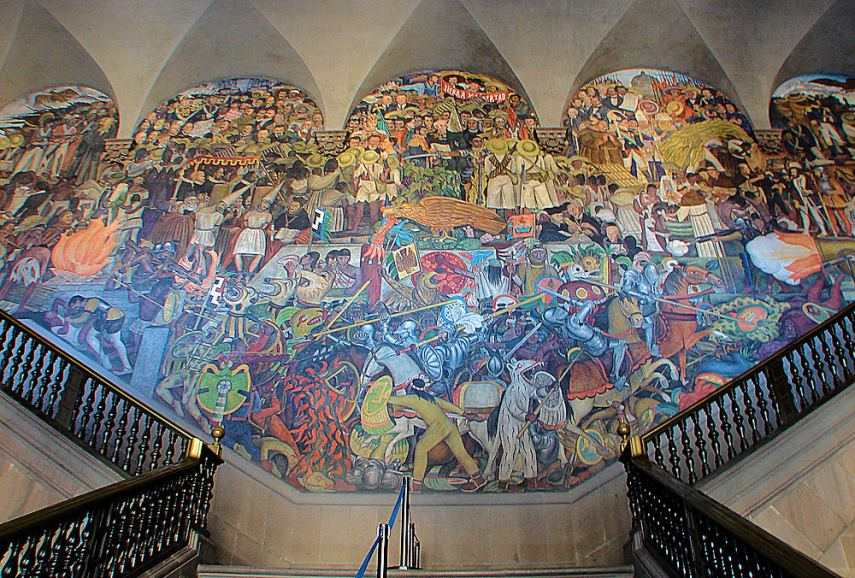 Distancing from Europe – The Emergence of Unique Latin American Art
In order to understand the context of the Latin American art, we have to underline several important facts. Firstly, it's crucial to make a distinction between South America and Latin America, and consequently, between South American art and Latin American art. While South America (and South American art) refers to the continent (countries bellow the Panama Canal, such as Brazil, Colombia, Argentina, and so on), Latin America includes Central America as well and those Caribbean nations where Spanish is the official language (countries such as Mexico, Cuba, Dominican Republic, El Salvador, Guatemala, and so on). However, many southern US states (California, Florida) also have large Hispano-American communities, where Spanish is dominant language, where there is a strong influence of Latin American culture, so sometimes even artists from these US communities are labeled as Latin American artists. These geographical remarks are important in order to understand the crucial point from which we can speak about the Latin American art. When Latin American artists and masters began to distance themselves from Eurocentrism, and to develop more distinct styles and forms within the dominant art movements, a new space was open, in which Latin American art became more visible in the global art scene.
Os Gemeos have created all over the world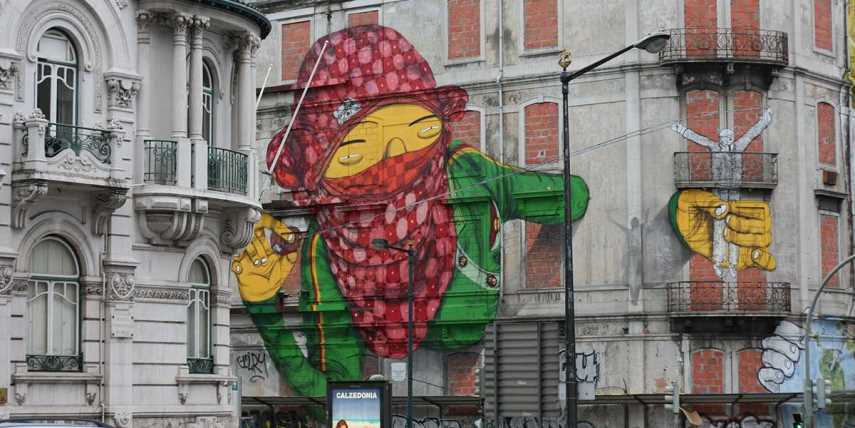 Latin American Surrealism
Latin American art has always been influenced by the European art movements. One of them is Surrealism. Surrealism, an artistic movement originating in post-WWI Europe, strongly impacted the art of Latin America, where the mestizo culture, as well as the legacy of European conquer over indigenous peoples, embodies contradiction, which is a central value of Surrealism. Probably the most renowned artist who embraced surrealism as a style was Frida Kahlo, who painted self-portraits and depictions of traditional Mexican culture in a style combining Realism, Symbolism and Surrealism (Kahlo's work commands the highest selling price of all Latin American paintings and the second-highest for any female artist). Mexican artist Alberto Gironella, Chilean artists Roberto Matta, Mario Carreño Morales, and Nemesio Antúnez, Cuban artist Wifredo Lam, and Argentinean artist Roberto Aizenberg have also been classified as important names of Latin American surrealism.
Oscar Murillo is one of the most popular contemporary artists from Latin America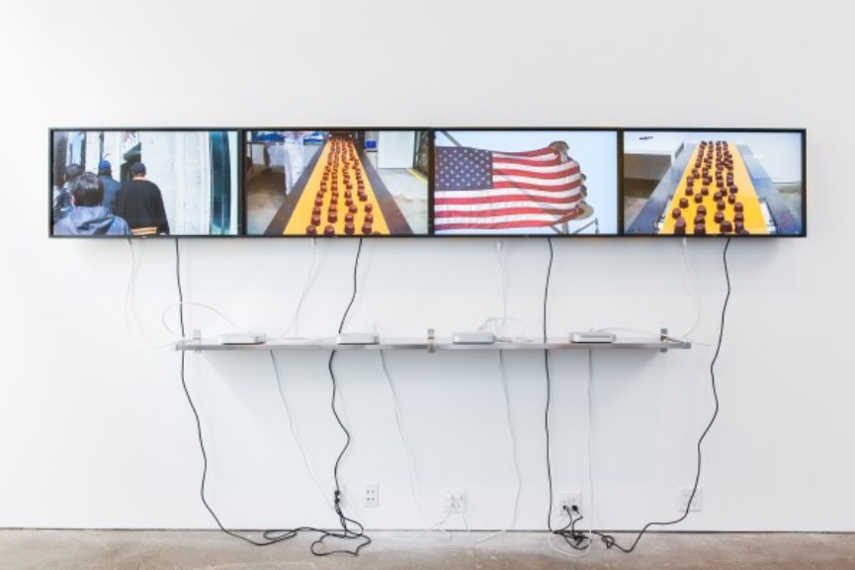 Going its Own Way - Mexican Muralism and Rupture Generation
We could say that Muralism is one of the most significant art movements in Latin America. This is particularly important in case of Mexico, where a specific movement known as Mexican Muralism inspired dozens of great artists. The most notable representatives of Mexican muralism are Diego Rivera, David Alfaro Siqueiros, and Rufino Tamayo. This movement that emerged in the late 1920s was so popular, that it had a huge impact in the United States, and other countries as well. However, it was not only Muralism and Mexican Muralism that marked the Latin American art in the 20th Century. In the early 1960s, an art movement appeared in Mexico, in which younger artists (belonging to the so-called Rupture Generation) broke away from the established national style of Muralism. The main features of this movement were expressionistic and figurative styles.
Sao Paolo Biennial is one the most important art events in Brazil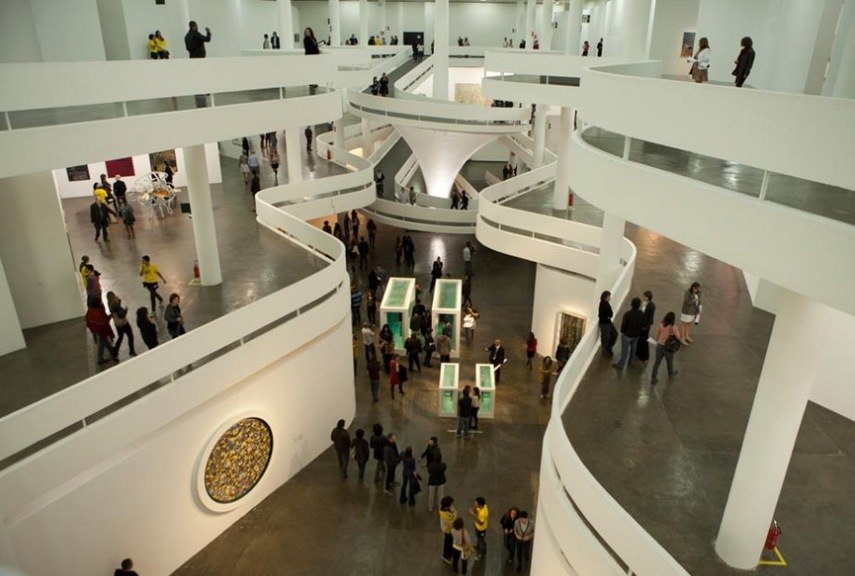 Contemporary Latin American Art
Latin American countries experienced decades of political and social turmoil. But, in the last 15-20 years, it seems that political situation has stabilized. This social and political turmoil is probably best reflected in urban and street art – in the last two decades, cities like Sao Paolo, Mexico City and Buenos Aires became one of the major centers of global street art movement (be sure to check out our list of 10 South American Urban Artists). On the other hand, with the liberalization of the art market, many Latin American contemporary artists became more presented in the global contemporary art scene, particularly in the United States. For example, as relations between the US and Cuba improved in the last couple of years, many Cuban artists are now regularly exhibiting throughout North America. But, it's not only about exhibitions (the number of exhibitions of Latin American artists in American museums and galleries is getting higher year by year). The artists' presence at art fairs and auctions is higher than ever. The works by artists, such as Oscar Murillo, Christian Rosa, Francisco Toledo, Fernando Botero, Os Gemeos, and many more, are regularly being offered for sale at the biggest auction houses in the world.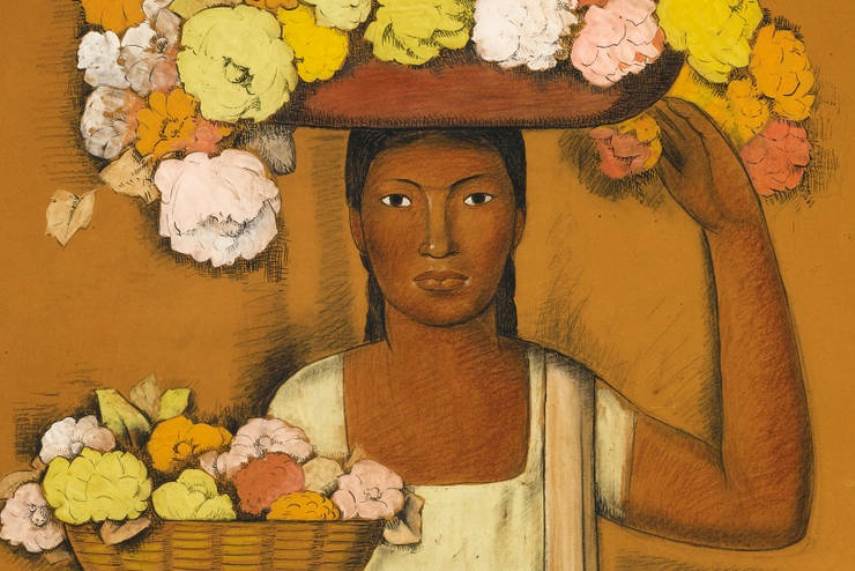 Are Spanish and Portuguese the Languages you Should Know if you Are Interested in Art Market?
As works by Latin American artists are more present than ever on the art market, we've seen some remarkable sales of their works in the recent period. For example, in June 2014, Latin American Art Auction sales in New York (Christie's, Sotheby's and Phillip's) totaled a figure of $34,237,600. In May 2015, we saw a great auction sales during Latin American Art Modern and Contemporary Auction at Sotheby's New York, that gathered around $13 Million. We could name more auctions, of course, but the fact is that Latin American artists and their works are being presented at every major auction sales and at almost every big art fairs (particularly at Miami's fairs). So, if you are a collector, or you are planning to be one, you might consider learning Spanish or Portuguese – it seems that the Latin American art is breaking a number of records. Finally, be sure to regularly check our Auction section, where you can learn how Latin American artists are trending on the art market.
Featured Image: Yoan Capote – Open Mind. All Images used for illustrative purposes.