Man has gazed into the stars since the dawn of time. And, although the previous sentence can't be more of a cliché, this is one of the most significant characteristics of our species. The possibility of contemplating the universe and a beauty which is always out of grasp represent the two aspects of our fascination with the nature of infinity. There is one other horizon which incorporates the mentioned aspects, and it is situated on a wall, a canvas, glass, wood, paper…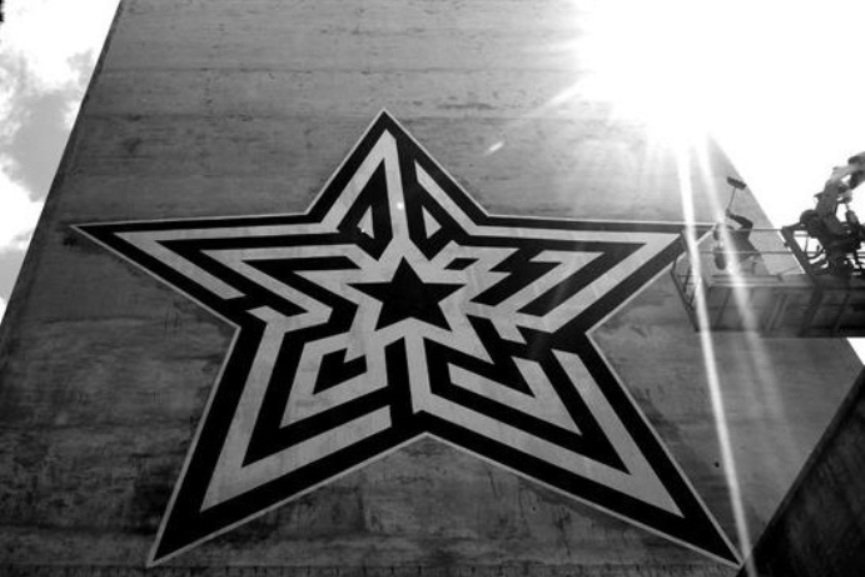 Wunderkammern Gallery
Founded 16 years ago, Wunderkammern entered the stage of the art world as a patronage program for the development of contemporary art projects. In 2008, the project transpired into an art gallery with a new home base in Rome. Ever since, Wunderkammern is focused on promoting excellence in art and devoted to innovative research of contemporary art, be it exhibition events or various forms of urban interventions. It is in this dualism of inside/outside, where the activity of Wunderkammern becomes an adventure influenced by Relational Art and Public Art. The latest annual project of Wunderkammern is titled Limitless (read more in our article Limitless in Rome).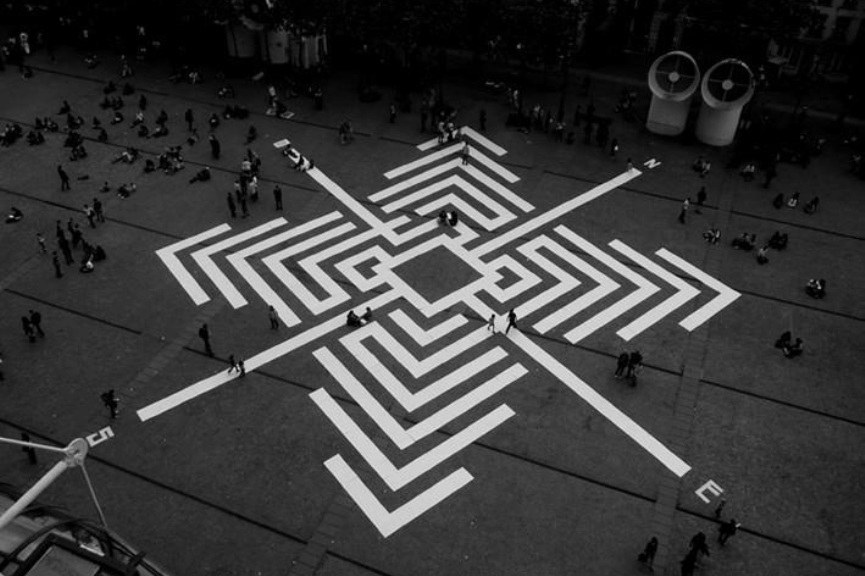 L'Atlas – Limitless Possibilities of Letters
L'Atlas is one of the most renowned French street artists (read more about the French street art scene in our feature History of Street Art in France). Just like many of his peers, the artist begun his career with strong devotion to graffiti. He became known for a distinctive aesthetics in his urban works. Creating a visual language the artist's practice is rooted in lettering, which could be considered a form of a minimalist expression (read more in Minimalist Tendencies in Street Art). In the upcoming Transversal show, the artist continues his investigations with reworked calligraphies – creating a visual experience where the writing is barely visible or transforms in almost abstract expression…
Transversal
The abstractions are, in fact, composed out of formulas and numbers, thus conveying the necessity of the human nature to apply that which is visible to that which is infinite. For Transversal, the artist will create a series of works on glass and wood. In addition, pieces in acrylic, aerosol and lacquer, on canvas and wood, as well as prints will be presented as part of the exhibition. L'Atlas will also create an outdoor installation in Rome. The exhibition is part of Wunderkammern's project Limitless, which was inaugurated with artist Sam3. Exploring the concept of limitations within the manifest nature of the artistic process, L'Atlas represents a perfect paradigm for the Limitless series. Transversal exhibition will be on show from November 22nd to December 22nd 2014 and it will be the first solo show by L'Atlas in Italy.
In order to be reminded of significant exhibitions and art projects, manage your interests by creating a profile via My Widewalls!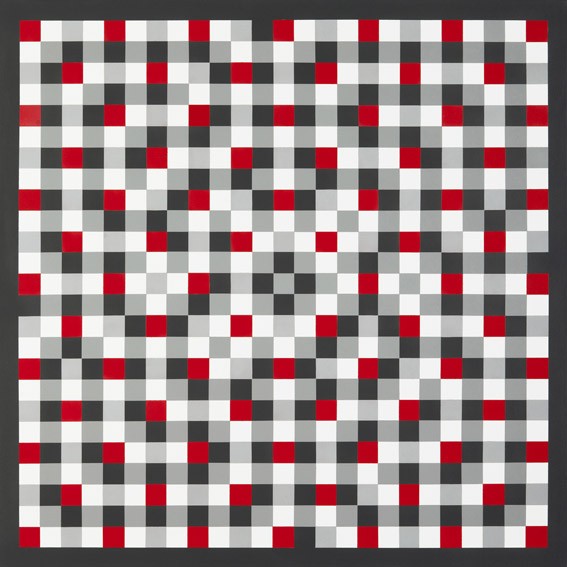 All images courtesy: latlas.org (Featured image: View of L'Atlas's Studio, 2011 © L'Atlas)