Along with the global pandemic and the lockdown measures imposed in numerous countries across the world during the past months, we as human beings are confronted the question of solitude like never before. The physical distancing made us aware of the threat conditioned by contemporary living, making it obvious that we have to rethink the ways we connect and support each other, because the only way to survive these difficult times is by coming together.
These and other similar questions are being explored by various artists, one of them being Laura Berger, a Chicago-based painter acknowledged for her unique depictions of female bodies. Under the title Night Fruit, her latest works focused on solitude and the sense of self will be presented within the artist's second solo exhibition at Hashimoto Contemporary, in her New York debut.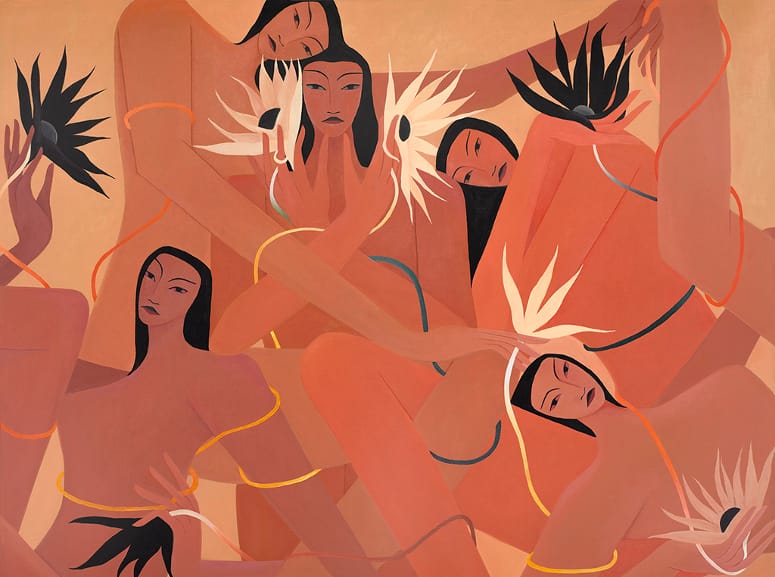 Looking Into The Feminine
Namely, by depicting individual or collective female bodies juxtaposed against dreamy, abstract environments, Laura Berger tends to underline the potentials of feminine power. Recently, the artist has been exploring themes of interdependence, self-understanding, and existential concerns. The liminal spaces she explores thoroughly have become more than indicative in the current moment, as our communities wrestle with the very notion of collectivity.
For that reason, Berger gives life to imaginary worlds where this form of collective doing is not disputed but is necessary for maintaining a wholesome balance.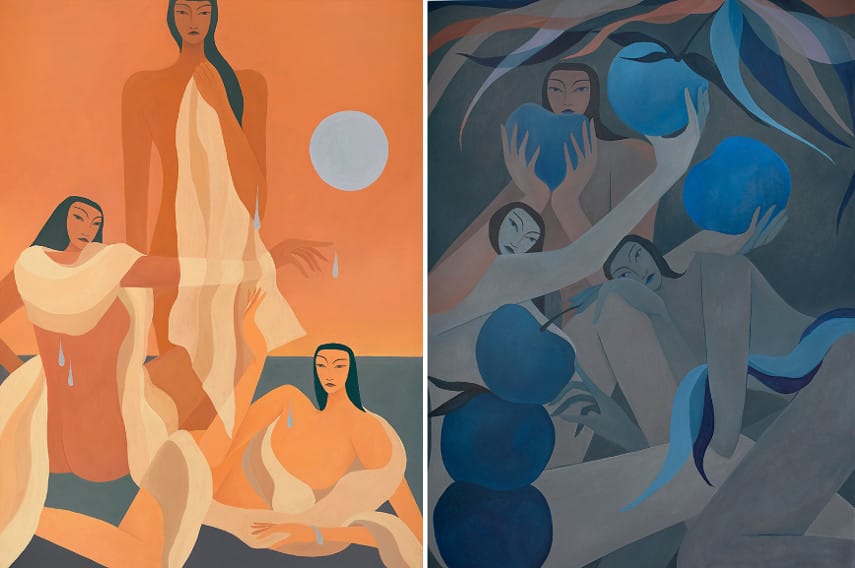 Night Fruit
Berger's swirling female figures evoke a feeling of fluidity and effortlessness that enables the matriarchal system to keep on going. Looking from the perspective of gender, these distinguished compositions can be perceived as a reaction to the dominance of patriarchy despite the fact that the figures do not show any particular socio-political gesture.
Another contribution to this claim is the fact all figures (regardless of skin tone or body type) are presented as solitary individuals or as a group holding branches, fruits, and flowers and as such underline the cycle of life imposed by Mother Nature.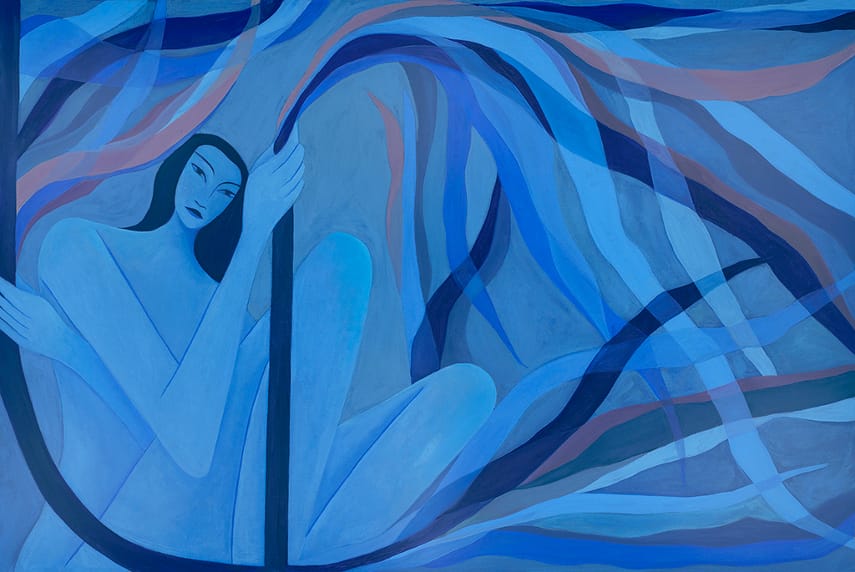 Laura Berger at Hashimoto Contemporary
The upcoming exhibition will be accessible by appointment only to follow up on the safety measures of both visitors and the staff. Needless to say, masks are mandatory and the appointments can be booked here.
Night Fruit will be on display at Hashimoto Contemporary in New York from 21 November until 12 December 2020.
Featured image: Laura Berger - Low Fruit, 2020. All images courtesy of the artist and Hashimoto Contemporary.