In 1997, Lauren Greenfield was the recipient of the Young Photographer Infinity Award presented by New York's International Centre of Photography (ICP). In 2016, she was their Spotlights honoree. Now, their fall exhibition is all about her GENERATION WEALTH, an extraordinary visual record and thematic investigation of wealth, gathering 25 years of work in a mixed media presentation. The visitors will be able to enjoy over 200 photographs, many first-person interviews, and documentary film footage, reflecting on this artist's ability to question the distance between value and commodity in a globalized consumerist culture.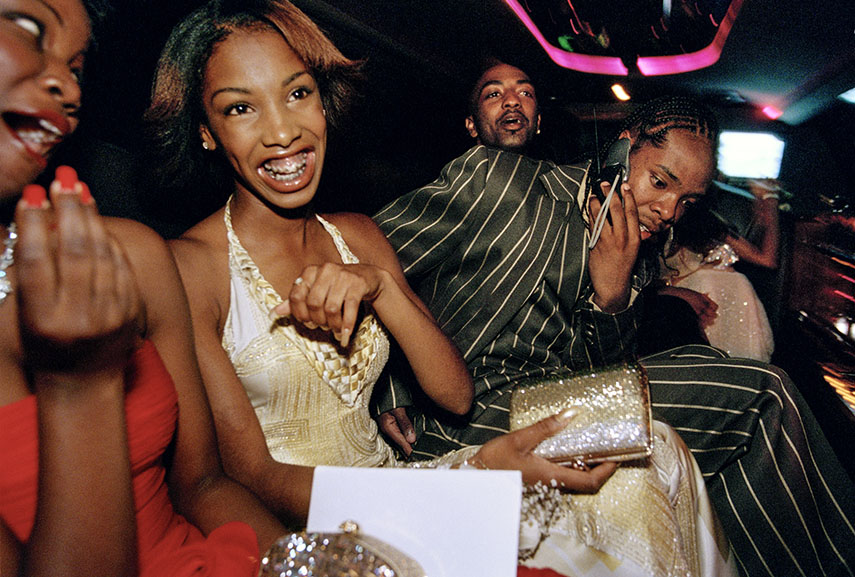 GENERATION WEALTH
Affluence, beauty, body image, corruption, competition, excess and fantasy; these are all the topics glamorously covered by Lauren Greenfield while in the company of numerous celebrities and VIPs. Her instinct is quite keen, guiding her to discover the things that happen to and affect our consciousness. "It's a beautifully shot and sweeping project that speaks volumes about the pervasiveness of consumer culture on a global scale and the shift from 'keeping up with the Joneses' to 'keeping up with the Kardashians,'" commented ICP Executive Director Mark Lubell. Aside from the lushly colored photographs, the artist completes her quest with interviews and films, in order to tell the whole story that is shocking, humorous, touchingly vulnerable and, often, unnervingly brash.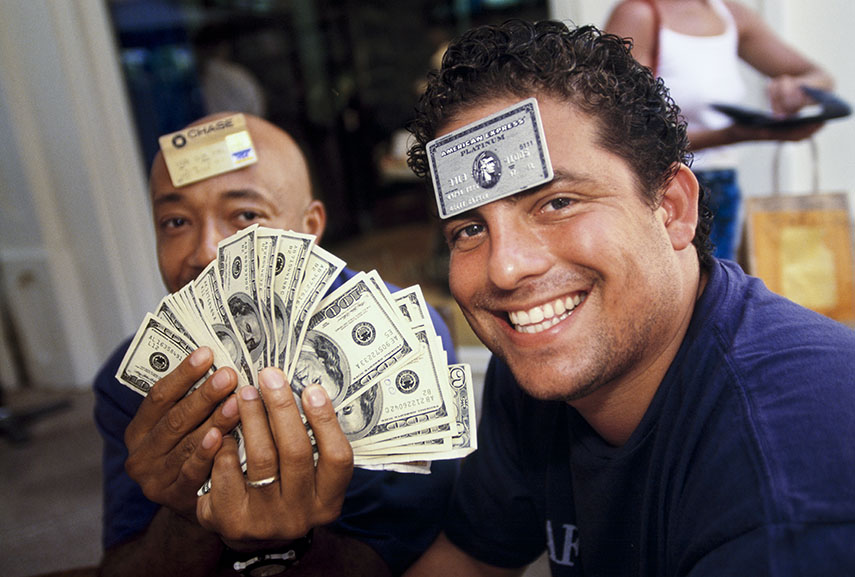 The Meaning of the American Dream
Lauren Greenfield's investigation into the pursuit of wealth started in the early 1990s, and is today divided into eight sections focusing on consumerism: the consumption of celebrity lifestyle and the "princess fantasy"; supercharged beauty and youth culture; changing socio-economic pressures and their influence on identity; the dream of home ownership and the shift beyond sustainable standards; "The Queen of Versailles" and the international crash that followed the feverish spending and luxury lifestyles of the early 2000s; emerging Chinese and Russian elite in the post-bubble gold rush; and the commercially packaged hedonism of Las Vegas. It shows the way the American Dream changed over the years and the way wealth has become a driving force - and the main subject of envy - in many people's lives.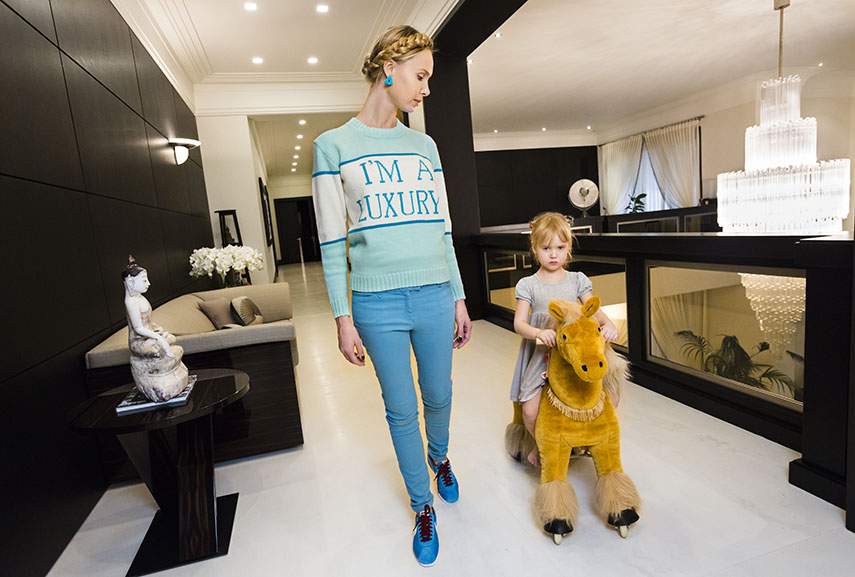 Lauren Greenfield Photography at ICP Museum
GENERATION WEALTH, an exhibition of photographs by Lauren Greenfield, will be on view at The International Center of Photography (ICP) Museum in New York City, USA, from September 20th, 2017 through January 7th, 2018. A companion monograph Lauren Green: Generation Wealth, released in May 2017, offers an extraordinary visual record of rampant materialism and our growing obsession with wealth. A feature-length documentary, also titled Generation Wealth, is nearing completion and will be distributed by Amazon Studios.
Featured images: Lauren Greenfield - Jackie and friends with Versace handbags at a private opening at the Versace store, Beverly Hills, California, 2007. © Lauren Greenfield; Xue Qiwen, 43, in her Shanghai apartment, decorated with furniture from her favorite brand, Versace, 2005. © Lauren Greenfield. All images courtesy ICP.