The Montreal-based artist Laurence Vallières is best known for her large-scale animal sculptures that maintain both visual appeal and an understated sense of humor. Yet, instead of using marble or clay, Laurence scours the streets for discarded cardboard boxes that she then transforms into stunning sculptural pieces. Layering cutouts one by one, she skillfully sculpts her subjects, leaving labels and marking visible. Trying to express what is common and mundane in a novel way, she uses animal imagery to comment on the human relationships, communication and political issues. Since she uses cardboard, a material that could be found in abundance in the street, she can create large work on the spot in every part of the world she goes.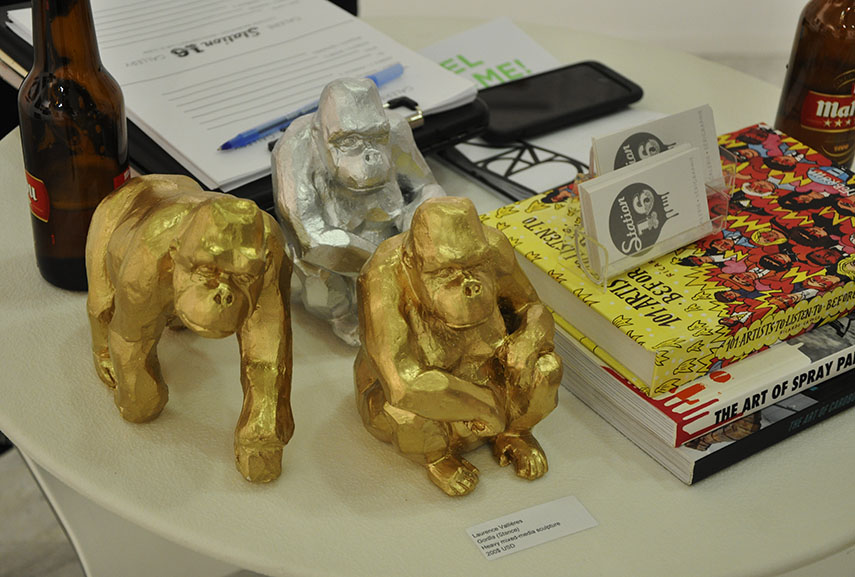 Laurence Vallieres at Urvanity 2017
Sculpting animals such as monkeys, elephants and rhinoceroses, Laurence Vallières considers their human correspondents or the ideologies they represent. Imbued with humor, her visually stunning pieces captivate the viewer with their meaning, leaving them with something to contemplate about. Her work is heavily influenced by political philosophy and criticism. Drawing upon the writings of George Orwell and comics of Art Spiegelman, she believes the deft use of metaphor to critique a philosophy gives an artwork the feel of a widely-circulated inside joke. She maintains a fascination of urban development and street art, exploring the juxtaposition of an artwork in an unexpected environment and the reaction it creates.
We caught up with Laurence Vallières at the Urvanity Art Fair where her work was presented as part of the Station 16 Gallery booth. For the occasion of the fair, Laurence has created two new pieces right here in Madrid. We had a chance to chat with the artist and find out more about her stunning work. In an exclusive Widewalls interview, Laurence talks about her new body of work, meaning behind it, fascination with mandrills, the importance of humor in art, and much more.
For more Widewalls podcasts with the world's top artists, art professionals, and enthusiasts, visit our page on SoundCloud!
Scroll down for more images.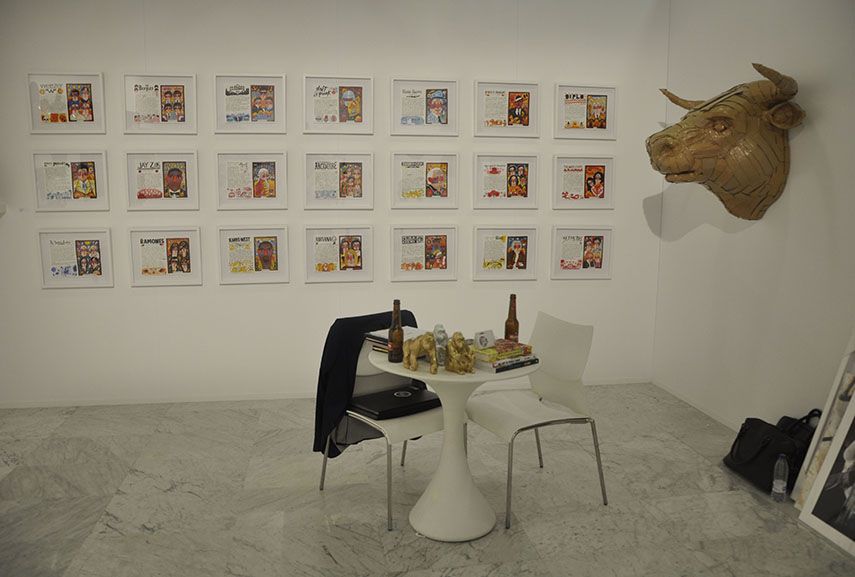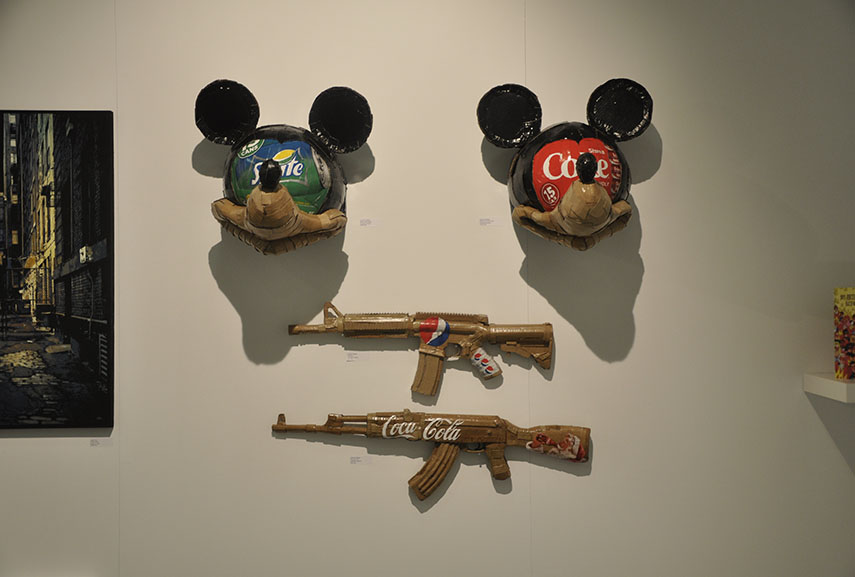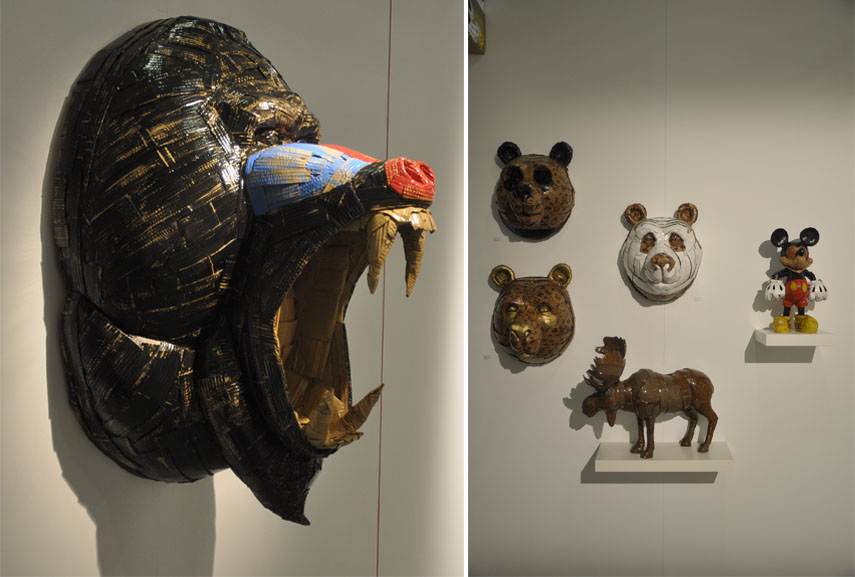 Featured images: the artist; Laurence Vallières - Grooming Monkeys. Cardboard Sculpture 20 x 20 x 16 Inches; Moose, 14 x 18 x 5 Inches; Toro, 36 x 36 x 32 Inches;