There are many words that can be used to describe the art of Laurent Millet - poetic, imaginary, present, absent, material, immaterial, spacial, flat, philosophical, and they would all be correct. Using many mediums, such as photography, sculpture, drawing and video, Laurent Millet explores the world of his own consciousness that was inspired and influenced by many conceptual factors. In the three series building an exhibition coming to La Galerie Particulière, titled Translucent Mould of Me (2014), L'Herbier (2008-2011) and Les Derniers Jours d'Emmanuel Kant (2008-2009), the artist interprets the notions of thoughts and reality, the metaphysical being and the connections between the presence, absence and memory.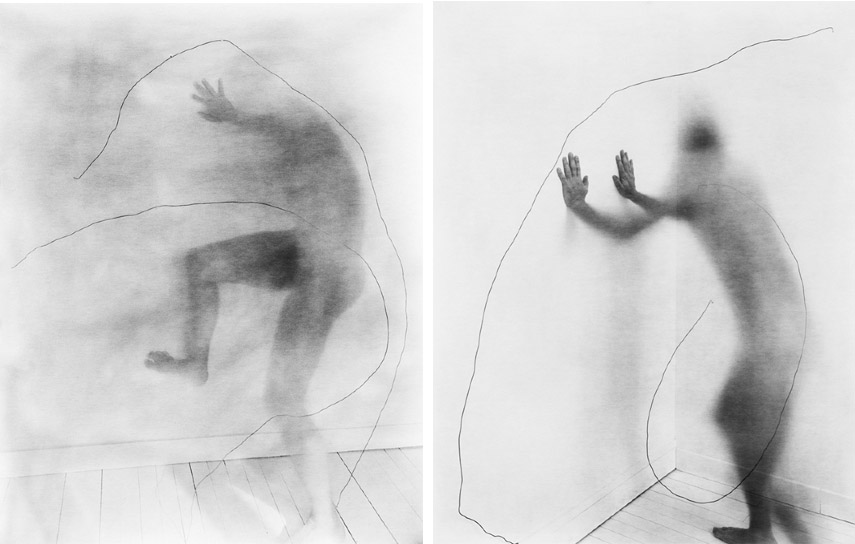 The Art of Laurent Millet: Translucent Mould of Me
In his 2014 series Translucent Mould of Me, Laurent Millet took self-portraits in a white room while experimenting with a black wire. Resulting in scanned and digitally printed paper negatives, these images explore the presence of human body in space. Through a sort of a performance and using long exposure, Laurent Millet made his own physical figure dissolve in space and time, with the wire going through it, as if it did not exist. Set in an apparently inexistent dimension, the art of Laurent Millet represents a dialogue of body and space and an attempt to defeat the material boundaries in the shape of a human body.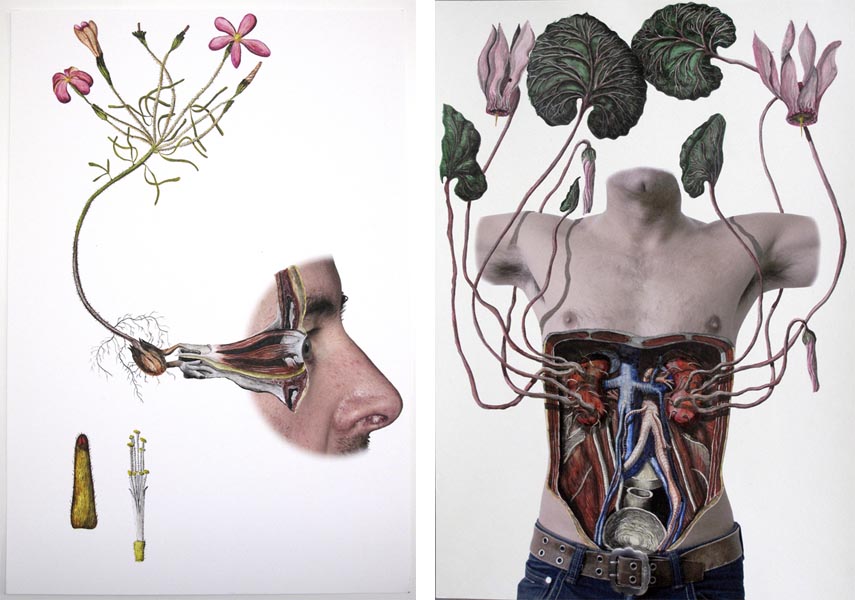 Laurent Millet: L'Herbier
L'Herbier represents a metaphorical take on the relationship between man and nature. Brought to life by painting and photography, Laurent Millet depicts ideas of a hybrid creation of anatomy and botany, where plants become natural extensions of the human body, its organs, its parts. In a sort of a fantasy herbarium, the art of Laurent Millet collects interspecific mutations carefully studied before brought together and presented typologically, creating a body of work that reminds us of our own mortality and the essential beauty of nature we must respect. With a strong feeling of presence and its future, the body returns to ashes from which it arose, and nature will continue to grow at its decay.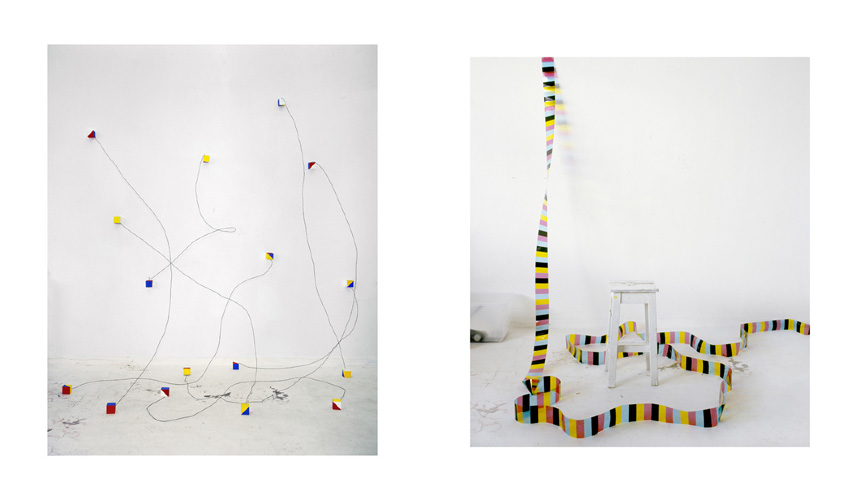 Laurent Millet: The Last Days of Emmanuel Kant
The title of this project comes from a Thomas de Quincey novel of the same name, which describes the great philosopher Emmanuel Kant to understand things around him clearly due to poor health. Laurent Millet based his work on a presumption that we are unable to perceive the things that surround us in any objective manner. The transient art of Laurent Millet in a form of sculptures that were made only so they could be photographed, stand out in all their colors and shapes against a white background composing the space they are in. Millet would often intervene on the surface of his photographs, to emphasize the impact of spatial depths - or rather the illusion of it.
Laurent Millet: Praesentia will be on view at La Galerie Particulière in Brussels, Belgium, from March 5th until April 18th, 2015.
For more incredible art sign up for My Widewalls and enjoy the show!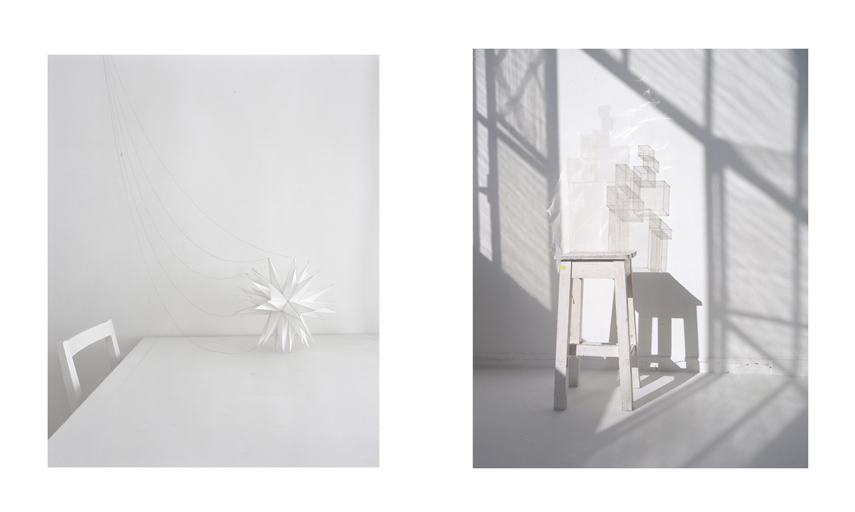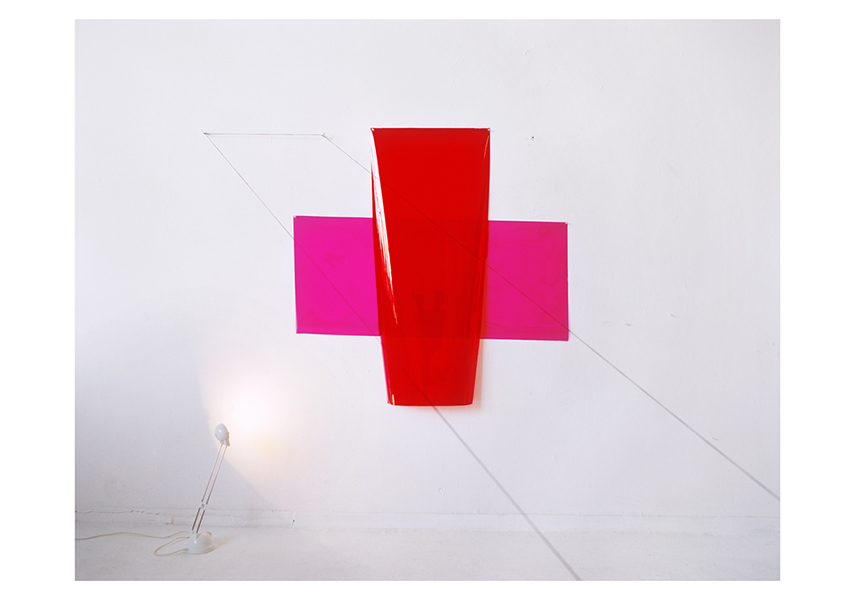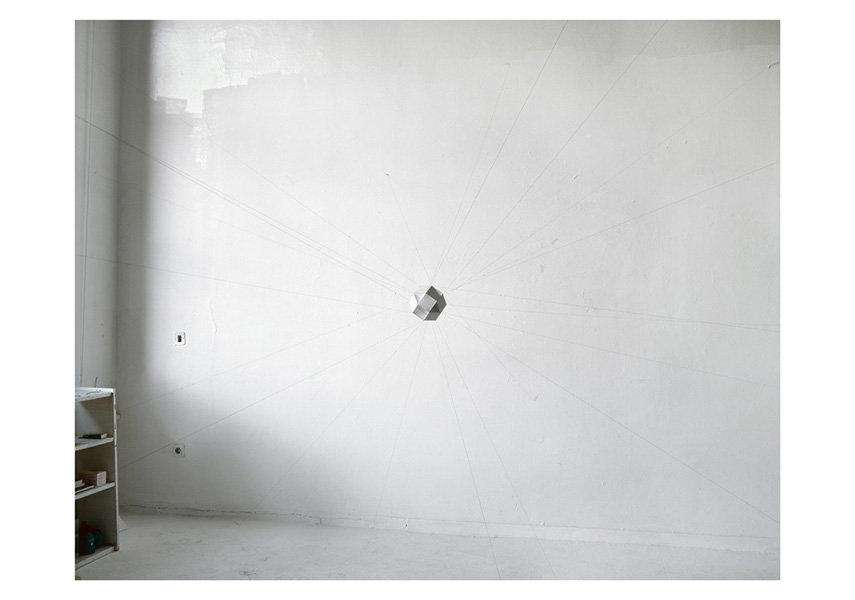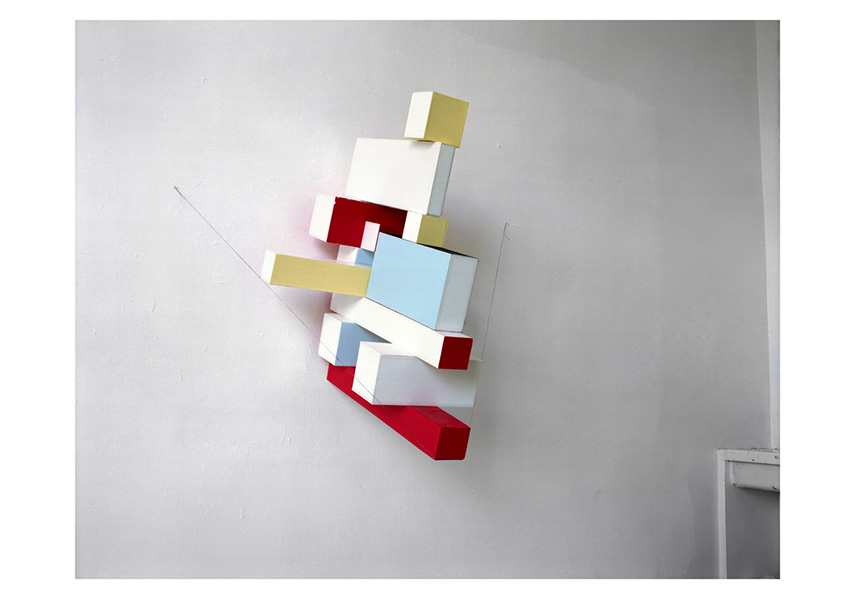 All images courtesy of Laurent Millet and La Galerie Particulière.