Nowadays, our society is being saturated with debates on the devastating effects of capitalism on social classes, gender inequality, environment, etc. The roots of the current global climate can be traced historically in the 1980s, which brought a rapid technological development and strengthening of the global market and erection of huge corporate enterprises. Naturally, various artists began articulating what seemed to be a new social and political paradigm.
In order to gather works produced during the mentioned decade by the then-burgeoning artists, who are now acknowledged and famous, as well as their latest creative outputs which deal with the flow of capital, the Gagosian gallery in Hong Kong is hosting an exhibition titled Laws of Motion.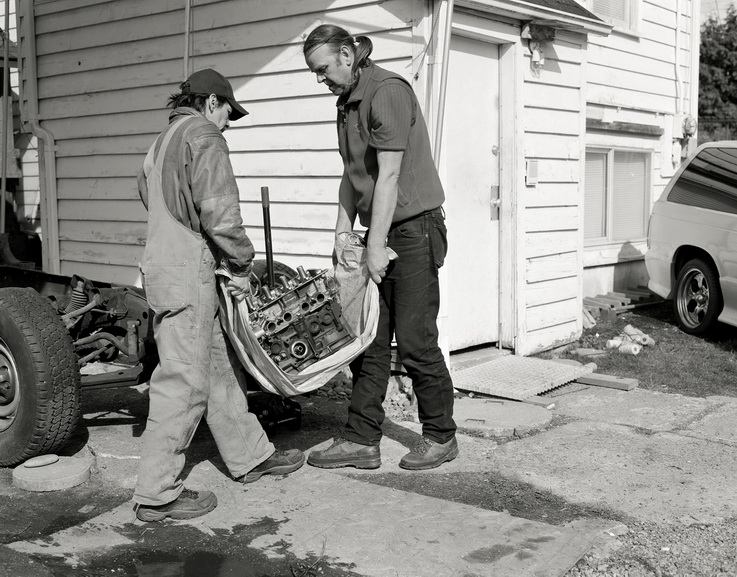 The Exhibition Concept
The simple, yet intriguing title of the exhibition refers to Karl Marx's application of scientific laws to systems of capital. Emphasizing the notion of advertising and branding of technology in the last three decades, Gagosian decided to focus on the early works of established artists such as Rosemarie Trockel, Jeff Wall, Cady Noland, Jeff Koons, Josh Kline, and Anicka Yi.
The practices intersect on the basis of merging strategies of commercial display and formalism, isolating inherent social archetypes and stereotypes. The following statement of Josh Kline goes to explain the exhibition concept well:
It's about technology changing what it means to be human. There's a self-actualization aspect to it that's potentially positive, but I mostly associate it with the relentless push to squeeze more productivity out of workers - turning people into reliable, always-on office appliances.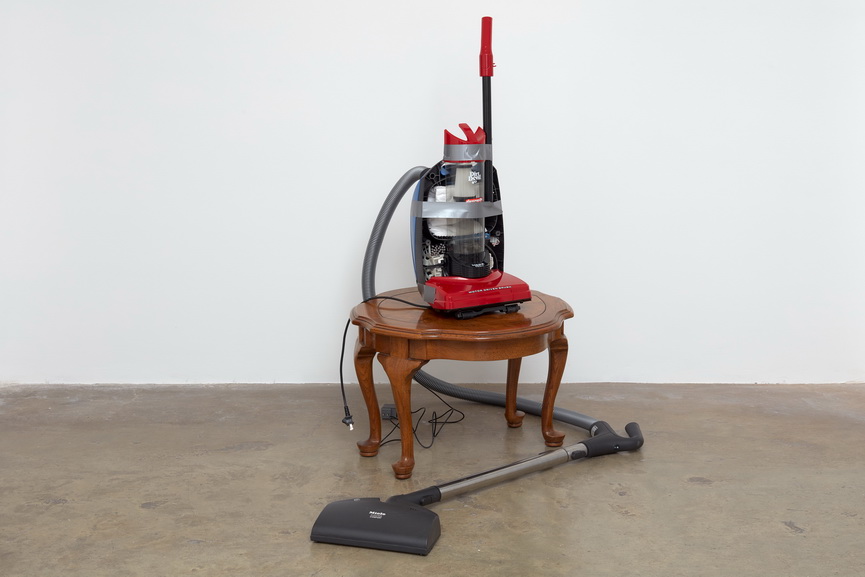 The Installment
The installment encompasses works of the mentioned artists made during the late 1970s and 1980s, as well as recent ones. Jeff Wall used to produce images during the eight-decade which were reflections on the actions and accumulations of daily life; a good example is a photograph called Siphoning Fuel focused on both communal enterprise and criminal exploitation.
On the other hand, recent works by Yi and Kline are critically examining the consumerism of the 1980s. While Yi explores the effects of chemicals, bacteria, and other normally ambient matter, in installations by underlining gender inequality, environmental degradation, and institutional mechanisms of power and control, Josh Kline's assemblages, installations, and videos reflect the ways in which technology impacts humans.
Laws of Motion at Gagosian Hong Kong
Although the technology rapidly changes and mechanisms of consumption along with it, the human relationships to object and product remain startlingly similar. Therefore, this exhibition tends to reexamine the manipulating systems of production, marketing, and display in the art within the gallery setting in order to potentially determine what would be possible solutions for a change of this paradigm.
Laws of Motion is currently on display at Gagosian gallery franchise in Hong Kong until 21 December 2018, after which it will travel and travel to Gagosian San Francisco in January 2019.
Featured images: Anicka Yi - Immigrant Caucus, 2017. Powder coated steel and powder coated aluminum expanded mesh, stainless steel insecticide sprayer with brass fittings, ultrasonic diffuser, fragrance. Dimensions variable. © Anicka Yi Courtesy Gagosian; Josh Kline - Fake News, 2017. Cheap oven with electric range, expensive oven with 6-burner gas range, hardware, and duct tape. 37 5/8 x 33 7/8 x 33 5/8 in, 95.6 x 86 x 85.4 cm. Edition of 3 plus 2 AP. © Josh Kline Photo: Robert Glowacki Courtesy Gagosian. All images are courtesy of the artists and Gagosian gallery.