In 2016, Vertical Gallery and Thinkspace joined forces for a group exhibition showcasing new small-format works by some of the most relevant and exciting artists working in the New Contemporary Art Movement. After the phenomenal success of LAX / ORD, galleries will once again connect the West Coast art scene to that of the MidWest's, featuring even more artist than the first edition.
Bringing together one hundred local and international artists, LAX / ORD II will be the largest and most comprehensive showcase of the New Contemporary Movement under one roof to date in Chicago!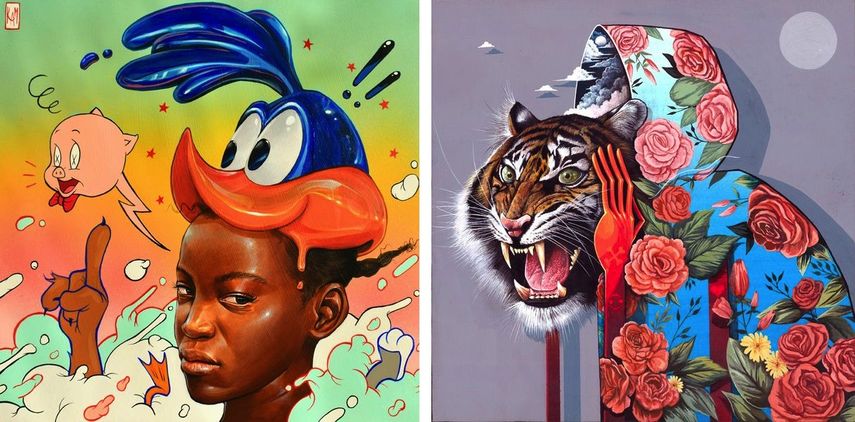 The Great Showcase of the New Contemporary Art Movement
With roots firmly planted in illustration, pop culture, comics, street art and graffiti, the New Contemporary Art Movement has been described as "art for the people." It has grown exponentially over the last twenty years due to its constant presence in public spaces and galleries and a growing passion among the general public, various circles of the art community and the media.
Curated by one of the movement's most active and respected proponents, Los Angeles' Thinkspace gallery, LAX / ORD II will be the largest presentation of New Contemporary art ever to take place in the Windy City.
All the artists have been asked to work within the space confines of 12×12 inches (30×30 cm) and left to their own devices from there. Each of these creatives will present their unique visions, demonstrating just how vast and varied the Movement is, from portrait based works to the more fantastical, from landscapes to design based abstract works.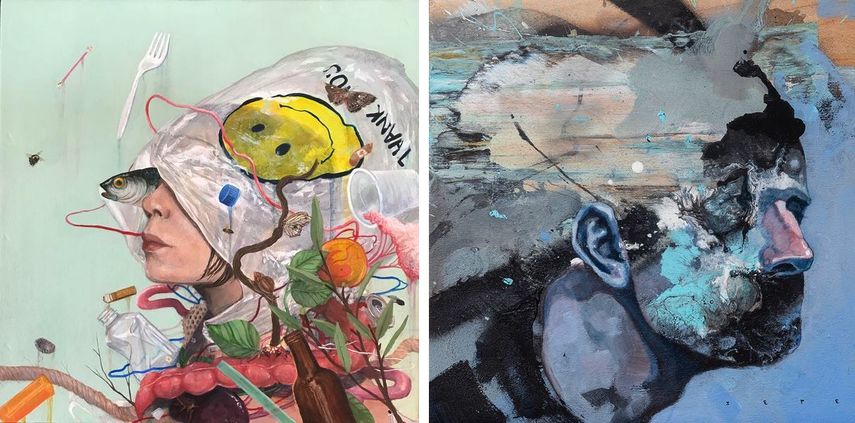 Participating Artists
In this manifold showcase, the audience will have an opportunity to see works by Abigail Goldman, an artist known for her intricate crime scene dioramas; Buff Monster, known for his works featuring bright colors, bold lines and funny characters; Hilda Palafox (aka Poni), known for her seductive feminine forms which balance fluidity and simplicity; Lonac, a Croatian artist known for his large-scale photorealistic murals; and Telmo Miel, a Dutch artistic duo combining spray painting styles with classic Realism, Abstraction and Surrealism; just to name a few.
Additionally, JC Rivera will have a site-specific mural on the back wall of the gallery to help accent the group show that will be installed on the gallery's adjacent side walls. On top of that, there will be a new print edition from Kayla Mahaffey that will be available exclusively to those attending the opening reception.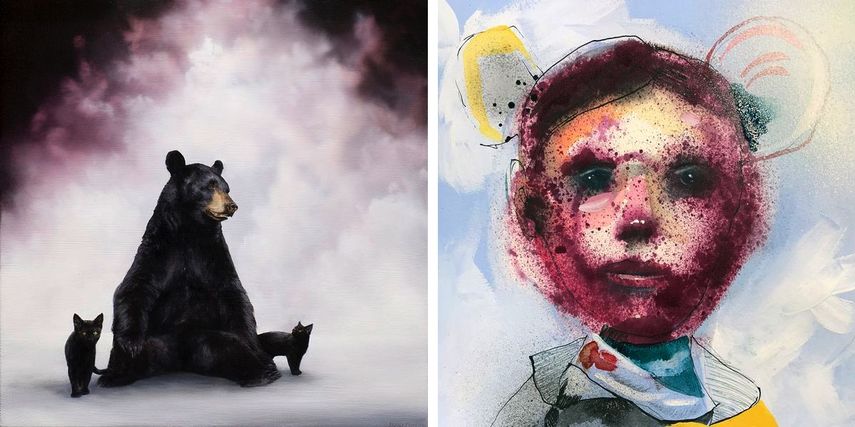 The Group Show at Vertical Gallery
This diverse and comprehensive showcase promises to expose you to your new favorite artist@
Curated by Thinkspace, the exhibition LAX / ORD II will be on view at Vertical Gallery in Chicago, IL from September 7th until September 28th, 2019. The opening reception will take place on Saturday, September 7th, from 6 to 9 p.m.
Featured image: Chloe Becky Artwork (detail). All images courtesy of Thinkspace and Vertical Gallery.