The first decade of the 20th century didn't just bring amazing painters, sculptors, and photographers, but architects as well. They came to prominence during the interwar period and that wave of fruitful architectural activity is described as the International style, and one of the leading practitioners of it was Charles-Édouard Jeanneret better known as Le Corbusier.
This figure approached architecture from a more philosophical stance; as a matter of fact, he perceived this craft as a tool for social emancipation and expressed his ideas through various media. Currently on view at The National Museum in Oslo is an interesting exhibition focused on Le Corbusier's lithography which shows how the great architect perceived art and architecture as a whole.
The Exhibition Context
To be more precise Le Corbusier saw himself primarily as a plastic artist, and according to him, the boundary between the disciplines was nonexistent. The architect one stated that he paints pictures that are by nature sculptures.
Here it is important to mention that alongside the innovations he introduced in architecture, in between 1918 and 1922 Le Corbusier was mostly occupied with painting. Namely, together with the Cubist painter Amédée Ozenfant he established Purism, a new artistic movement, which was promoted through the journal called L'Esprit Nouveau (revue).
However, it is not unusual that this exhibition takes place in Oslo because an important Le Corbusier retrospective took place in 1966 at the Museum of Decorative Arts and Design in Oslo just a few months after his death. The curator was another architect, Robert Esdaile, who constructed an elaborate pavilion within the museum as a hub for reproductions of architectural models, sculptures and paintings. For that occasion, Esdaile purchased ten original lithographs from the last years of Le Corbusier's life, and now those works will be once again shown after more than five decades.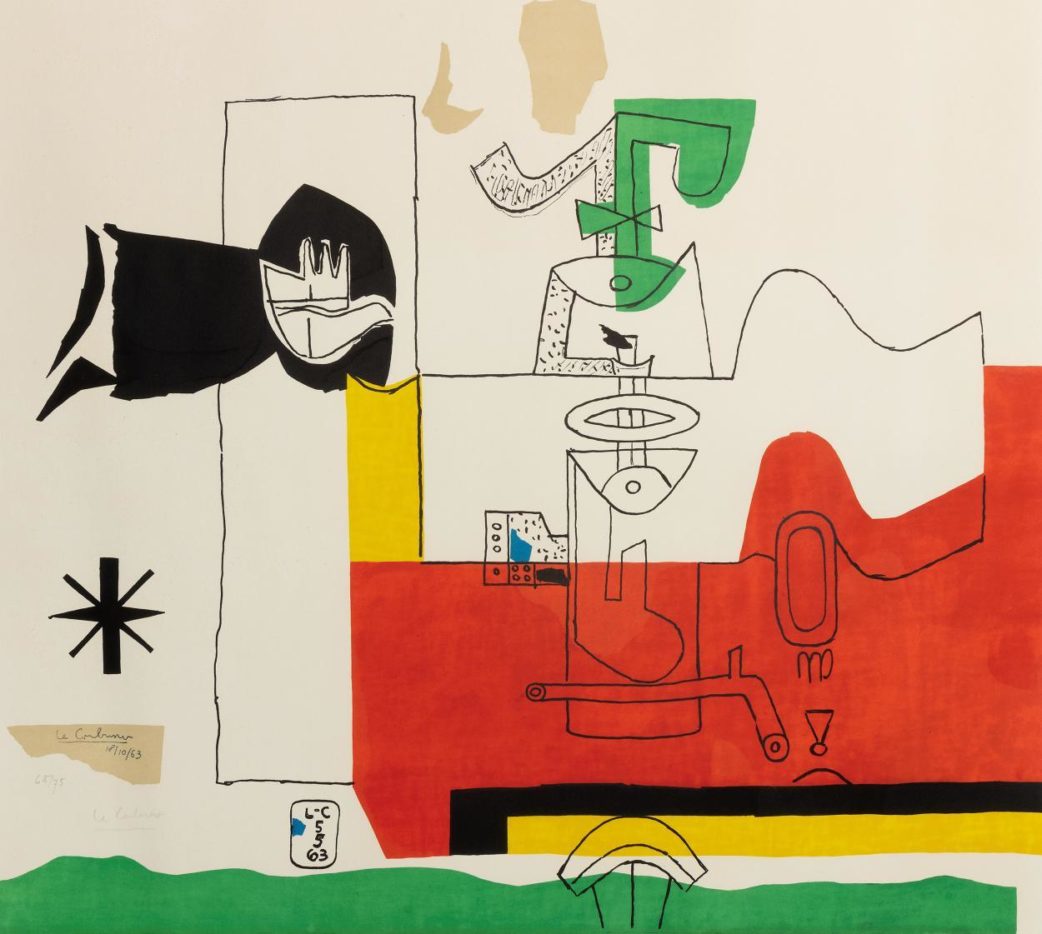 The Artworks
This exhibition expands its focus on the intersection of Le Corbusier's architecture and visual art, with the works the architect produced during the 1950s and 60s - all the lithographs are loans from the art collection of the City of Oslo. The repetition of curved shapes and bold colors are apparent in all the aspects of Le Corbusier's production during this period – from architecture, over sculptures, to paintings and lithographs.
Along with those works, on display are photographs from the collection and press reviews from the time of the chapel that Le Corbusier unveiled at Ronchamp, a sculptural object which shocked the international architectural community after it was built in 1955. The lithographs from the exhibition in Oslo are displayed alongside documentary materials from that event.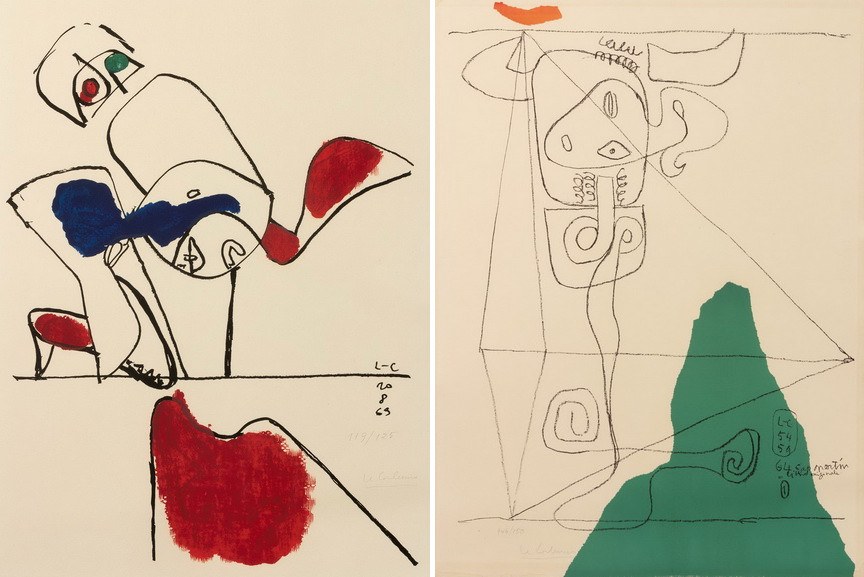 Le Corbusier Lithography at The National Museum
This exhibition curated by Talette Rørvik Simonsen certainly salutes Le Corbusier in a proper manner since it underlines his utopian worldview. The architect was often criticized for being way too dazzled with (left) ideology and created monumental projects for communal living which are faceless, cold, and distant, however, his contribution to architecture is of huge importance, as well as to art history in a much broader sense.
Le Corbusier – Lithography will be on display at The National Museum in Oslo until 20 January 2019.
Featured image: Le Corbusiers La Chapelle Notre-Dame-du-Haut i Ronchamp (1955). Photo: Arne Korsmo. All images courtesy The National Museum Oslo.