When we wrote about L'Atelier Juxtapoz last spring we mentioned the Parisian association Le M.U.R. as its partner on one of the projects undertaken in the famous Cours Julien in Marseille. This time we'll introduce the association meritorious for the promotion of street art in France a bit more.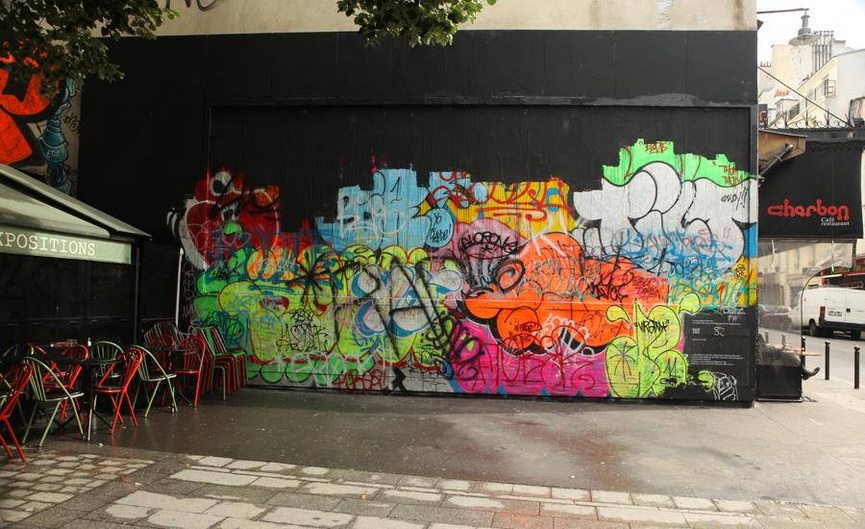 Le M.U.R. (Association Modular, Urban, Reagent), or The Wall, was founded in March 2003 on the initiative of the artist Jean Reaper. The association is engaged in the promotion of contemporary art and more particularly of urban art. At the heart of the second arrondissement of Paris, on the corner of St Maur Street and Oberkampf St., it invites urban artists on a regular basis to invest their creativity on one wall of 3m x 8m. Besides the most famous one at Oberkampf Street in Paris, there are 7 more Walls in France. One has already been mentioned, of Marseilles.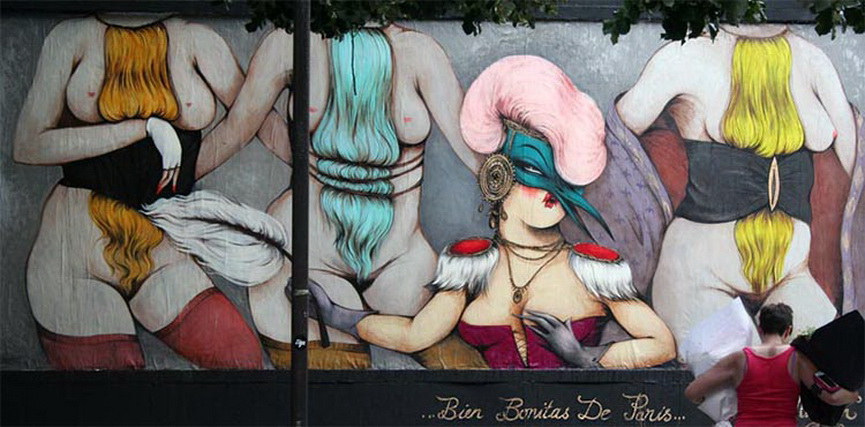 The whole project is based on the principle of ephemerality as the fundamental characteristic of street art in which an artist replaces/covers another over and over again. Only fans lament over the temporality and inevitable change. Methods are free and multiples: acrylic, ink, aerosol, collage, intervention of live performance. It's an ongoing "open-air museum" that continually attracts public attention.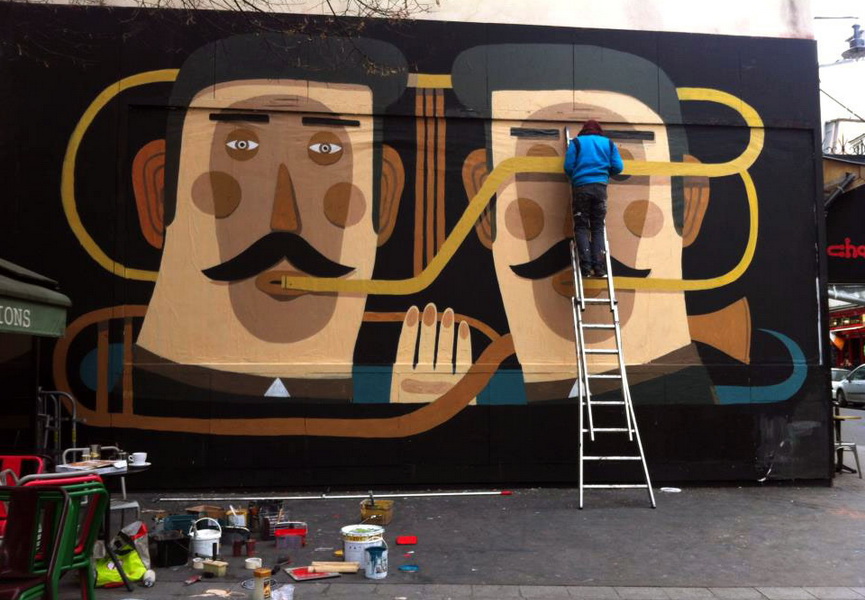 From this year we highlight the works of Tilt and Miss Van. Among the works from last year, we draw your attention to brilliant pieces by Agostino Iacurci and David Walker. Of course, all creations are well documented in photographs and classified by year. We recommend that you go to the Le M.U.R.  website and browse yourself.
"Street Art is an experience, and then it's a photo, a You Are Not Here moment", Ron English said.