Is it a form of futurism, or art made with regards to the technique of multiple exposure? Leah Yerpe's upcoming exhibition will make us think of these phenomena, while speaking to its audience through a simple traditional art form. The American artist uses graphite and charcoal to breathe life into paper, turning it into an interface, a window into some other worlds, where gravity equals zero, and human figures have multiplied versions of themselves. A single image depicts a compilation of postures, placed within a sea of whiteness.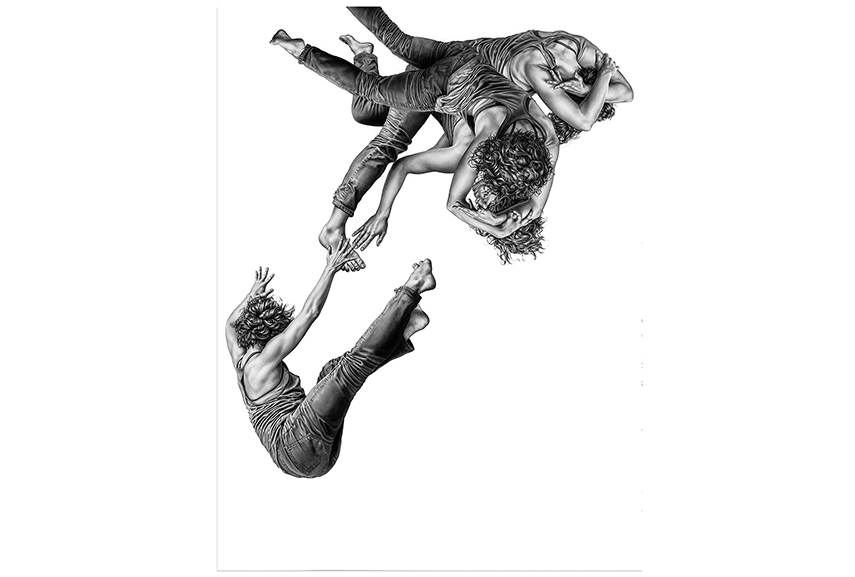 Suspended in Space
One of the most interesting aspects of Yerpe's work is the unique relationship between the image and the background, given that the surface of a paper is often only partially covered with drawn material. The dominance of whiteness makes these figures look like stickers, cut out from another context and pasted onto a neutral, plain surface. This puts them under a spotlight, which makes the apparent confusion on their faces even more dramatic and real. It seems, indeed, as if they are floating in space, multiplied and almost ecstatic, compelled by their dreamlike surrounding. No one is spared from the spotlight - Yerpe's subject matter includes people of all age, regardless of gender or physical appearance.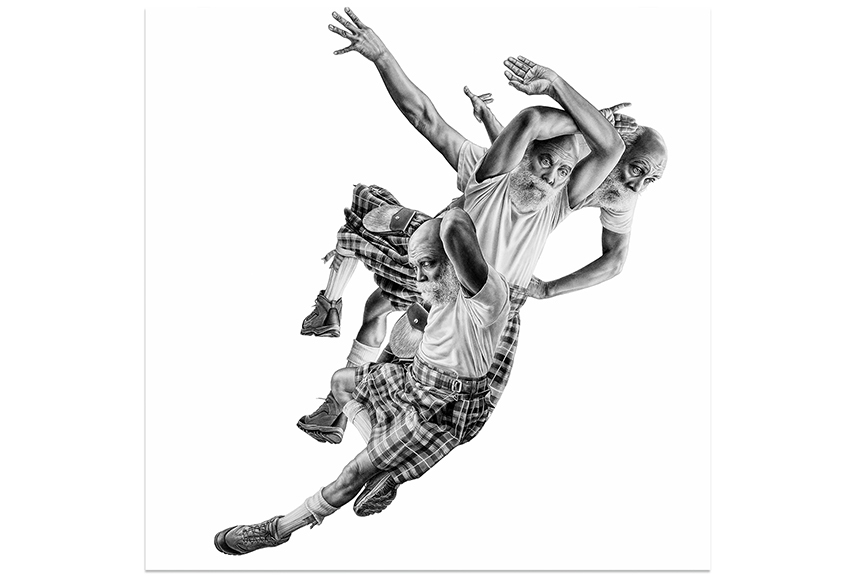 Charcoal and Graphite
These black and white visuals speak of the modern times through an utterly traditional technique. Using charcoal and graphite, Yerpe creates hyper-real imagery which makes the contact with these artworks become even more invigorating and real. With regards to this matter, Yerpe says that she uses the human figure simply because she cannot help projecting on it, and relating to it. The amount of personal involvement is challenged by the fact that she uses real models for her drawings, but she never asks them to pose for her. They are free to move, walk and dance, which helps Yerpe capture the most peculiar and significant moments. Ultimately, she overlaps these sequences and puts them all together, generating a picture awfully reminiscent of a collage. Yerpe finds relations between the content of her drawings and mythology, comparing the transformation of human experience to the reproduced image of human figure.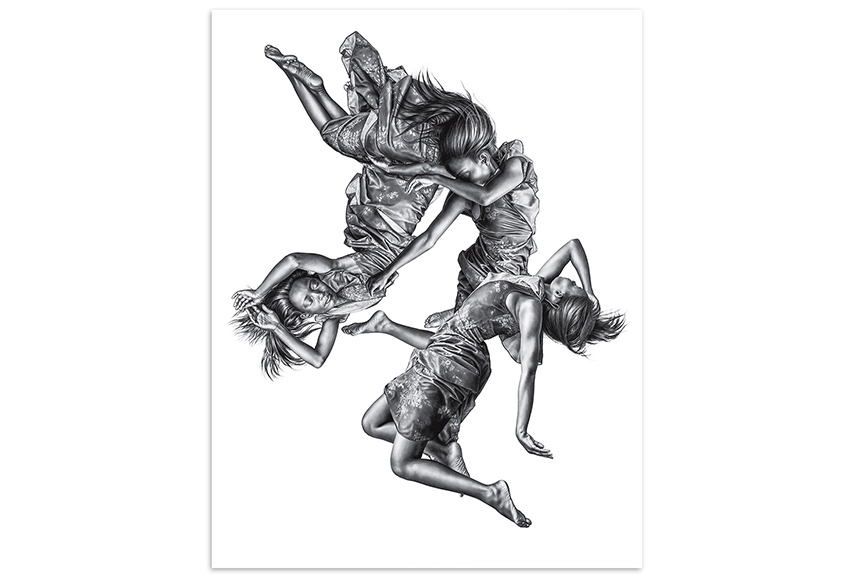 Leah Yerpe Exhibition at Anna Zorina Gallery
For several reasons, one of them being the realistic approach to human figure, the work of Leah Yerpe is reminiscent of photography. And yet, her work takes on the most classical form, only slightly referring to photography, which is a medium that came long after drawing on paper. Levitation will be on display at Anna Zorina Gallery in New York, from May 19th through July 1st, 2016. The opening reception will be held on Thursday, May 19th, from 6 to 8 PM.
Featured image: Leah Yerpe - Hyades, 2015. Graphite, ink on paper, 127 x 96.5 cm. All images courtesy of Anna Zorina Gallery.