A nonprofit organization based in France, Learn & Skate is dedicated to bringing skateboard culture and education globally. Launched in September 2012 by Jean Claude Geraud with the help of Richard Schenten, the association aims to provide an opportunity for young people in developing countries interested in skateboarding to thrive in their practice, at the same time encouraging them to pursue their dreams.
After building skate parks in the Ugandan countryside, the organization is now set out to build a kids cultural center in Ulanbaataar, Mongolia by May 2019. Partnering with a range of acclaimed street artists from all over the world, the organization has presented over 50 customized skate decks in an exhibition in Toulouse, which are now being offered in an auction to raise funds for the construction of this cultural center.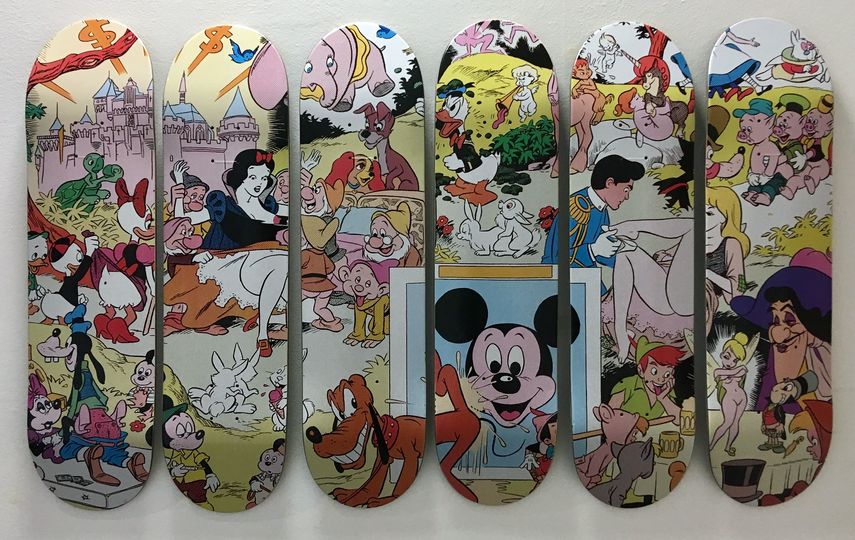 Learn and Skate Exhibition
Between April 3rd and 5th, Learn and Skate presented the latest customized skate decks at Les Abattoirs in Toulouse. The good cause attracted an impressive intergenerational crowd who enjoyed the exhibition in a relaxing and fun atmosphere.
During the exhibition, the kids had an opportunity to learn to skate, with the support of the Astuss Skateboard Association, Okla Skateshop, Magenta and Jart and Nixon. They also took part in art workshops, having an opportunity to customize their own skate decks and associate with the artists exhibited in the show. Spray cans and other art accessories were provided by Montana Colors.
During the closing of the show, artists Siker, Superstop, Der, Zalez and Korail participated in live painting on canvas, creating new works to be offered at the auction.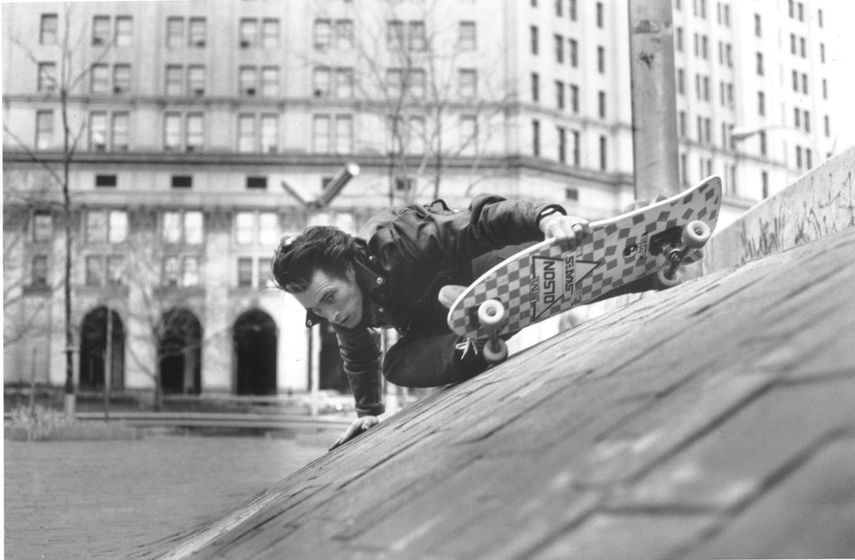 The Auction
These amazing skate decks and much more are now being offered in an online auction to help raise funds for the construction of the kids cultural center in Ulaanbaatar by May 2019 which will host a library, English classes, as well as music and art classes.
The public now has an opportunity to bid on customized decks created by artists such as 1UP Crew, Ben Allen, Alx, Liard Arnaud, Boom Art, Ricardo Cavolo, Maya Hayuk, Icy & Sot, Jan Kalab, Poni, Thirsty BSTRD, and Hush, among others. The sale also includes unique works on canvas and prints, including the signed photograph of Steve Olson, a skateboarding godfather who is an ambassador of the non-profit.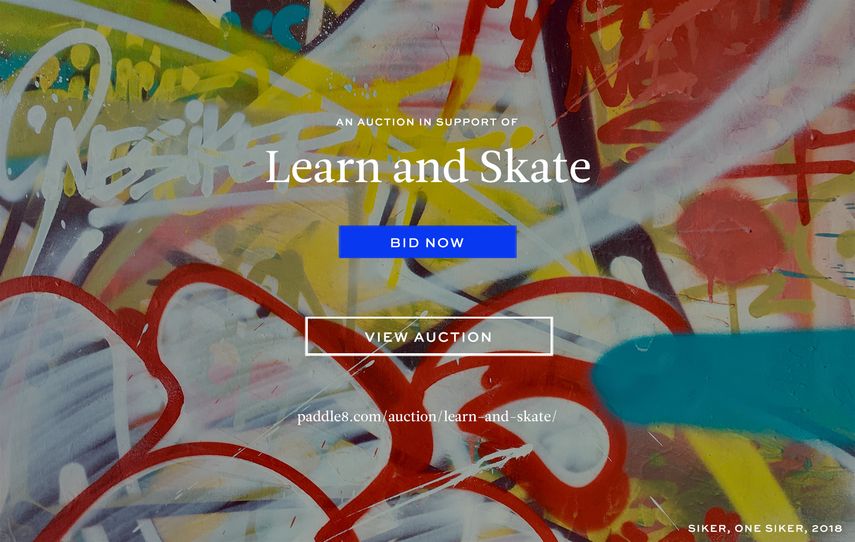 Learn and Skate Auction
The online charity auction will last until April 24th, 2019.
Be sure to use this opportunity to snatch some amazing skate decks, while helping a good cause.
This is the fifth charity auction organized by Learn & Skate. Previous ones took place in Toulouse, Zurich, Madrid and New York.
Featured images: The installation views; The kids' workshop during the exhibition; The artist Superstop live painting during the exhibition; Steve Olson with a signed photograph of himself skating. All images courtesy of Learn and Skate.