Living in Toulouse and being passionate about skateboarding, Jean Claude Geraud invested a lot of time and energy into discovering different skate routes and cultures around the world. One day, he came across a video on skateboarding in the Ugandan countryside in Africa and was stricken by the poor conditions of their infrastructure. That was the moment that gave birth to the association Learn & Skate.
Launched in September 2012 with the help of Richard Schenten, Learn & Skate set out to develop the practice of skateboarding in disadvantaged places of the world. Initially, the association aimed at providing the opportunity for young people interested in skateboarding to develop their practice and encouraging them to pursue their dreams. Along the way, they have realized a real potential of their project.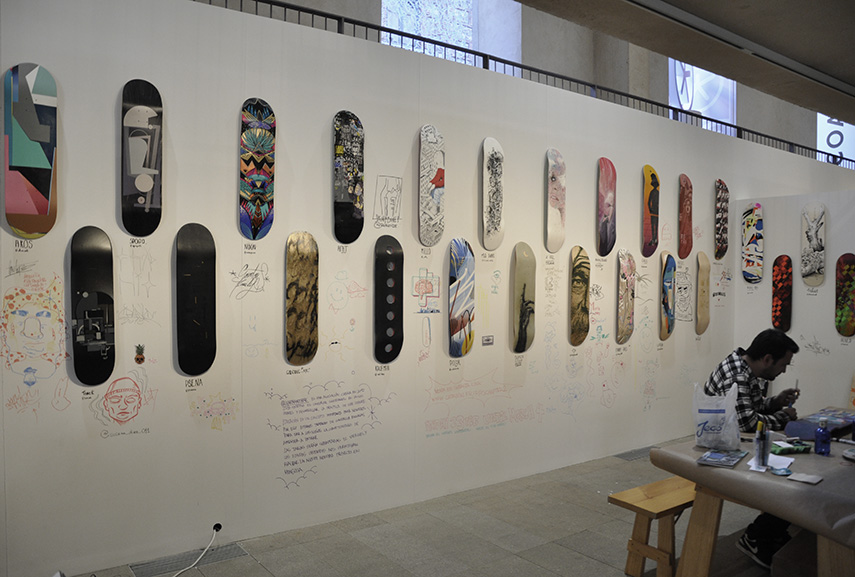 Learn & Skate
While working with youth, Geraud and Schenten realized that learning to skateboard also served as a way of investing their energy into something meaningful and leaving the streets behind. Offering a framed activity and igniting their passion, skateboarding allowed them to aspire to better life, access education, and develop sound bases and values.
With that in mind, Learn & Skate focused on sending new and used skateboarding material to children, sending school materials to schools every trimester, providing support to young skaters by organizing skate lessons, organizing private lessons for children in distress, and on the construction of skate parks, classrooms, or schools in case the community is in demand.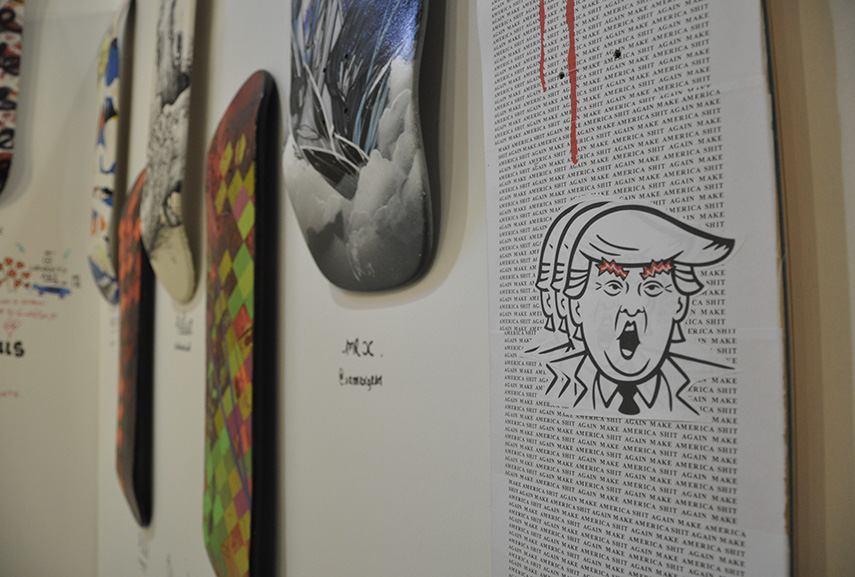 The Online Auction
In order to fund all of their activities, the association is collaborating with a wide range of international artists to produce customized skate decks. In order to raise awareness about the importance of this fully self-financed project, these unique skate decks have been presented in exhibitions several times.
Learn & Skate is also here at the Urvanity 2018, spreading the word on their good work. Meanwhile, some of these amazing skate decks will go up for the auction that will last until March 4th, 8 p.m. By taking part, the public will help the association raise funds for their next project in Mongolia. Learn & Skate plans to build a skate park in Ulaanbaatar by August 2018, but is also considering the construction of schools in close collaboration with local authorities.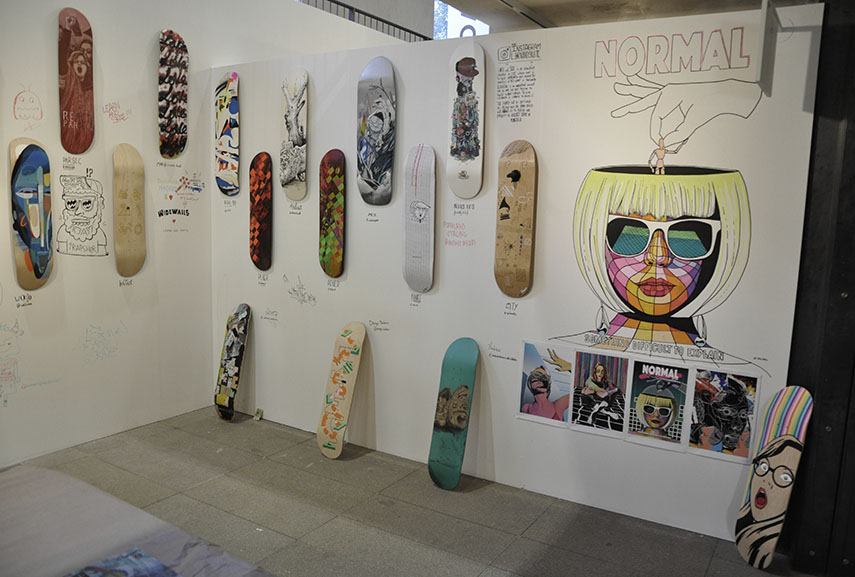 The Importance of Sharing at Urvanity 2018
As the organization explains, one of their important missions is the notion of sharing - a notion universal and free, yet extremely enriching. Through their work, they aim to start a real dialogue to get young people to become fully involved in the project. They are also working to get new donors, patrons and foundations to support their cause in order to ensure the sustainability of the project.
At Urvanity 2018, they are offering the visitors the opportunity to be creative on their walls, by leaving a mark or a drawing with supplies they provided. This is also their very first time at an art fair, and the experience is "overwhelming", says Jean Claude.
We're surrounded by big galleries, which is a great honor for us, and we have artists coming to us, asking how to get involved. I'm very happy and proud!
Be sure to check out their auction, but also follow them on Instagram!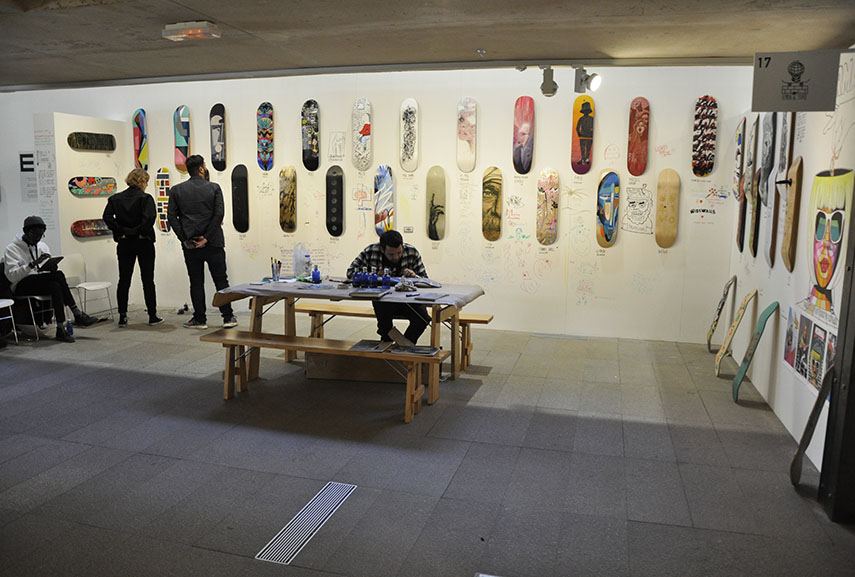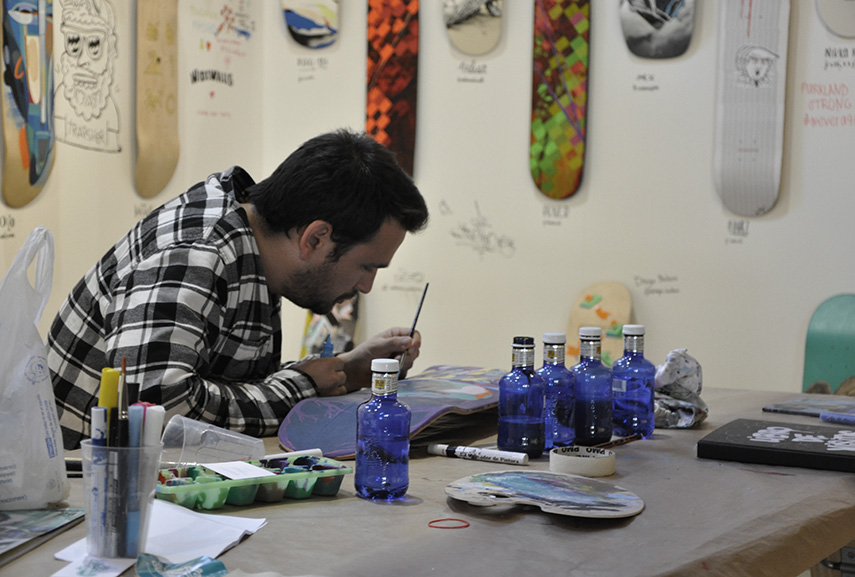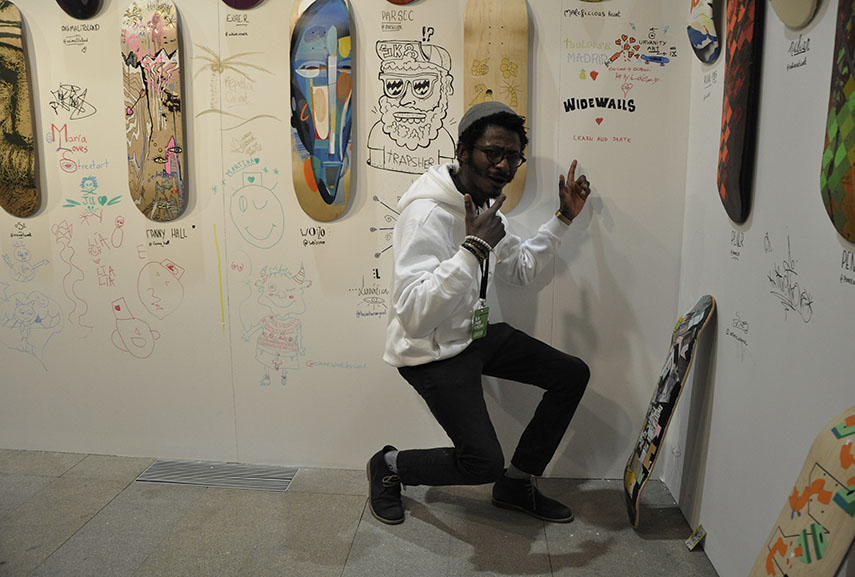 Featured images: Jean Claude Geraud at Urvanity 2018, copyright Widewalls. Other images, courtesy of Learn & Skate.