The early post-war American avant-garde production is best known for its leading proponents such as Robert Rauschenberg, Jasper Johns, and others. However, it is not widely known that alongside them stood an astonishing woman artist by the name of Lee Bontecou. It can be said her practice, which was embraced by the Feminist movement in the 1970s, was a precedent in regards to the treatment of the material and forms as well.
The artist expressed herself primarily through sculpture, yet printmaking was the medium she continuously used. At The Art Institute of Chicago, an exhibition under the title Into the Void: Prints of Lee Bontecou is focusing on this part of her more than five decades long practice.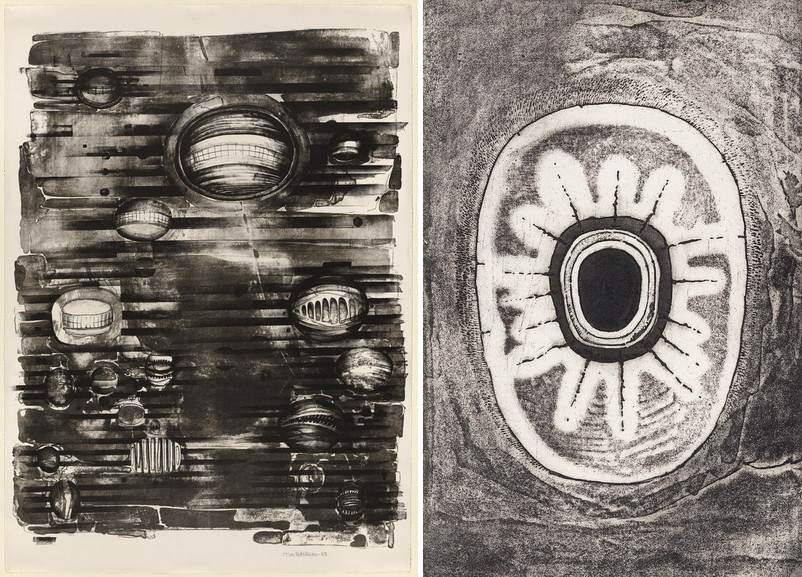 The Dystopian Images of Lee Bontecou
Lee Bontecou managed to form a peculiar post-apocalyptic aesthetic centered on the hybrid forms which received recognition already in the 1960s. Namely, her drawings, prints, and sculptures are fulfilled with both organic and mechanic shapes which reflect both post–World War II angst, existential fear of nuclear threat, and fascination with space travel technology, and an apparent appropriation of the natural world, which was and still is dear to Bontecou.
Although she is best known for those bizarre wall reliefs, in between 1962 and 1982 at the Universal Limited Art Editions (a workshop founded by Tatyana Grosman in 1957 in West Islip, New York), Bontecou created a series of very important prints.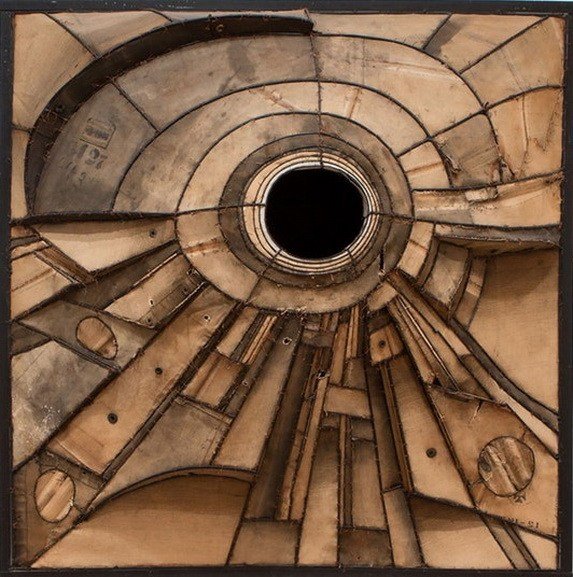 The Installment
This selection of over one hundred prints will show the entire production for the first time, including the final states of her prints but also working proofs, variant states, finished and preparatory drawings, matrices, and other ephemera that shed further light on her practice.
The exhibition will therefore explore the complexity of the artists' process, repetition, and artistic obsession, and all of the accidents which led her to final mages.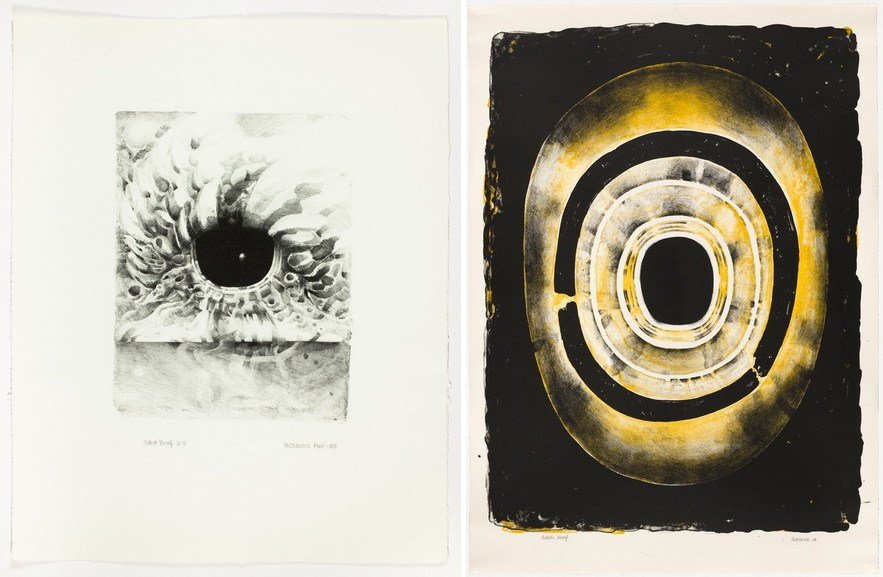 Lee Bontecou at the Art Institute of Chicago
This exhibition will reveal the significance of the color black in the work of Lee Bontecou. By creating imagery soaked in this color, she investigated the mystery of the infinite space and the unknown, which is a continuation of the experimentation the artist started with her early sculptures. Furthermore, it will contribute to the better understanding of a pioneering role Lee Bontecou had in radical challenging of inherited artistic conventions.
Into the Void: Prints of Lee Bontecou will be on display at the Art Institute of Chicago from 26 January until 5 May 2019.
Featured image: Lee Bontecou - Plate III. © 2018 Lee Bontecou. All images are courtesy of Art Institute Chicago.