The British photographer Lee Jeffries captures the beauty of everyday folk. Dedicated to telling a story about the people living on the streets, Jeffries honors them by giving their likenesses a greater meaning.
As he explains, each image is the result of long discussions with each individual, a privileged moment that allows him to establish a connection that is particularly palpable in their gaze. In his striking, high-contrasted portraits, he goes beyond circumstances and celebrates the singular character of human emotion.
The latest body of work by this celebrated photographer is currently on view at Galerie Mathgoth. Simply titled Portraits, the exhibition brings together around twenty color and black and white prints with varied bold framing.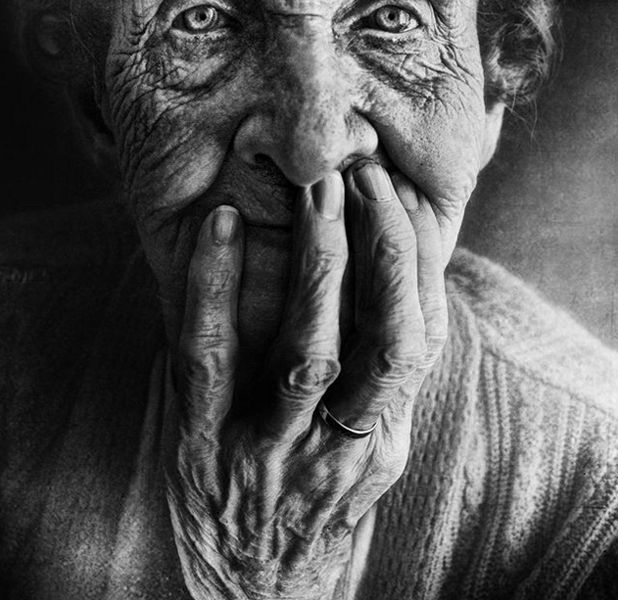 The Photography of Lee Jeffries
A self-taught photographer, Lee Jeffries crossed paths with a young homeless woman in London in 2008. This intimate encounter transformed his perception of homeless people and marked the beginning of his artistic and social approach.
Each of Jeffries' photographs instinctively calls for a religious and metaphysical interpretation. Before taking the portraits, Jeffries dedicates some time to getting to know his subjects first, taking what he describes as an impalpable journey. After creating relationships fleeting, but built on authenticity, he creates portraits that express a poignant empathy.
The photographer explains his practice as a way of being:
I think I'm looking for a form of divinity in the purest human emotion. It's a way of seeing with my heart. Of feeling.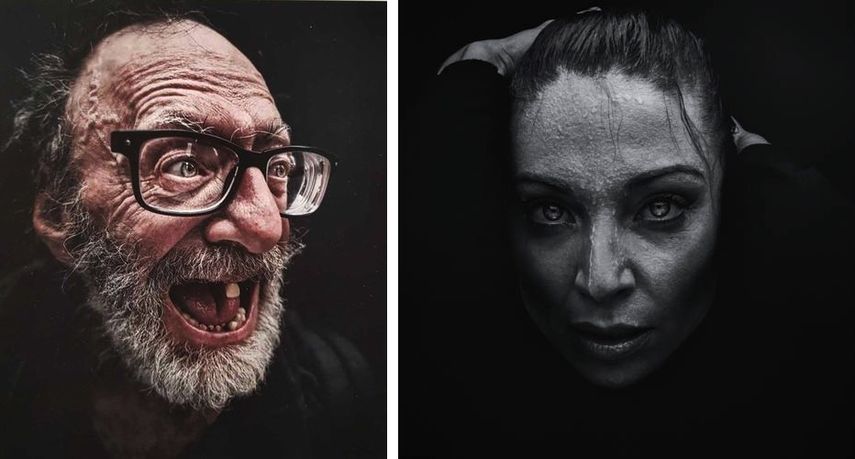 A Compassionate Photographer
Lee Jeffries sees those that society has ignored and cast away. Traveling the world, he shares moments with each of his subjects, such as Sterling, a homeless man he met in Seattle whose portrait is featured in the show.
Each of the portraits he takes is like an open book – it penetrates the viewers with the tale of that someone gazing right back at them. His photographs portray his convictions and his compassion to the world.
Lee Jeffries creates portraits that are highly intimate, leaving no one indifferent. Through his work, he is in search of that ideal love to which many aspire to in order to give meaning to their existence.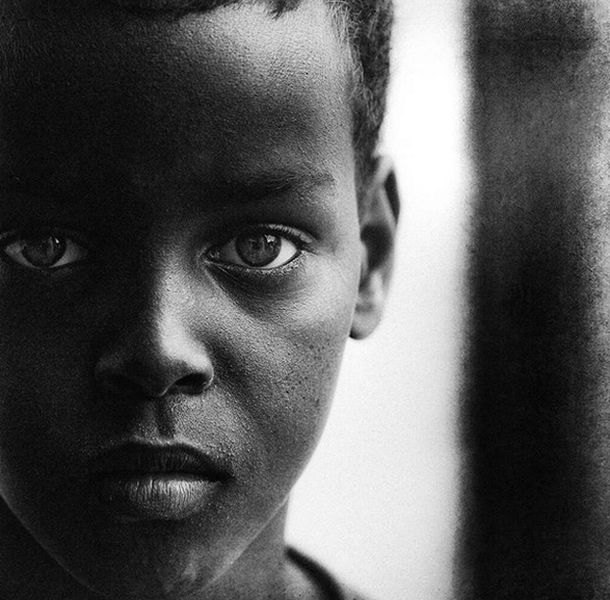 Lee Jeffries exhibition at Galerie Mathogth
The exhibition Portraits takes place at Galerie Mathgoth in Paris until March 31st, 2018.
Jeffries' first exhibition with the gallery was Synergy, a culmination of his collaboration with Jeff Aérosol. In this show, Aérosol reinterpreted Jeffries' powerful yet delicate portraits, in an attempt to explore and share their own vision of the universal issue.
Featured image: Left: Lee Jeffries - Frankie / Right: Lee Jeffries, from the Portraits series. All images courtesy of Galerie Mathgoth.