The development of modern photography is often attributed to man, while the contributions of their female counterparts are often somehow neglected. Nevertheless, in recent years a number of exhibitions devoted to practices of women photographers are being held around the globe. One of them is devoted to the photographic practice of American Lee Miller, a fascinating figure involved with the Surrealist movement.
Namely, for more than four decades, Miller managed to maintain a particular activity in photojournalism, fashion, and visual art. Her multilayered and even politically-charged agenda made her activity quite distinct and relevant in the context of modern art history, and the current exhibition Lee Miller and Surrealism in Britain at the Hepworth Wakefield tends to prove that.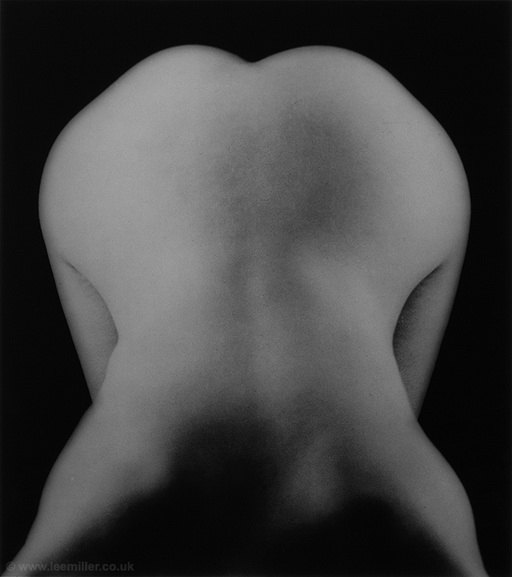 From Modeling To Photography
After being introduced to photography by her father, Lee Miller started working as a model for Vogue in New York at the age of nineteen. She was quite tired of that job and decided to pursue her own photographic career.
In 1929, Miller traveled to Paris and became an apprentice of already established artist Man Ray. Soon, she became his muse and collaborator and got acquainted with the Surrealist movement.
The fruitful atmosphere and time spent with Picasso, Cocteau and others resulted in Miller embracing their ideas and incorporating them into her own experimental work.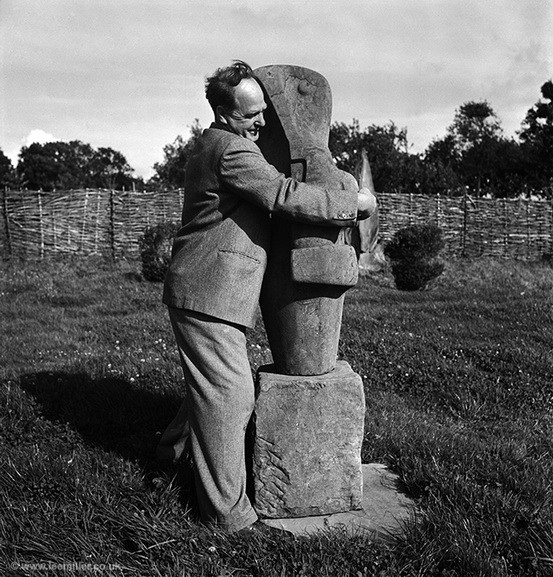 The Surrealists in Great Britain
The Parisian times ended in 1932 after Lee Miller a dispute with Man Ray, and so she returned to New York. A year later, she had her first solo exhibition and was featured in several group shows. For a short while, the photographer was married to the Egyptian businessman and engineer Aziz Eloui Bey, but never stopped working. Finally, Miller left Cairo in 1937, returned to Paris, and met Roland Penrose, an acknowledged British surrealist painter, and curator.
Due to an increasing number of right-wing politicians in the late 1930s, London became an open destination for a great number of artists, so Miller and Penrose became the main protagonists in the organization and promotion of Surrealists. In 1936 a committee for the first International Surrealism Exhibition in London was established at New Burlington Gardens and was seen by over 23,000 people, while a year later Penrose summoned a number of artists and writers to a sudden Surrealist invasion of Cornwall.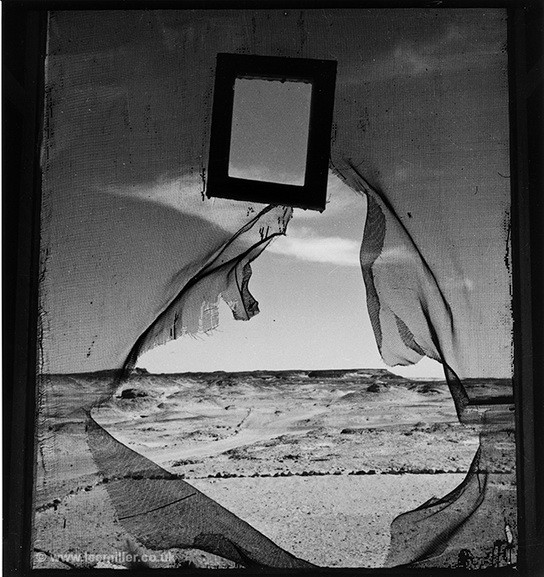 Lee Miller and Surrealism at The Hepworth Wakefield
In order to fully accentuate the importance of Lee Miller, for this exhibition, a number of her works are contrasted along with the works of other artists such as Henry Moore, Salvador Dali, Eileen Agar and others. Aside from her commercial and fashion works, the show reveals the photographs of Lee Miller taken during the WW II while she worked as a freelance war correspondent for Vogue.
Regardless of market demands, this inspiring artistic figure has managed to establish a body of work which is quite uncompromising and very personal, yet political. An additional tool for understanding the work of Lee Miller in broader cultural context is a catalog of the same title as is the exhibition, edited by the curator Eleanor Clayton.
The public is able to see Lee Miller and Surrealism in Britain at The Hepworth Wakefield until 7 October 2018.
 Editors' Tip: Lee Miller and Surrealism in Britain
This book is the first to present Lee Miller's photographs of, and collaborations with, key British Surrealists to tell the story of this exciting cultural moment. Miller's interdisciplinary photographic practice acted as a conduit for the dispersal of Surrealist images out of the realm of fine art and into the worlds of fashion, commercial photography, and journalism. A vital study for all students and enthusiasts of Surrealism and for those enthralled by the enigmatic Lee Miller, this book reveals the social and cultural networks in which she was embedded, offering a holistic view of her work and the life of the Surrealist movement in Britain.
Featured image: Man Ray - A l'Heure de l'Observatoire (Observatory time) - Les Amoureux, 1932–4/1970. Collection Clo and Marcel Fleiss, Paris © Man Ray Trust/ADAGP, Paris and DACS, London 2018. Telimage – 2018