Rising to prominence during the 1970s, Lee Quiñones is considered by many to be the single most influential artist that ever emerged from the NYC metro train art movement. A contemporary of Keith Haring and Jean-Michel Basquiat, Quiñones was known for being one of the first street artists to spray paint full subway cars. When asked about his work, he explained:
Street art revitalizes what the city has and probably will always have: the urgency to speak out.
Four decades after his influential mark on New York City's graffiti movement that pushed the illicit visual vernacular of the subway graffitists through the lips of the contemporary art society, Quiñones has created an intimate body of work which is currently on view at Charlie James Gallery. Titled If These Walls Could Talk, the exhibition will bring together a series of framed tablets - writings on slabs of drywall and wood paneling.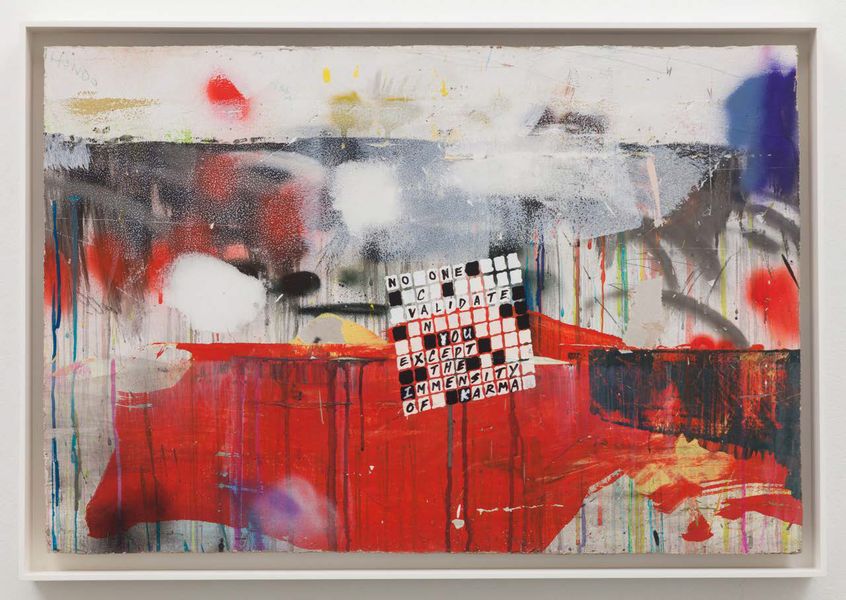 Contemplating the Passage of Time
Born in Ponce, Puerto Rico and raised in New York City's Lower East Side, Lee Quiñones was instrumental in moving street art above the ground when he created the first handball court mural in 1978. After producing over 100 whole subways cars throughout the MTA system, he shifted to a studio-based practice.
In a manner and as a matter of speaking, the studio walls have always been my visual sounding board.
His bomb color tests previously performed in the urban landscape environment have ultimately become the foundation of his paintings. This new body of work contemplates on the passage of time and the organic process by which meaning speaks through his artistic practice. Evolving from his colorful abstraction, these works are characterized by self-addressed letters, musings, song lyrics and colloquial language.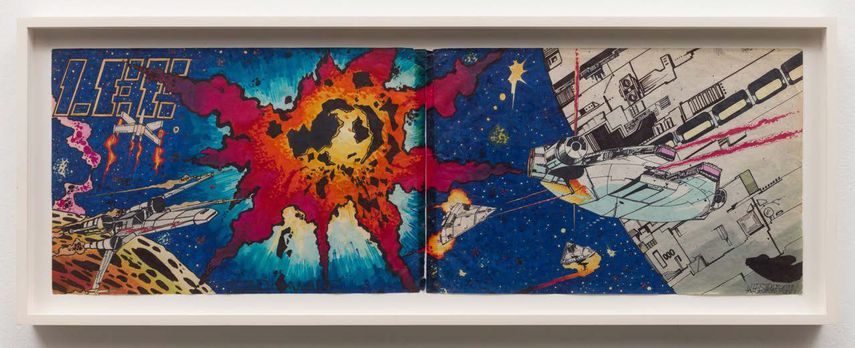 A Voice That Carries
The works currently on view demonstrate the evolution of the artist's visual language. His characteristic markings, but also resolved disharmonies in composition and color palette, can be seen in works debuting in the show such as Born from Many Apples and Nine Lives.
The exhibition will also feature a selection of never before seen ink on paper drawings that served as preliminary studies for some of Quiñones's original subway murals. These works reveal a measured approach to preparation which characterized Quiñones's earliest process that reverberates into the present – a voice that carries.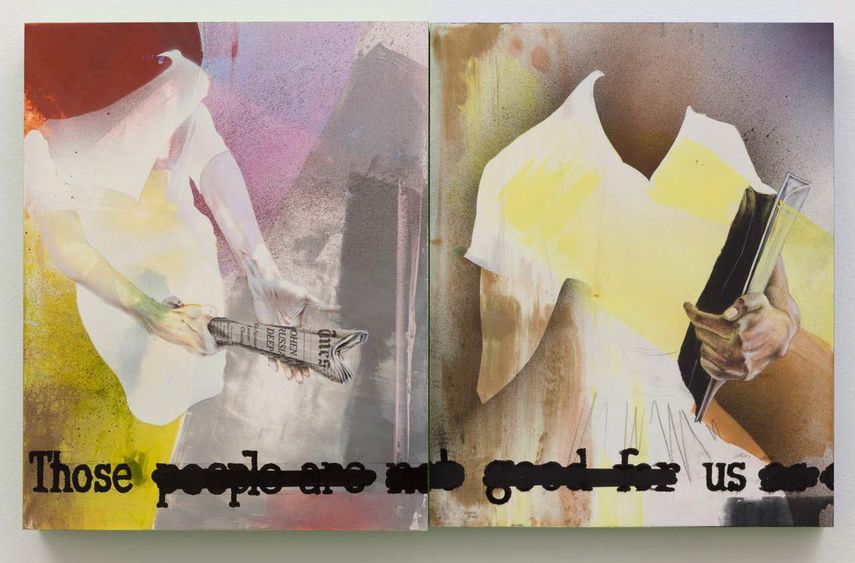 Lee Quinones at Charlie James Gallery
Although Lee Quiñones had numerous solo shows and exhibited internationally, this will be the artist's first solo show in Los Angeles.
The exhibition If These Walls Could Talk will be on view at Charlie James Gallery in Los Angeles until March 2nd, 2019.
Featured images: Lee Quinones - If These Walls Could Talk, Installation View. All images courtesy of Charlie James Gallery.