The iconic Lek street art is going to be presented by the David Bloch Gallery in its first solo show in Marrakech! Lek is known as the epochal figure of French graffiti in the 90s and recently as a winner of the Rome prize with SOWAT, but also an artist resident at the Villa Medici in 2016. In 2012, he set up an extremely monumental and internationally renowned experiment at the Palais de Tokyo, lasting for more than two years. This time, he presents a series of new works on canvas and metal as well as an installation in-situ in Marrakech, where he already exhibited during the Marrakech Art Biennial in 2014.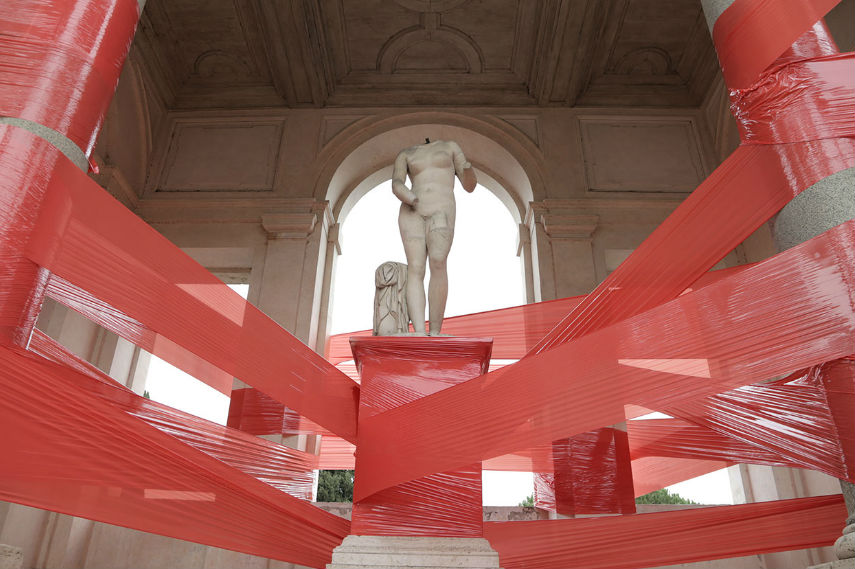 A Chain of Colorful Links
Lek's colored masses reveal complex paths and perpendicular directions which stimulate connections within any given space, transforming it into chain-like links. The artist developed his unique graphical style in the end of the 80's when he started mixing graffiti with avant-garde influences such as Bauhaus, Abstraction, and Futurism intertwined with a spatial perception developed by years of studying architecture. He also co-created the LCA crew, bringing graffiti's classic code towards more Minimalist compositions with glitched and deconstructed letters. But this wasn't enough for him, as he aimed for even more abstraction which would completely exclude letters from his compositions. He decided to focus on the inner strength of lines, shapes, directions and counterpoints which directly interact with their environment.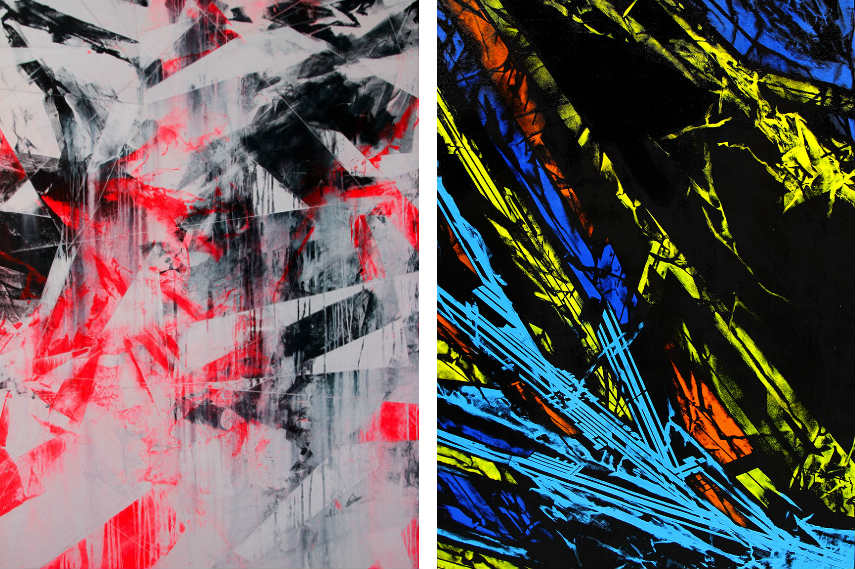 From Graffiti and Abandoned Industrial Areas to Villa Medici
Known for his interesting choice of locations since the very beginnings, Lek has made a grand path from his early works in abandoned industrial areas to his latest projects transforming the famous Villa Medici in Rome. Even though these two places seem like complete opposites, the uniting factor becomes Lek's ability to transform previous meanings which existed as a part of the immaterial heritage of the chosen locations. These meanings were created both by years of abandonment, as well as years of repetitive interpretations given by the mainstream art history. Using both avant-garde graffiti to create lines but also installations as of recently, he manages to adapt his works to the constraints of their environment, and make them act as dynamic factors that liberate the space, revealing and canceling it at the same time and providing new perspectives.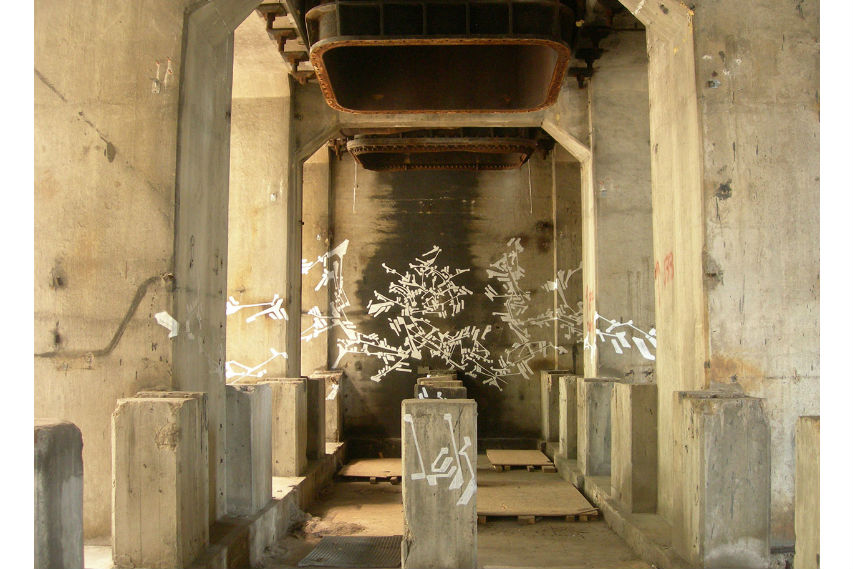 Lek Street Art Presented by David Bloch Gallery in Marrakech
Do not miss this chance to see epochal works by one of the most influential French street artists, Lek, who brings his latest solo show to Marrakech! The exhibition titled FRACTAL will be on view from May 5th until June 5th, 2017 at David Bloch Gallery, Marrakech. The vernissage will take place on Friday, May 5th in the presence of the artist. Besides his drawings on the walls, the exhibition will also showcase his installations which reflect his pictural dynamics in the actual volume throughout an additional dimension within the entire space.
Featured images: LEK - Villa Medici, 2016, Rome, Palais De Tokyo, Paris, 2014 featuring SOWAT Nicolas Gzeley; Studio View, Villa Medici 1, 2016, Rome. All images courtesy of David Bloch gallery.