The work of Lena Schmidt seems otherworldly. The artist explores the expressive possibilities of structure and material by means of absolutely unique techniques. The latest Lena Schmidt art show will soon be on view at 30works II as her first solo exhibition in Cologne. Hypnotic, daring and extremely mysterious, Schmidt's imagery is somewhat magical. These human-free landscapes of the young German artist remain deliberately schematic, celebrating the twilight as an aesthetic counter-design to the light-flooded tradition of landscape painting. When looking at her work, the viewer is left with the impression of witnessing an imaginary, timeless space that seems to have sprung from surreal dreams.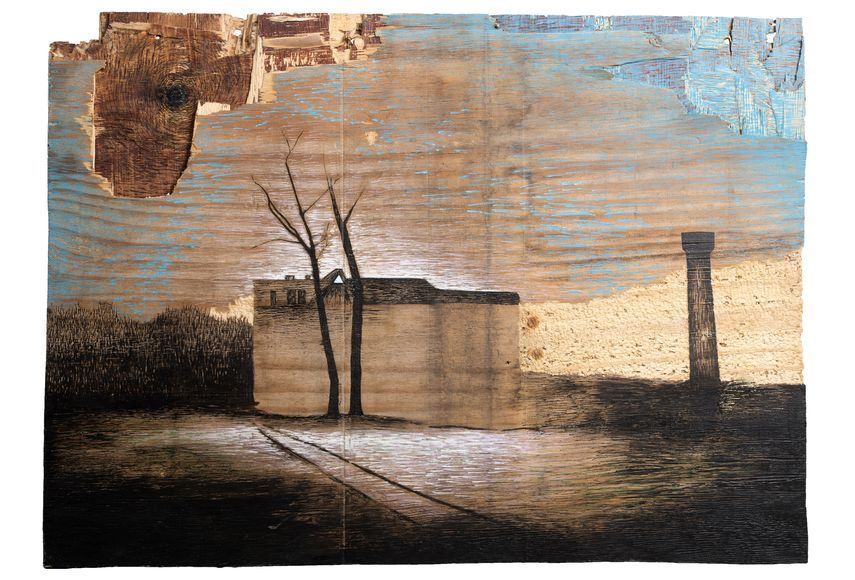 The Fascination With "Non-Places"
Broken industrial facilities, arid roads that seem to lead nowhere, old electricity masts or bridges, these are all subjects that inspire Lena Schmidt. These "non-places", which are both functional and symbolic for transition and transformation, give the 36-year-old artist a certain aura in which clear structures are mystified by artistically created gloom. In the form of Deus ex machina, a glimmering light breaks down in the end to give direction and orientation. Amidst the alleged chaos, it serves as an allegory for sublimity and continuity. The motifs and the dramatic day/night presumption, as well as the static, sometimes very extensive structure, provides Schmidt's work with a hypnotic, strongly suggestive power. Just like her role model David Lynch, she is fascinated by the absentee, the desolate and the broken - with places that are scarcely recognizable and imbued with a certain hidden beauty that only comes to light through the artificial mise en scène.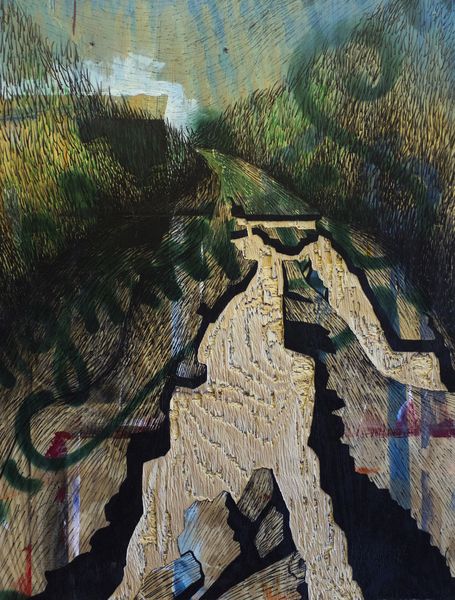 The Creative Process
Lena Schmidt mostly works on wood that she finds at her inspirational places and subsequently recycles through her art. The return of the material to its destiny, re-filling it with its own life and function, as well as the preservation of its history – this is all part of the artist's creative process. Although wood as a natural resource is diametrically opposite to the industrial context of its pictorial worlds, it ultimately demonstrates the essence of these "non-places", which owe their creation precisely to this material. She often provides the wood with sometimes filigree, sometimes striking cut engravings, which evoke a significant structural load and thus strengthen the narrative character. "I include sculptural elements in my works," she explains. "That is why they are not to be seen purely as images, rather they vary between an image, object and installation."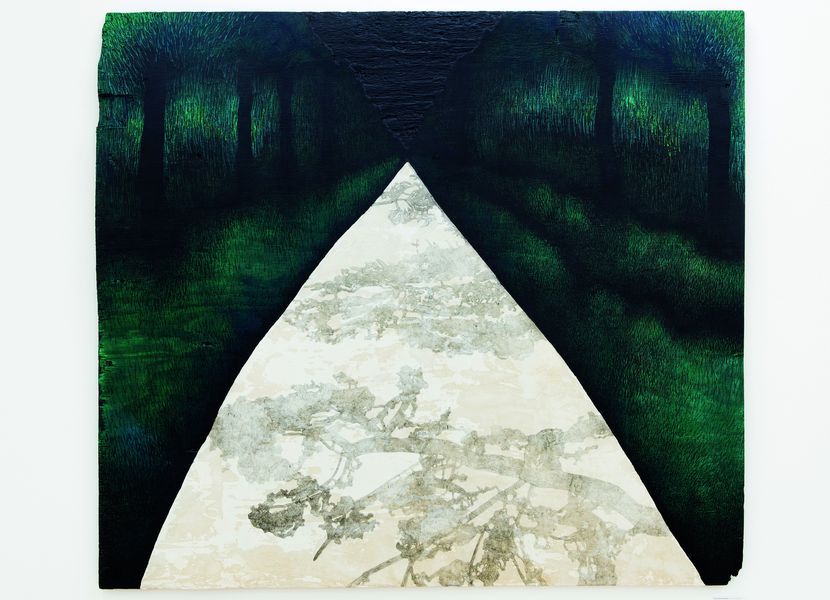 Lena Schmidt Art at 30works II
As the artist explains, her work is about direct confrontation. "It is about seeing something mirrored in the landscape that personally drives every individual viewer", explains Schmidt. Thus, the nebulous place becomes a real experience only through the viewer, ultimately revealing the aesthetic truthfulness of the image worlds over the meta-plane. The exhibition Outdoors will be on view at 30works II in Cologne from June 3rd until June 17th, 2017. The opening reception will be held on June 3rd from 12 a.m. to 7 p.m.
Featured image: Lena Schmidt - Broken Street No 2 (detail). All images courtesy of 30works II.