A San Diego-based artist and printmaker, Lenore Simon has been working tirelessly across seven decades, creating art characterized by constant experimentation and a deft use of techniques and materials.
In this process, she makes her art appear almost easy while being the result of much practice and a great deal of skill. Always guided by boundless curiosity, the artist took on learning digital illustration in her 80s.
Her compelling body of work will soon be on view at Sparks Gallery. Titled Lenore Simon / A Solo Show: Quest, the exhibition will present her earlier works alongside her latest foray into digital art.
Additionally, the artist will celebrate her 90th birthday during the show that honors a life lived creatively.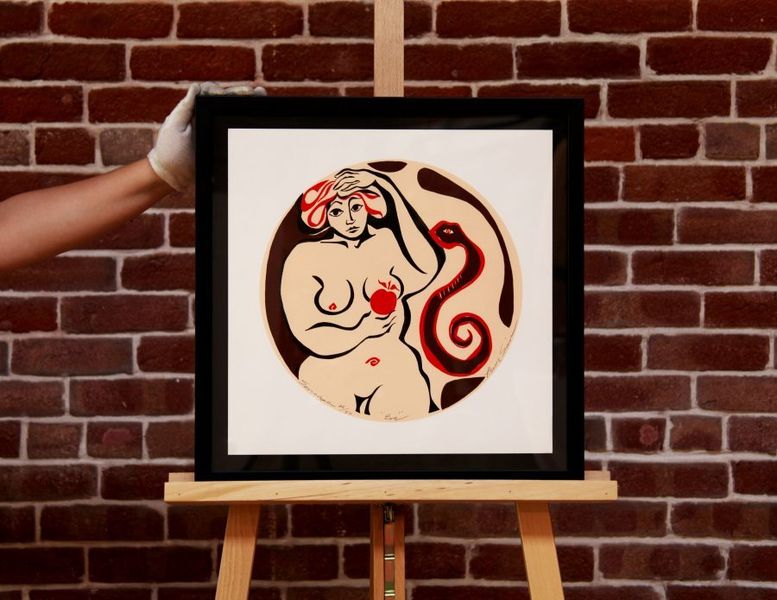 The Practice of Lenore Simon
Born in New York, Lenore Simon was a Fine Arts major at the Cooper Union for the Advancement in Science and Art. Ever since she has been producing art guided by a boundless need for experimentation.
In her practice, she often used tools associated with mechanical reproduction that she employs in unconventional ways, as well as mechanically reproduced materials, such as a windows screens, plastic mannequins, and studio floor debris from previous art pieces.
Another common thread that runs through Simon's body of work is regeneration. Therefore, she often reuses discarded and disposable materials in her work.
In addition to her art practice, Simon has been teaching art at various camps, community centers, and adult programs since 1963.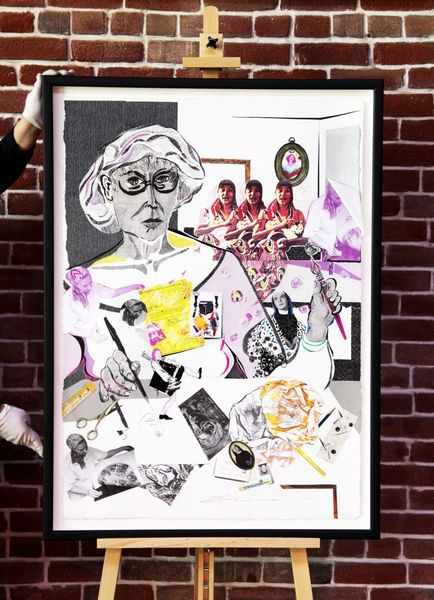 Learning a New Visual Language
Always looking for new challenges, Lenore Simon was eager to learn a new visual language in her 80s and incorporate it in her practice – digital illustration.
A survey spanning one wondrous woman's prolific artistic practice, the exhibition at Sparks Gallery will feature a diverse body of work including monoprint, assemblage, serigraph aquatint, drypoint, ink, mixed media, and more.
Bringing together earlier prints and new digital experiments, the exhibition will highlight the tireless calling of her rich artistic vision.
Simon's art is represented in over three hundred private and corporate collections throughout the United States and abroad and her original print Circus Theme has been acquired by the National Gallery in Washington, D.C.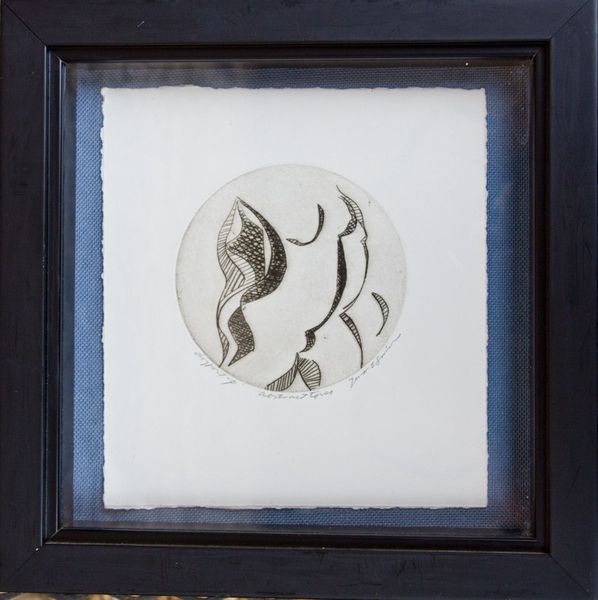 Lenore Simon Art Exhibition at Sparks Gallery
The exhibition Lenore Simon / A Solo Show: Quest will be on view at Sparks Gallery in San Diego will be on view from December 9th, 2017 until March 11th, 2018. The opening reception will be held on December 9th, from 6 to 9 p.m.
On March 8th, 2018, Simon will celebrate her 90th birthday with the release of a limited edition book collecting 24 of her newest digital illustrations. Copies will be signed and numbered by the artist during the event.
Featured image: Lenore Simon - All of Me (detail). All images courtesy of Sparks Gallery.